Yamaha F25DMHL 25hp Four Stroke Long Shaft Tiller Steer
---
Price
AU $3,890
Huge price reduction
Location
Northside Marine - Sandgate Road, Boondall, QLD
Insurance

Yamaha F25DMHL 25hp Four Stroke Long Shaft Tiller Steer - normally $4,629, reduced to only $3,990 (TWO LEFT!!!).
Reliability & Efficiency
No matter the size or horsepower, Yamaha outboards are built around reliability and innovation.
The Yamaha F25 comes with features you would usually expect on larger engines: computer controlled ignition for smooth running, quick acceleration, high top speeds, excellent fuel economy and clean exhaust.
The F25 features superb mechanical balance providing smooth and quiet operation
The latest low profile design looks great on the back of any boat in this class.
ENGINE SPECIFICATIONS
* Engine Type: 4-Stroke, SOHC In-line 2
* Displacement: 498cc
* Bore x Stroke: 65 x 75 mm
* Recommended Max RPM: 5500-6000
* Lubrication System: Wet-sump
* Fuel Management: Carb
* Ignition: CDI
* Starter System: Manual (MH), Electric (EHT, ET)
* Lighting Coil: 80W (MH)
* Alternator Output: 12V - 13A with rectifier regulator (EHT, ET)
* Operation Method: Tiller handle (MH, EHT), Remote control (ET)
* Trim & Tilt Method: Manual tilt (MH), Power trim & tilt (EHT, ET)
* Fuel Tank Capacity: 24 L
* Gear Ratio: 2.08 : 1
* OEDA Emission Rating: 3 Star
DIMENSIONS
* Height F25DMHL : 508 mm (20 in)
* Weight F25DMHL : 78 kg
PRICING
Yamaha F25DMHL 25hp 4 Stroke Long Shaft Outboard normally $4629, Yamaha F25 Run Out Special Promotion reduced to only $3,890* (only 2 remaining - while stocks last), which includes standard aluminium prop; and 24L Fuel Tank with Fuel Line. Fitting and other accessories are additional.
*Yamaha F25D Run Out Special Promotion valid until 31/08/2017, while stocks last.
DISCLAIMER
* Specifications and dimensions from manufacturers information. Prices do not include fitting or accessories where applicable - contact us for a setup to suit your needs. Prices subject to change without notice. For the latest information please contact us.
CONTACT DETAILS:
Rod Keats
Ph: 0732658044
Em: rodk@nsmarine. Com. Au
North Brisbane Yamaha Outboard Sales and Service
Add: Northside Marine - 2294 Sandgate Road, Boondall (Brisbane), QLD, 4034.
Opening Hours: Mon-Fri: 8.30am-5pm; Sat: 8.30am-4pm; Sun: By Appointment.
---
---
Location
Northside Marine - Sandgate Road, Boondall, Qld
---
CONTACT DETAILS
Broker / Dealer
Northside Marine

Address
2294 Sandgate Road
Boondall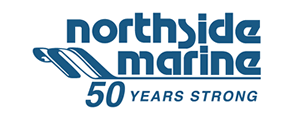 View all boats for sale by this dealer