Sven Magnusson Marine - QLD Gold Coast
---
All Areas
Gold Coast QLD 4209
AUSTRALIA


Welcome to Sven Magnusson Marine.
On behalf of Premier Motor Yachts Pty Ltd, we are the authorised Australian dealer for The Swedish built Nimbus Boats, Storebro Cruisers and Paragon. The Nimbus & Storebro range of vessels is now firmly ensconced in the Australian market.
The inherent features of Quality, Comfort, Design & Safety in these vessels, are the very things that has made them highly sought after around the globe and now being appreciated by Australians as well. Call, email or fax us today and we will forward to you the information regarding your next vessel. Come and see us to discuss your current vessel or your next vessel. We market and sell vessels locally, interstate and internationally. Let us to be YOUR Brokerage. With your requirements and criteria we will source the right vessel for you. We treat our clients as we would like to be treated, with professionalism, honesty and respect.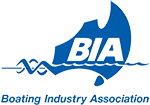 New Power Boats
Feet
Metres
Year
Price
Paragon 25
26' 7"
8.10m
NEW
POA
details
Paragon 31
32' 5"
9.88m
NEW
POA
details
Nimbus 335 Coupe
33' 8"
10.27m
NEW
POA
details
Nimbus 365 Coupe
37' 4"
11.37m
NEW
POA
details
Used Sail Monohulls
Feet
Metres
Year
Price
Stow & Son Gaff rigged Yawl
105'
32.00m
1904
Euro €1,250,000
Plus Duty/GST if applicable
details
Used Power Boats
Feet
Metres
Year
Price
Millennium 2400 Weekender
24' 0"
7.32m
2003
AU $33,000
details
Roberts Sea Islander Family Cruiser
30'
9.14m
1991
AU $78,000
Make an offer
details
Vickers Houseboat Built on a Vickers Hull
33' 4"
10.15m
1972
AU $122,000
Now reduced
details
Clipper 34
34' 0"
10.37m
1975
AU $75,000
Ono
details
Riviera 36 Platinum Twin Cabin
36'
10.97m
1998
AU $212,000
No more to pay - drive away
details
Riviera 3300 Flybridge
37' 6"
11.43m
2000
AU $189,000
details
Sea Commander 39 Powercat
39' 0"
11.89m
1989
AU $110,000
details
Storebro 435 Commander
43' 4"
13.20m
2009
AU $389,000
Make an offer
details
Kong Halvorsen Island Gypsy 44 Aft cabin Perfect Coastal Cruiser

New Listing

44'
13.40m
1982
AU $225,000
details
Pacific 44 Yachtfisher
44'
13.41m
1986
AU $250,000
Or nearest offer
details
Minhua Flybridge Cruiser
44' 0"
13.42m
2006
AU $259,000
Ono
details
Hughes 47 Flybridge Cruiser - Long distance Family Cruiser
46' 11"
14.30m
1988
AU $299,000
Huge price reduction
details
Amazon Marine Meridian 48 Homecruiser
47' 11"
14.60m
2001
AU $320,000
details
Norman Wright Cruiser
50'
15.24m
1980
AU $490,000
GST included
details
Pilothouse Motor Yacht -Long-Range Cruiser
52' 0"
15.85m
1980
AU $245,000
details
Sea Ranger 52 Aft Cab Cruiser with Yachtfisher cockpit

New Listing

52' 0"
15.85m
1988
AU $375,000
Ono
details
Vitech 55 Yachtfisher- for live aboard or Coastal cruising
55' 0"
16.77m
1990
AU $269,000
Reduced
details
Randell 60
59' 1"
18.00m
1975
AU $175,000
Reduced
details
Baglietto
85' 4"
26.00m
1996
US $2,500,000
details
Custom Motor Yacht
114' 2"
34.80m
2000
US $4,000,000
details
Fipa Italiana Yachts Maiora 38
126' 8"
38.60m
2005
Euro €4,180,000
details
Motor Yacht
147'
44.80m
2007
US $6,500,000
details
Used House Boats
Feet
Metres
Year
Price
Homecruiser Houseboat 35
35'
10.66m
AU $95,000
details
Super Cat Homecruiser 38
38'
11.58m
AU $100,000
details
Homecruiser Houseboat 40
40'
12.19m
AU $140,000
details
Broadwater Craft Homecruiser
45'
13.71m
AU $120,000
Or nearest offer
details
Homecruiser 47
47'
14.32m
AU $125,000
details
Used Commercial
Feet
Metres
Year
Price
Super Cat Homecruiser 38
38'
11.58m
AU $100,000
details
Broadwater Craft Homecruiser
45'
13.71m
AU $120,000
Or nearest offer
details
Homecruiser 47
47'
14.32m
AU $125,000
details
Norman Wright Cruiser
50'
15.24m
1980
AU $490,000
GST included
details