St Kilda Boat Sales - VIC Elwood
---
St Kilda Marina
Marine Parade
Elwood VIC 3184
AUSTRALIA

St Kilda Boat Sales and Service Centre are both located at the famous St Kilda Marina in Melbourne bayside suburb of Elwood. The true home of Caribbean Boats since the Marina was originally built and operated by Arch Spooner on April 30, 1969.
Still hand-making Caribbean Boats the old fashioned way, today the next generation of Spooners led by grandson Richard (3rd generation) is Managing Director, whilst Arch's youngest son Greg, manages the St Kilda Marina location. Interestingly the Spooner's were the first people to introduce fibreglass into boat building here in Australia. True industry pioneers with all three generations having been hands-on building boats!
Now fifty years on and some 50,000+ boats later, International Marine are still boat building at their original Caribbean Gardens factory in the outer eastern Melbourne suburb of Scoresby. Proudly, still Australian made and sold all over the world.
St Kilda Boat Sales is a Victorian & Tasmanian Caribbean Runabout and Big Boat dealer. Uniquely positioned and well-credentialed, as the only Caribbean dealer in Australia to market the entire Caribbean product range. Every model from 16ft trailerable Half Cabins and Runabouts, to the classic and timeless lines, of the Bertram inspired Flybridge Cruisers to 49ft.
We have emerged as one of Australia's premier, new and used boat dealerships and boutique brokerages. As a Boating Industry Association 'Accredited Dealer' we demonstrate that our dealership is following a set of guidelines aiming to provide higher standards of excellence within our own dealership and the industry in general. We offer quality, well-maintained used boats, most have low engine hours. Victorian boat owners are very fussy and given the geographic location of Melbourne, many have never been seriously fished. Well over 50% of our used boats sold, are to residents of; WA, QLD or NSW.
Interstate buyers just love Victorian Boats. Australia- wide transport is available. Known as Melbourne's central on-water brokerage, proudly offering all makes and sizes of quality USED boats. Brands include; Bertram, Caribbean, Riviera, Maritimo, Mariner, Sea Ray, Sunrunner, Mustang, Four Winns, Quintrex, Streaker and Haines. By proudly displaying the Accredited Dealer logo, we are demonstrating to the buying and selling public that they can transact with confidence from our business.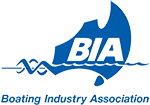 New Power Boats
Feet
Metres
Year
Price
Caribbean Cavalier
20' 5"
6.22m
NEW
AU $75,829
details
Caribbean Reef Runner
21'
6.40m
NEW
AU $54,742
details
Caribbean Reef Runner
21'
6.40m
NEW
AU $84,760
details
Caribbean 2300
23' 2"
7.06m
NEW
AU $69,184
details
Caribbean 24 Open Runabout
24'
7.31m
NEW
AU $106,411
details
Caribbean 2400
24' 0"
7.32m
NEW
AU $142,131
details
Caribbean 24 Flybridge Sports Fisherman
24' 0"
7.32m
NEW
AU $148,188
details
Caribbean 27 Runabout
27'
8.22m
NEW
AU $155,617
details
Caribbean 27 Flybridge Sports Fisherman
27'
8.22m
NEW
AU $188,058
details
Caribbean 32 Flybridge Cruiser
32'
9.75m
NEW
AU $390,000
details
Caribbean 35 Flybridge Cruiser
35' 0"
10.67m
NEW
AU $556,171
details
Caribbean 40 Flybridge Cruiser
40'
12.19m
NEW
AU $724,532
details
Caribbean 420 Express (Base boat)
43' 2"
13.16m
NEW
AU $694,238
details
Caribbean 49 Flybridge Cruiser
49'
14.93m
NEW
AU $1,076,506
details
Used Sail Monohulls
Feet
Metres
Year
Price
Custom Craft Keith Cayzer Couta Sailer
24' 0"
7.32m
2002
AU $29,900
details
Used Power Boats
Feet
Metres
Year
Price
Caribbean Offshore
16' 0"
4.88m
2003
AU $22,900
details
Caribbean Concorde

New Listing

17' 0"
5.19m
1998
AU $21,500
details
Haines Signature 520br

New Listing

17' 1"
5.20m
2000
AU $24,900
details
Bayliner 175 Bowrider
17' 5"
5.31m
2010
AU $24,900
details
Whittley 1800 Bowrider

New Listing

18' 0"
5.49m
2007
AU $18,900
details
Stacer 579 Sportster
19'
5.79m
2007
AU $25,400
details
Caribbean Intruder
19' 0"
5.80m
2001
AU $32,900
details
Bayliner 195 Discovery Bowrider
19' 5"
5.92m
2007
AU $24,900
details
Regal 2120 Destiny
21' 2"
6.46m
2006
AU $29,900
details
Whittley Cruiser 660

New Listing

21' 8"
6.60m
2006
AU $79,900
details
Mustang 2400 Clubsport
24' 0"
7.32m
2004
AU $51,900
details
Caribbean 26 Open Runabout
26' 0"
7.93m
2004
AU $69,900
details
Caribbean 26 Open Runabout
26' 0"
7.93m
2001
AU $59,900
details
Bavaria Sport 29 DC
29' 2"
8.90m
2003
AU $69,900
details
Used Jetskis
Feet
Metres
Year
Price
Sea-Doo Gtx 4-tec Supercharged
10' 8"
3.26m
2003
AU $6,500
details