STEEL CHARTER VESSEL
---

This 132` Steel Motor Yacht is one of Australia`s finest cruising / charter vessels and is
now offered for sale in survey.
The Georgianna McHaffie is a 40 metre, 750HP, all-weather vessel, built in 1961 in
Japan by Hashihama Shipping Co.
It's original name, the "Hiashio" translates to mean "Quick Water
Constructed in Japan to Lloyds 100A` registry this magnificent steel vessel has been
refurbished and is in current 1D & 1C survey for up to 150 passengers.
Whether you are relaxing in the Georgianna room or lounging in the Westernport room
which is also suitable for conferences, or taking a quiet beverage in the bar and grill with
all round views you will appreciate the subtle and elegance of this classic lady of the
sea.
Powered by a single 750HP turbo diesel (Kinoshita) and launched 1961
Refurbished in 1998 with an investment of $1.5 million, she has been used in
Westernport Bay in Victoria as a marine survey business since.
Some of the accessories includes: watermaker, full arrangement of electronics of GPS,
radar, depth sounder, long range HF, VHF, 27 meg radios with a Commander phone
system, 6 x 240 volt diesel powered generators for various levels of ships power,
invertors, 120HP hydraulic bow thruster, 1.2 tonne crane on deck plus
much more........
The Georgianna is full of old world charm and grace with brass lamps, an open fire, gilt
edged paintings, solid wooden panelling and brass rails. On typical journeys, the boat
carries up to 150 people.
Inside you feel the old-world charm and grace. The Westernport Room offers its own
unique ambience. Here you can enjoy a full complement of the finest teas and coffees.
It can also be set up as an intimate conference room complete with television and video
facilities.
At midship is the magnificent Georgianna saloon, where you can take morning and
afternoon tea served in a most elegant of style. This gracious and spacious room is like
stepping back in time. Enjoy a cocktail, nibble on hot or cold savouries or just sit back,
relax and cruise in comfort and style.
The Captains lounge offers unhindered sea views through large bevelled glass
windows. There's even an open fire that creates additional ambience.
The beauty of this vessel is that the boat can be used for so many applications and can
be further modified with some imagination into whatever business opportunities you see
fit. If you would like to be an owner / operator then this vessel can be yours to be your
lifestyle or if you prefer privacy your own private motor yacht.
---
---
Vessel Name
GEORGIANNA McHAFFIE
Boat Reference
GEORGIANNA McHAFFIE
Designer
Hashihama Shipping Co
Builder
Hashihama Shipping Co
Engine
Single 750HP turbo diesel (Kinoshita)a
Engine Hours
Single 750HP turbo diesel (Kinoshita)
---
CONTACT DETAILS
Broker / Dealer
Geoff Lovett International

Address
Ground Level, Shop 15
Marina Mirage
Seaworld Drive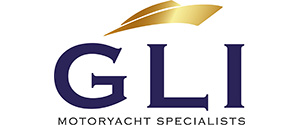 View all boats for sale by this dealer