Black Watch 260 Flybridge Sportfishing TURBO DIESEL POWERED!
---
Price
AU $99,990
Huge price reduction
Use
Family, Leisure, Off-shore Fishing
GILL MARINE HILLARYS MARINA
Step into the world of serious sportfishing with this exceptional 1999 Black Watch 260 Flybridge.
Meticulously maintained and thoughtfully designed, this vessel offers the perfect combination of power, performance, and comfort for the avid angler.
With its powerful TURBO DIESEL INBOARD engine, this boat is ready to take you on thrilling fishing adventures while ensuring an efficient and reliable journey.

Key Features:

1. Turbo Diesel Power:
Equipped with a robust and fuel-efficient TURBO DIESEL INBOARD engine, the Black Watch 260 offers exceptional power and torque for quick acceleration, higher top speeds, and extended range. Enjoy reduced fuel consumption without compromising on performance.

2. Flybridge Configuration:
The flybridge layout allows for optimal visibility, giving the captain a commanding view of the surroundings during navigation and when maneuvering for the catch. It also provides an excellent vantage point for spotting fish and other marine life.

3. Sportfishing Excellence:
Designed with the passionate angler in mind, the Black Watch 260 comes with all the necessary features for a successful fishing experience. Ample rod holders, baitwells, and spacious fish boxes ensure you have everything you need to reel in the big ones.

4. Comfortable Cabin Accommodations:
After a rewarding day on the water, retreat to the comfortable cabin for some relaxation. The interior offers a cozy and well-appointed space with sleeping accommodations, a galley, and a head, making overnight stays or weekend trips a breeze.

5. Premium Construction and Build:
Black Watch is renowned for its exceptional craftsmanship and attention to detail, ensuring that this vessel is built to withstand the rigors of offshore fishing and provide years of reliable service.

6. Updated Electronics and Navigation:
Equipped with modern navigation systems and electronics, you'll have the confidence to venture into new waters while staying connected and informed.

7. Well-maintained and Ready to Go:
This 1999 Black Watch 260 has been lovingly maintained by its owner, and it's now ready for its next adventure. With regular servicing and care, you can be assured that it is in peak condition for your immediate use.

Don't miss this opportunity to own a remarkable sportfishing vessel that combines the ruggedness and power you need with the comforts and amenities you desire. Whether you're an experienced angler or a passionate explorer, the Black Watch 260 Flybridge Sportfishing is the ideal companion for your maritime pursuits.

Contact us now to schedule a viewing and discover firsthand the allure of this fantastic boat!

- ALL OF OUR BOATS ADVERTISED SIT INDOORS IN OUR SHOWROOM
LOCATED ON OSBORNE PARK 10MINS FROM CBD, WHY LEAVE YOUR BOAT
ANYWHERE ELSE?

- FINANCE OPTIONS AVAILABLE AND TRADE INS WELCOME
---
---
Price
AU $99,990
Huge price reduction
Beam
VERY BEAMY AND STABLE AT REST
Gill Marine Hillarys Marina
Hull Material
Fibreglass/GRP
Decks Material
CUSTOM TEAK REAR DECK
Engine Hours
300 TBC MECHANICAL INSPECTION MORE THAN WELCOME
Fuel Consumption
VERY ECONOMICAL
Cruise Speed
20-30 ALL DAY LONG
Covers
FULL CAMPER STORM COVERS
Berths
LARGE FRONT BIRTH GREAT FOR STORAGE OR SLEEPING
Toilet
YES INBUILT FLUSHING SEPARATE PRIVATE CUBICAL
Ground Tackle
ELECTRIC ANCHOR WINCH
Fire Protection
FIRE EXTINGUISHER
Electrics
2 Ray marine units upstairs, 1 Raymarine on rear deck.
through hull transducers $$$
Electronics / Navigation
Ray Marine.
Trailer
2022 trailer optioned alloy 4500 tonne rated
$20k extra
Trailer Make/Model
CUSTOM
Remarks
Disclaimer for Gill Marine Brokerage - Selling and Advertising Boats:
The following disclaimer outlines the terms and conditions governing the use of Gill Marine Brokerage's services for selling and advertising boats. By engaging with our brokerage and utilizing our platforms, you acknowledge and agree to the following:
1. Boat Listings Accuracy: Gill Marine Brokerage strives to provide accurate and up-to-date information about the boats listed for sale. However, we cannot guarantee the accuracy, completeness, or reliability of the information provided by boat owners and other third parties. It is essential for potential buyers to conduct their due diligence and inspection before making any purchase decisions.
2. Third-Party Responsibility: Gill Marine Brokerage acts as an intermediary and is not the owner of the boats listed for sale. We do not endorse, warrant, or guarantee the condition, quality, or legality of any boat or its title. All negotiations, transactions, and agreements are solely between the buyer and the seller, and Gill Marine Brokerage shall not be held liable for any disputes or claims arising from these transactions.
3. Boat Inspections: It is strongly advised that buyers conduct thorough inspections and surveys of any boat they intend to purchase. Gill Marine Brokerage does not conduct boat inspections and cannot be held responsible for any issues discovered after the sale.
4. Representation of Boats: The images, descriptions, and specifications provided in boat listings are for informational purposes only. These representations may not fully capture the current condition of the boat or its equipment. Buyers should rely on their independent assessment and judgment.
5. Pricing and Availability: Gill Marine Brokerage strives to ensure that boat pricing and availability are accurate. However, boat prices and availability are subject to change without notice. We encourage buyers to verify the pricing and availability with the seller before proceeding with any transaction.
6. Advertisements: The advertisements and promotional material on our website and other platforms are for general information purposes only. Gill Marine Brokerage does not endorse or guarantee the accuracy of the information provided in these advertisements or any linked websites.
7. Brokers' Role: Gill Marine Brokerage may employ brokers to facilitate boat sales. These brokers act as agents for the seller, and while they strive to provide accurate information, they do not make any warranties or representations about the boats being sold.
8. Legal Compliance: Gill Marine Brokerage endeavors to comply with all relevant laws and regulations governing boat sales and advertising. However, we cannot be held responsible for any inaccuracies or legal issues arising from the actions of boat owners, buyers, or third parties.
9. Limitation of Liability: In no event shall Gill Marine Brokerage be liable for any direct, indirect, incidental, special, or consequential damages arising from the use of our services, including but not limited to boat sales, advertisements, or any related activities.
By using Gill Marine Brokerage's services, you acknowledge that you have read, understood, and agreed to this disclaimer. It is essential to review this disclaimer periodically, as it may be updated without prior notice. For any questions or concerns, please contact our customer support team.
---
CONTACT DETAILS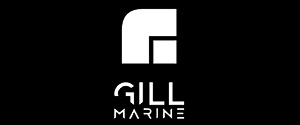 MORE BOATS FROM GILL MARINE