Stejcraft 640 Monaco AWESOME OFFSHORE FAMILY, FISHING BOAT FORSALE
---
Use
Family, Leisure, Off-shore Fishing
83 Queen Victoria St, Fremantle WA 6160
DO NOT MISS OUT!! WILL NOT LAST LONG!!

This well presented Stejcraft 640 Monaco has everything you could ask for or need for those family trips to rotto or catch and cook missions with the boys!

Plenty of storage for fishing gear or even the wifes wardrobe. Packed with plenty of refined extras including a gas stove and even the kitchen sink!

The way these boats have evolved make them a perfect crossover option. Cruising the bay with family and friends one day, offshore fishing the next. They can be optioned up to favour family or fishing or both.

The hull release design is pivotal in getting these glass boats on the plane effortlessly and their rugged construction makes them suitable for offshore use.

"They are completely timber free"

Flat floors throughout make moving around the boat effortless and also make for easy cleaning. Move-able rear seating gives the owner a variety of configurations to suit your requirements and the seat bases double as handy storage bins.

Powered by a reliable low hours Yamaha 4st outboard with smooth digital throttle and shift.

If youre a serious boat buyer and want something that ticks all the boxes and also looks
good behind the car then you need to come down and have a look it will not disappoint!

- ALL OF OUR BOATS ADVERTISED SIT INDOORS IN OUR SHOWROOM
LOCATED ON OSBORNE PARK 10MINS FROM CBD, WHY LEAVE YOUR BOAT
ANYWHERE ELSE?

- FINANCE OPTIONS AVAILABLE AND TRADE INS WELCOME
---
---
Beam
VERY BEAMY AND STABLE AT REST
83 Queen Victoria St, Fremantle Wa 6160
Hull Material
Fibreglass/GRP
Decks Material
FULLY CARPETED DECK EASY CLEANING NON SLIP
Engine
200hp 4ST YAMAHA LOW HOURS!!
Engine Hours
345 TBC WITH MECHANICAL INSPECTION
Propulsion
STAINLESS PROP
Berths
LARGE FRONT BIRTH GREAT FOR STORAGE OR SLEEPING
Toilet
RECESS FOR PORTA-LOO
Stove
YES PORTABLE GAS COOKER
Electrics
DIGITAL THROTTLE AND SHIFT
BATTERY ISOLATOR WITH DUAL BATTERIES
GME RADIO
FUSION STEREO AND SPEAKERS
WATERPROOF SWITCH PANEL
RAYMARINE GPS AND SOUNDER COMBO
Electronics / Navigation
NAV LIGHTS
ANCHOR LIGHT
Deck Gear
REAR BAIT STATION
REMOVABLE REAR BACK SEAT
BACK SEAT UNDER STORAGE
KITCHEN SINK
GAS COOKER
SIDE GUNNEL SHELVING
GUNNEL STORAGE
ROCKET LAUNCHERS
DUAL EASY ACCESS REAR STAINLESS LADDERS (NOT ONE BUT TWO!!)
CLEARS
FULL CARPET DECK AND REAR SWIM PLATFORMS
STAINLESS BOW RAIL
Trailer
DUAL AXLE, GALV, MECH BRAKED
Trailer Make/Model
OCEANIC
Remarks
Disclaimer for Gill Marine Brokerage - Selling and Advertising Boats:
The following disclaimer outlines the terms and conditions governing the use of Gill Marine Brokerage's services for selling and advertising boats. By engaging with our brokerage and utilizing our platforms, you acknowledge and agree to the following:
1. Boat Listings Accuracy: Gill Marine Brokerage strives to provide accurate and up-to-date information about the boats listed for sale. However, we cannot guarantee the accuracy, completeness, or reliability of the information provided by boat owners and other third parties. It is essential for potential buyers to conduct their due diligence and inspection before making any purchase decisions.
2. Third-Party Responsibility: Gill Marine Brokerage acts as an intermediary and is not the owner of the boats listed for sale. We do not endorse, warrant, or guarantee the condition, quality, or legality of any boat or its title. All negotiations, transactions, and agreements are solely between the buyer and the seller, and Gill Marine Brokerage shall not be held liable for any disputes or claims arising from these transactions.
3. Boat Inspections: It is strongly advised that buyers conduct thorough inspections and surveys of any boat they intend to purchase. Gill Marine Brokerage does not conduct boat inspections and cannot be held responsible for any issues discovered after the sale.
4. Representation of Boats: The images, descriptions, and specifications provided in boat listings are for informational purposes only. These representations may not fully capture the current condition of the boat or its equipment. Buyers should rely on their independent assessment and judgment.
5. Pricing and Availability: Gill Marine Brokerage strives to ensure that boat pricing and availability are accurate. However, boat prices and availability are subject to change without notice. We encourage buyers to verify the pricing and availability with the seller before proceeding with any transaction.
6. Advertisements: The advertisements and promotional material on our website and other platforms are for general information purposes only. Gill Marine Brokerage does not endorse or guarantee the accuracy of the information provided in these advertisements or any linked websites.
7. Brokers' Role: Gill Marine Brokerage may employ brokers to facilitate boat sales. These brokers act as agents for the seller, and while they strive to provide accurate information, they do not make any warranties or representations about the boats being sold.
8. Legal Compliance: Gill Marine Brokerage endeavors to comply with all relevant laws and regulations governing boat sales and advertising. However, we cannot be held responsible for any inaccuracies or legal issues arising from the actions of boat owners, buyers, or third parties.
9. Limitation of Liability: In no event shall Gill Marine Brokerage be liable for any direct, indirect, incidental, special, or consequential damages arising from the use of our services, including but not limited to boat sales, advertisements, or any related activities.
By using Gill Marine Brokerage's services, you acknowledge that you have read, understood, and agreed to this disclaimer. It is essential to review this disclaimer periodically, as it may be updated without prior notice. For any questions or concerns, please contact our customer support team.
---
CONTACT DETAILS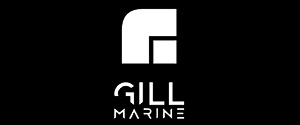 MORE BOATS FROM GILL MARINE