Botin and Carkeek GP42 (Optimized 2020)
---
In Co- operation with Berthon International.
JEAN GENIE started life in 2007 as a groundbreaking design in the GP42 Medcup fleet. Originally called PUERTO CALERO, she was a step away from the other GP42 class - with more volume aft, increased form stability, but with
also a reduction in wetted surface area and associated drag reduction. She was designed alongside the all-conquering team Emirates New Zealand TP52 and shared many of her attributes.

She impressed, along with her stablemate MADRID CASER ENDESA, and brought a new way of thinking into the GP42 class. Sadly though, the financial meltdown hit the MedCup and the GP42 class was lost. Towards the end of the series, in 2009 the yacht returned to Longitud Cero for optimization and increased beam in the hull shape.

PUERTO CALERO was eventually bought and went to Germany where she was renamed HISPANIOLA and sailed reasonably, but without any optimization in the ORC fleet for a few years. She was then hunted down and bought for the growing Fast 40+ fleet on the South Coast of the UK, and after a large refit and IRC optimization, was launched into the fleet as ZEPHYR. She sailed with a largely Corinthian crew from Scotland. She showed occasions of blistering pace; along with her stablemate MADRID (again hunted and refitted, optimised and then called TOKOLOSHE).

Deck layouts in grand prix racing yachts have not changed substantially in the past 20 or 30 years, with a type form coffin shaped cockpit, giving some headroom below, with the trimmers typically placed in front of the helm and mainsheet trimmer. However with the aforementioned increase in volume in the aft end of the hull, crew placement has moved further and further aft, to balance form stability, and rudders have also moved further forward to allow higher angles of heel without ventilation. It makes a lot of sense then, to swap the position of the helm and trimmers to effectively sail the yacht and stay in position, keeping the crew weight in the right place and giving the helm the best view.

JEAN GENIE underwent a large refit in 2020, with a new deck design and build from the transom to the forward hatch. A lower volume cockpit with raised floor gives a comfortable and efficient working platform, along with centrally located pit winches, driven by the pedestal, which is mounted aft. Spinnakers are now ground up and down with a drop line, much like a dinghy, so no requirement for any crew below for a drop, and speeding the process up significantly and precious seconds saved on the racecourse.

JEAN GENIE has a very comprehensive sail inventory - many new in 2020, which due to the pandemic have not been used until 2021, and only in one or two regattas. Covers both windward / leeward courses and reaching and coastal courses.

A simple inshore electronic setup works well on the yacht, with a deck screen linked to a laptop below, plenty of readouts around the deck for different positions, no hydraulics onboard, makes the yacht very simple to sail, manage and look after.

_____________________________________________________________________________________________________________________________

Race Yachts are specialists in all performance yachts, whether it's a 100 foot super maxi or a Farr 30 they deal with it. With extensive experience in Boat Building, Professional Sailing and Sales & Marketing the team at Race Yachts are well equipped to get the job done right.
---
---
Keel / Ballast
Fin with Bulb
Hull Material
Carbon Fibre
Decks Material
Carbon composite
Engine
3YM30 with a SD 20 Sail Drive
Propulsion
Two Blade propellor
Covers
Full deck covers, Boom tent.
Safety Gear
Inshore safety gear (TBC)
Bilge Pumps
Roving Bilge pump below decks
Electrics
12Volt system
Victron Blue power charger 12 V:30 Amp.
LED strip lighting below.
LED nav. Lights masthead and bow and stern lights.
Electronics / Navigation
Panasonic Toughbook laptop computer with Deckman and Expedition (license to be retained).
Deckscreen wireless / Bluetooth.
A&T repeater FFD on cockpit sides at helm.
5 x B&G 20:20 on mast.
Sail Inventory
Sails - 2020 All North Sails, and all upwind sails in 3Di RAW Main 2020 3Di, J1 2020 3Di, J2 2020 3Di, J3 2020 3Di, J3+ 2020 3Di, Storm jib, A1 2020, A2 2020, A2+ 2020, A0 7/8th hoist on own halyard with lock with furling gear. SS with furling gear. GS 2020.
Sails - 2019 All North Sails and all upwind sails in 3Di RAW. Main 2019. J1.5 2019. J2 2019. J3 2019. A2 2019.
Plus more
Mast / Rigging
New High modulus Hall Spars rig in 2018. New Maffioli Runners in 2020. EC6 standing rigging in 2018.
Deck Gear
7 x Harken winches in total.
Pit and 2 x primary winches driven by pedestal in aft cockpit of the yacht.
Pedestal has overdrive and dropline controlled with lines and cleats.
Remarks
Jean Genie is in excellent condtion and has been optimised by the best in the business. Her performance is proven and her Inventory is amazing. Listed in co- operation with Berthon International.
---
CONTACT DETAILS
City / Suburb
Sunshine Coast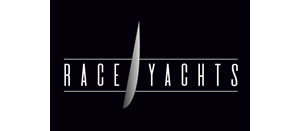 View all boats for sale by this dealer
MORE BOATS FROM RACE YACHTS