Custom JND 39
---
Use
Leisure, Cruising, Racing
Her results say it all really; the very cleverly designed JND 39 LANN AEL 2 combines years of successful French offshore DNA into a very fast and comfortable yacht to sail offshore, with an enviable IRC handicap. Her hull design has a slight sheer to keep the yacht dry at speed, some relatively hard chines running from the bow aft that increases form stability rapidly as heel angle increases. Originally designed as a single rudder yacht, the yacht has now been optimised more towards reaching with twin rudders and a selection of code sails and tack points to squeeze every ounce of speed from the sail plan. The sails are very well designed and thought out - some are very new and hardly out of the bag, and even the older ones have not seen the light of day too much. Below, the accommodation, although not a luxury cruiser, is comfortable and well organised for a few crew and navigator, with separate galley area and enclosed heads. There is plenty of opportunity to optimise the yacht with sail areas and keel weight dependent on sailing area, for inshore racing perhaps drop the single rudder back in, and sail with soft sails. Really, a very good all round yacht for coastal, offshore and regatta racing.
Owner's Comments:
The boat was built in Trimarine in Portugal in 2015 and started to sail Q1 2016.
At the end of the season 2016, we decided to change the keel to get a different profile (and stiffer) with more weight.
The keel received an additional "shoe" - job done by Charlie Capelle in La Trinité.
During the first semester 2017, we changed the top of the mast by cutting the old one at the level of the upper
spreaders and adding a top mast higher. The sails were adapted to the new height in 2017. Starting 2018, new sails
were developed based on knowledge of the two first seasons.
We started a good campaign 2017 / 2018 and won the Fastnet overall in 2017.
At the end of 2018, the decision was made to install two rudders to improve the boat for reaching and to re-do the
painting inside the boat - job done by Charlie Capelle.
Winter 2020 - new paint for all the deck and hull (2 coats of paint plus varnish). All equipment was removed for the
painting and refitted with waterproofing.
In addition, the running rigging was changed: the channels, a new mainsail traveller, some halyards, sheet (jib +
mainsail+ spinnaker), etc.
Request to see the invoice of Charlie Capelle for the details of works performed during the winter (60.000EUR). Others
works have been performed by a Figaro preparer.
Due to professional constraints, LANN AEL 2 is not sailing as much a she should be. Further, due to the COVID-19
pandemic in 2020 and 2021, LANN AEL 2 did not race much either.
Statistics:
o Since 2017, with the new configuration, 13 offshore races finished
o 11 Races in the first 5 positions = 85 %.
o 7 Podiums in class or overall = 54%.
o 2 Victories overall.
2021 (Offshore):
o 5th Overall La Trinité - Cherbourg.
o 8th IRC 1 Cowes Dinard.
2020 (Offshore):
o 1st Overall Drheam Cup.
o 11th La Nuit de l'ArMen.
2019 (Offshore):
o 2nd IRC1 Fastnet / 9eme Overall.
o 2nd IRC1 Cowes Dinard.
o 2nd IRC1 Morgan cup.
o 4th IRC 1 Myth of Malham / 7eme overall.
2019 (Inshore):
o 5th IRC1 Spi Ouest France.
PASSAGE BI SAFRAN
2018:
o 2nd Overall La Trinité Cowes.
o 3rd Overall Armen Race.
Inshore:
o 7th Spi Ouest France.
2017:
o 1st Overall Fastnet / 1st IRC 1.
o 5th Cowes Dinard IRC1

Listed in cooperation with Berthon International

_____________________________________________________________________________________________________________________________

Race Yachts are specialists in all performance yachts, whether it's a 100 foot super maxi or a Farr 30 they deal with it. With extensive experience in Boat Building, Professional Sailing and Sales & Marketing the team at Race Yachts are well equipped to get the job done right.
---
---
Keel / Ballast
Lead fin keel
Builder
Trimarine - Portugal
Decks Material
GRP Composite
Engine
D1 -30 with sail drive
Propulsion
2 Blade folding
Water
Fresh water tank under the sink feeding both the sink and the head on the opposite side of the bulkhead.
Accommodation
Summary of Accommodation:
o Storage racks defined as function of IRC rule requirements.
o Storage boxes in composite.
o Lifting top chart table with provision to store a laptop computer including PC power and electronic
connections (USB).
o Chart table composite seat allowing a comfortable seating position.
o Saloon table to IRC minimum size (removable for when navigating).
o Head compartment isolated with door; (IRC compliant) with WC and washbasin and drain connections
o 4 x Pipecots - aluminium frame with adjusting purchase system; (2 x aft, 2 x saloon) at least 2 x pipecots of 205mm x 70mm.
o Composite bunk seats each side of the saloon table using the pipecots as backrests.
o Composite bunk in the fore.
o Floor boards in saloon between bulkheads.
o Hand rails in saloon.
o Interior padeyes for diverse fastenings.
Entertainment
O 2 x External waterproof speakers.
o 1 x Internal waterproof speakers.
Galley
O Icebox (minimum).
o Stainless stove with 2 x burners.
o Stowage lockers.
o Stainless or composite galley sink, with seawater and fresh water pedal pumps
Hot Water
Hot water system installed in 2019.
Bilge Pumps
2 electric and 2 manual
Electrics
Lighting LED red/white in saloon, galley, nav. Station and in forward and aft cabins.
o Chart table with red lighting.
o LED navigation lights (pulpit and masthead)
o 1 x Starter (motor battery) 75 A/h.
o 2 x Deep cycle (service batteries) 105 A/h. New batteries in 2021.
o 2 x Independent battery switches.
o Electric control panel with all necessary switches.
o 12V switchboard with 12 positions (switches and selectors).
Electronics / Navigation
All electronic wiring and location of the connectors for PC laptop at the nav station.
o Depth sounder, speedo, wind speed, VHF, GPS.
o AIS transponder receiver on independent screen compliant with RORC type ICOM 500TR.
o NKE central nav. System.
o Autopilot with externally accessible command on bulkhead.
o Antenna and wiring for Iridium fixed station.
o HV displays under the boom.
o All antenna installed outside on the stern to improve reception
Sail Inventory
O All sails little used in 2020 and 2021. O Mainsail 2016 North 3 DI.
o Jib 1 2019 Technique Voile. O Jib 2 June 2021 Technique Voile. Never used.
o Jib 2 2019 Technique Voile. O Jib 2 2016 North 3 DI.
o Jib 3 2016 North 3 DI. O Code 0 2021 Technique Voile. 10 hours used.
o Code 0 2016 North. O Code 1 2019 Technique Voile.
o Jib Top June 2021 Technique Voile. Never used.
o A1 June 2020 Technique Voile. O A2 2019 Technique Voile.
o A2 2018 North. O A4 2016 North. O A2 2016 North. O Stay sail 2020 Technique Voile.
Mast / Rigging
Carbon mast and boom, Rod standing rigging. Set up for two reefs
Deck Gear
O Winch Harken performance racing. O 2 x Winch primary 50 self-tailing performance.
o 2 x Winch GV 40.2 STP. O 2 x Winch backstay 35.2 STP.
o 2 x Winch organiser (piano) 40.2 STP. O Winch angle integrated into deck design.
o Organisers (piano) positioned on both sides of companionway. O Transverse genoa track with genoa inhauler both sides of coachroof controllable from the rail.
o Genoa clew height controlo Boom vang controllable from the rail by double lines and cam cleats
o Mainsheet track by Harken and mainsheet system layout. O Transom double backstay chain plates in stainless.
o Harken blocks for flat deck and mast step, etc. O Harken blocks for sailing maneuver.
o All pad eyes required for sailing maneuver. O Changed the top of the mast by cutting the old one at the level of the upper spreaders and adding a top mast
higher. The sails have been adapted to the new altitude (2017). O The channels have been changed; as well as a new mainsail traveler, some halyards, sheets (jib + mainsail+
spinnaker), etc...
---
CONTACT DETAILS
City / Suburb
Sunshine Coast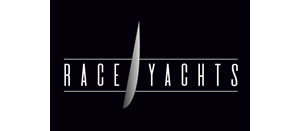 View all boats for sale by this dealer
MORE BOATS FROM RACE YACHTS