Farr 40
---
Price
AU $130,000
Huge price reduction
Finance
SOLD BY RACE YACHTS
**PRICE REDUCTION TO SELL** $130,000
Double Black is a McConaghy Built Farr 40, she has been continuously upgraded over the years.
New paintwork, new instruments, rigging serviced, tiller and wheel steer options plus loads more below.
These works were not limited to but include:
Install new foam non-skid deck 2015
Rebuild rod vang - replace alloy tube & internal nylon sliders
Replace lewmar front hatch.
Rewire - main 20/20 mast displays with quick release fittings
Replace pole track on mast
Dye test and service all rigging 2018 & 2020
New Backstay 2018
Rebuild Hydraulic pump & replace backstay ram. 2018
Install new Jefa Alloy rudder bearings & re-fair 2017
Rebuild all stanchions, new light mounts & powdercoat 2016
100% of all sheets & halyards replaced.
New rod rigging 2012
Spare folding Gori Prop
Instruments
New B&G 5000 Hercules - 2019, installed & serviced by Olectric 2019
1 x B&G FFD
4 x Garmin Displays
New Compass & GPS
Spinnaker Poles
1 x New for 2016 Worlds
1 Spare unused for 2016 Worlds
1 x Spare carbon pole tube & parts
Hardware
New Harken Preforma main Winches 2019
New harken rear track & traveller car 2019Rigging
Rigging serviced & Dye tested Feb 2020 by Sydney Rigging 2020
Service & re-spray Boom - 2019
New harken carbofoil -2020
Rebuild Hydraulic backstay pump & Ram 2018. Spare Ram
Hull
Durapox hull below waterline - 2019 Midcoast Marine
New Black Topsides - 2019

Farr 40 One Design
Farr 40
Farr Yacht design

_____________________________________________________________________________________________________________________________

Race Yachts are specialists in all performance yachts, whether it's a 100 foot super maxi or a Farr 30 they deal with it. With extensive experience in Boat Building, Professional Sailing and Sales & Marketing the team at Race Yachts are well equipped to get the job done right.
Connecting Buyers and Sellers in a worldwide market.
---
---
Price
AU $130,000
Huge price reduction
Finance
Keel / Ballast
Fin with Bulb (2249Kg)
Designer
Farr Yacht Design
Decks Material
GRP Composite
Propulsion
2 Blade folding (new 2017)
Berths
Moulded lifting bunks (4) (Additional pipe cots and cushions are also available)
Toilet
Manual Head with holding tank and Y-valve
Galley
Moulded large sink with pressure cold water system
Stove
Maxco 3 burner metho stove
Ground Tackle
Anhor/chain/warp
Safety Gear
Category 4
10 x Strobe lights "Firefly 2"
6 x Burke long tethers
4 x Burke short/long tethers
Bilge Pumps
Two manual bilge pumps
Life Jackets
10 x Burke 150N Inflatable vest/harness
Fire Protection
Manual fire extinguishers
Electrics
12 Volt DC main distributional panel
Main battery switch
Batteries x 2 AGM sealed105 Amp hour - replaced 2020
YA approved running lights
Red/white Internal lights for general illumination
Electronics / Navigation
New B&G 5000 Hercules - 2019, installed & serviced by Olectric
4 x Garmin Displays & carbon mast box
1 x FFD's
Extended vertical carbon mast head unit
Paddle-wheel, depth, heel & compass transducers
1 x Fusion Stereo/CD player and speakers with
Auxiliary input (ipod)
VHF masthead Aerial
Pair 160M Waterproof Speakers
1 x GME GX 660 waterproof handheld VHF
1 x ICOM IC-M304 Marine VHF Radio
1 x Telstra Next G turbo modem and long range
antenna (new owner supply own SIM card)
Sail Inventory
North Sails Inventory, Training and regatta sets.
Mast / Rigging
Carbon rig, aluminium boom
Harken Carbo-foil 2020
Boom vang, solid mechanical type Rebuilt 2015
Spinnaker Pole x 2 Carbon - Quick release from track- New 2015
Hydraulic Mast Jack New 2017
Rigging serviced & Dye tested Feb 2020 by Sydney Rigging 2020
Service & re-spray Boom - 2019
Rebuild Hydraulic backstay pump & Ram 2018. Spare Ram
Deck Gear
Primaries x 2 Lewmar 48/3 AOR
Mainsheet x 2 Harken Preforma 46 2 Speed New
Cabin top x 2 Lewmar 44 AST/Speed - Rebuilt with Stainless Sleeve 2015
8 x Winch handles
Harken gear throughout as per class
Spinlock (or Lewmar) rope clutches Ceramic jaws - 2016
Hydraulic backstay and control panel
Alloy boom with x 2 spinlock clutches at gooseneck for reefing
Pulpits and pushpits with stanchion's and life-lines
Emergency tiller
Remarks
Double Black has been professionally maintained and continuously upgraded, she comes with tiller or wheel steering options. Rigging recently serviced, New B & G instruments plus a new topsides paintwork and durapox grand prix finish below the waterline. She comes with both Tiller steer and wheel steer options plus adjustable pipe cots for coastal sailing. (Not installed)
---
CONTACT DETAILS
Address
Head Office - Peregian Beach QLD 4573 Australia
Sydney - Edgecliff NSW 2027 Australia
City / Suburb
Sunshine Coast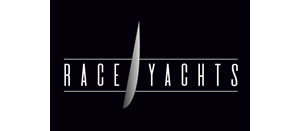 MORE BOATS FROM RACE YACHTS