Mills Landmark 43
---
Landmark 43 built by Premier Composites and designed by Mills design.
Atari 7 was recently refurbished in our factory at PCT and is stored in our airconditioned factory:
New paint top sides and transom
Keel installed and laminated to hull, Bottom longboarded, complete build up of barrier coat, anti fouling.
New paint gloss on deck and new non skid
Cockpit floor and seats with sea deck (templates available)
Steering pedestals and wheel repainted, steering shafts, bearings, chain, all replaced
Push pit, pull pit and stanchions (spigots replaced against tubes laminated to hull / deck) clear carbon matt finish, new wires.
Removed all Lewmar hatches and newly installed, rubber seals replaced.
New polycarbonate windows.
Removed ceiling liners and under construction, faired and finished interior surfaces in fwd and aft cabins, Composite floor boards
Removed all deck hardware, cleaned, reinstalled, replaced balls for the cars ect.
New hinges and locks for inspection hatches, new seals and new drain layout.
Engine completely overhauled by Volvo, new hoses, new wiring, new seals, new mastervolt 130amp alternator.
Sail drive completely overhauled, new bearings, new seals, new lower gear, new anodes, new rubber seal against hull.
Engine room completely refurbished, new filters, new insulation, larger access hatches, new fuel tank, new hoses, new wiring.
New aircon under the sink, K2 Marine K@KMSC18CK, 18000 BTUMajority of electrical wiring replaced, new battery charger Mastervolt, Victron invertor for 220volt.
4 new batteries (90amp each) new engine battery, all Mastervolt.
B&G Hercules H3000 refurbished by T&T, new network cabling, 3 x 20/20 and 1 GFD on Mast, 2 FFD in Cockpit, new Vulcan 7 plotter and network.
New Thrane & Thrane sailor VHF with AIS
Garmin "stand alone autopilot" with Jefa electric actuator.
Hydraulic pump refurbished new seals ect. Moved fwd into the engine room.
New electric toilet and new plumbing.
New fresh water bladder tanks.
New carbon swim ladder, foldable fits in aft lazarette.
New carbon rudder (same as Santa ORCi world champion 2018) deeper draft, higher prebalance.
Complete mast inspection, new halyard sheaves, new standing rigging (rod), new turnbuckles,
Reckmann furler refurbished, new bearings, new profile connectors.
New internal hydraulic mast jack / new mast butt and mast base.
Moved main sheet into the boom, boom extended, new constrictor clutches for reefs...
Sails:
Brand new, never sailed Elvstroem Pentex C1, C2 Jibs, Mainsail, A2 and A1.5 (same design as
Santa ORCi Worldchampion 2018)
North Windseeker 2015 (possibly seen 5 hours in total)
North Code 0 (IRC style 2014)
North 3dl J2 heavy 2012 (withTafetta surface)
North 3dl J1 light 2015 (OK for training)
North 3dl Main 2015 (OK or training)
North J3 panel sail (repaired)1 furling jib and 1 cruising main sail (a simple lazy jack system is installed.... ) 2012
1 storm trysail

_____________________________________________________________________________________________________________________________

Race Yachts are specialists in all performance yachts, whether it's a 100 foot super maxi or a Farr 30 they deal with it. With extensive experience in Boat Building, Professional Sailing and Sales & Marketing the team at Race Yachts are well equipped to get the job done right.
Reichel Pugh 63 Voodoo
Jason, thank you so much for you great work in selling Voodoo, your experience and professionalism were second to none. I believe that only someone with an intimate knowledge of race yachts can sell them and you surpassed all expectations. I would have no hesitation in recommending you to anyone wanting to sell a race yacht. Hugh Ellis - Voodoo
Ocean Ranger Ker 33
Raceyachts was breath of fresh air. I appointed a yacht broker in Perth and one in Sydney to sell our Ker33. I did not get one lead from these 2 brokers in 1 year. I appointed Jason and he sold our Ker33 within [8] weeks of listing. Professional, no nonsense, sensible, results driven outfit. When I sell my next boat, I will call him first. Hugh Warner - Ocean Ranger
Lombard 34 Mistral
I know Jason for many years, this is the first time I used him as a broker and he was fantastic, sold the boat in one week ! Bravo.
Pierre Gal-Mistral
---
---
Keel / Ballast
850kg SG Iron (ASTM A897 ADI) keel fin with 3000kg antimony/lead bulb.
Region
Africa and Middle East
Builder
Premier Composites (UAE)
Engine
Volvo D2-40, diesel engine with sail drive 130/SR, fresh water cooling, fuel filter & new Mastervolt 130 AMP alternator
Propulsion
Two blade folding
Accommodation
O Doorway forward into the forward stateroom area, with an enclosed head to
board, and a large bureau and hanging locker to starboard part. The large double
V-berth has sail storage underneath forward and duffel storage aft..
o Enclosed head with mirror, storage outboard, dual purpose shower/sink spigot,
and door. Head Compartment is a composite molding with integral shower sump
for easy cleaning and draining. Two doors for access from main or forward cabin.
Overhead hatch.
o Finish is off-white with wood trim on vertical surfaces and bulkheads; lightweight
bunk tops with white finish; wood drawer and cabinet trim.
o Faired and painted overhead and hull sides in forward and aft cabins.
o Molded composite overhead in main cabin with fabric on hull sides outboard of
settee berths.
o Removable fake teak & holly veneer, composite floor boards
o blue water-resistant Sunbrella Acrylic fabric.
o Main cabin settee berths with split backrest cushions port and starboard
Storage cabinets with mid-shelf above each settee, with additional storage
compartments behind the seat back cushions.
o Lightweight carbon composite main cabin, drop-leaf table with wood trim fitting
over stainless steel support rail for easy removal.
o Large, sit-down, forward facing 1.0 x. 6m (39" x 24") nav table with chart
storage, overhead instrument panel and outboard bookshelf.
o Port and Starboard grab rails in main cabin.
o Aft opening hatch in main cabin.
o Twin aft cabins with double quarter berths, reading light, and opening ports facing
into the cockpit.
Cabins
Three cabin layout
Berths
3 x doubles plus 2 x saloon singles
Toilet
New Electric toilet and plumbing
Air-Con
New aircon under the sink, K2 Marine K@KMSC18CK, 18000 BTU
Galley
O Polished double stainless sink recessed in counter top with high cold-molded
fiddles.
o Three burner gimballed propane stove/oven.
o Gas bottle in cockpit locker connected through shutoff valve
o Swivel faucet with pull out spray on pressure water.
o Large hinged top opening icebox.
o Dry goods storage bins.
o Three drawers, pot storage and locker.
Refrigeration
Fridge with isotherm refridgerator
Stove
Three burner gimballed gas stove with oven. Gas bottle in cockpit locker
Bilge Pumps
2 x manual bilge pumps and also electric
Electrics
O 3 x Mastervolt 90Amp batteries, 1 x 60 Amp engine battery
o Battery and crossover switches.
o Custom DC electrical panels w/circuit breakers.
o LED Navigation & steaming lights.
o Four swivelling white halogen or LED lights.
o Seven red/white dual intensity dome lights.
o Chart Light.
o Indirect lighting fwd and aft cabin red / white
o Inverter 220 v
o 220 v outlets
Electronics / Navigation
B&G Hercules H3000 refurbished by T&T, new network cabling, 3 x 20/20 and 1 GFD on Mast, 2
FFD in Cockpit, new Vulcan 7 plotter and network.
New Thrane & Thrane sailor VHF with AIS
Garmin "stand alone autopilot" with Jefa electric actuator.
Sail Inventory
As new, never sailed Elvstrom Pentex C1, C2 Jibs, Mainsail, A2 and A1.5 (same design as Santa ORCi Worldchampion 2018), North Windseeker 2015 (possibly seen 5 hours in total), North Code 0 (IRC style 2014), North 3dl J2 heavy 2012 (withTafetta surface), North 3dl J1 light 2015 (OK for training), North 3dl Main 2015 (OK or training), North J3 panel sail (repaired)1 furling jib and 1 cruising main sail (a simple lazy jack system is installed.... ) 2012,1 storm trysail
Mast / Rigging
Carbon rig has just received complete mast inspection, new halyard sheaves, new standing rigging (rod), new turnbuckles, Reckmann furler refurbished, new bearings, new profile connectors. New internal hydraulic mast jack / new mast butt and mast base. Moved main sheet into the boom, boom extended, new constrictor clutches for reefs...
Deck Gear
O Two Harken 530 TCR speed primary winches
o Two Harken 53.2 STR 2 speed mainsheet winches.
o Two Harken 48.2 2 speed secondary winches mounted on the cabin trunk
o Integrally molded mast collar.
o Harken or similar hardware as shown on deck plan.
o Underdeck mainsheet and traveller controls.
o Spinlock Rope Clutches and stoppers.
o Carbon fibre double rail open bow pulpit and stern push pit stanchion
o Carbon fibre tapered lifeline stanchions, new internal sockets laminated to hull /
deck
o Pop-up mooring cleats.
o Six Lewmar or similar articulated tinted acrylic hatches.
o Four Lewmar or similar opening ports.
o Composite companionway sliding hatch offshore weather board with inside/
outside opening, lockable hasp.
o Under deck hydraulic backstay cylinder
o Custom SS chain plates and backstay tang. Below-deck forestay chain plates for
roller furler.
Remarks
This is an amazing opportunity where this very cool Mills designed Landmark 43 has received a full refit at the builders yard. She presents in amazing condition and wont last long im sure.
---
CONTACT DETAILS
City / Suburb
Sunshine Coast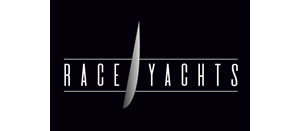 View all boats for sale by this dealer
MORE BOATS FROM RACE YACHTS