Tp 52
---

Built in 2009 and designed by Judel Vrolijk, the TP52 Secret Mens Business is now exclusively For Sale with YOTI.
Starting her life as 'Matador' and winning the 52 worlds championships in 2009, she was then purchased by King Juan Carlos of Spain who campaigned the boat in 2011 as 'Bribon' finishing second in the Med Cup and winning Copa Del Rey Regatta. In 2013 she was shipped to Australia to compete in the TP52 Southern Cross Cup Series as 'Team Beau Gest'" winning all four events. As "Team Beau Geste" she was set up to the 2013/14 IRC rule.
In 2014 'Team Beau Geste' has had a clean sweep in Australia winning the NSW State Championship and Audi IRC Australian Championships. Her record was seven wins in a row against very competitive TP52's and other current IRC yachts at the time. Her result are compelling -
o 1st 2009 TP52 World Championships
o 1st Copa del Rey 2009
o 1st Copa del Rey 2010
o 1st Copa del Rey 2011
o 2nd Audi Med Cup 2011
o 1st TP 52 Southern Cross Cup Series 2014
o 1st NSW IRC State Championships 2014
o 1st Audi Australian IRC Championships 2014
o 1st Audi Hamilton island Race Week 2014
o 1st Lincoln race week 2015
o 3rd Australian IRC champs Hamilton island
o 1st Geelong race week 2016
o 1st IRC port Lincoln race and week 2016
o 3rd Hamilton Island race week 2016
o 1st SA IRC champs 2016
o 2nd Geelong race week 2017
o 1st Port Lincoln race and week 2017
o 1st premiers cup 2017
o 1st SA IRC champs 2017
o 2nd Australian IRC Champs Melbourne 2018
o 1st IRC Port Lincoln race and week 2018
o 1st Premiers cup and Great Southern regatta 2018
o 1st SA IRC state champs 2018
o 3rd IRC Australian champs Melbourne 2019
o 1st Geelong race week IRC 2019
o 2nd IRC Port Lincoln race 2019
o 1st SA IRC champs 2019
o 1st premiers Cup and Great Southern regatta 2019
Since she was built 'Secret Men's Business' has been under full time guardian age by a series of professional and capable yacht managers. She is in immaculate condition and has had no expense spared by any of her owners. Her current manager is also the owner of the Doyle Sail loft in South Australia and as a result is a beneficiary of current sail technology and a wardrobe that rarely goes without.
As one of the most competitive TP52's ever built, 'Secret Men's Business' still has the ability to compete in any regatta at the highest level.
Contact Tim Vine at YOTI for further details.
---
---
Vessel Name
Secret Men's Business
Boat Reference
Secret Mens Business
Keel / Ballast
Steel fin with lead bulb.
Designer
Judel / Vrolijk & Co.
Hull Material
Carbon Fibre
Engine
Model - 4JH4ACE with SD50 Sail drive. Steering System - Tiller. Sail drive rear seal replaced and serviced 2018, JP3 Rudder bearings racing light weight bearing. Serviced 2017.
Propulsion
GORI Racing 2 blades LH Diam. 450 x P330 (2017).
Fuel
80 ltrs - Rotomoulded Tank.
Water
2 x 50 ltrs Bladders (100 ltrs total).
Covers
Boom tent, Main sail cover, Winch & pedestal covers.
Accommodation
Open Layout.
Berths
4 x single berths, 4 x pipe cots.
Galley
Carbon Single sink. Manual water system.
Ground Tackle
Ground Tackle - Chain and Warp. Anchor/ Winch - 2 x fortress Aluminium race anchors.
Safety Gear
AYF Category 3
Bilge Pumps
3 x Electric and 2 x Manual.
Electrics
HELLA LED Navigation Lights. Ultra light strip LED lights for interior illumination.
Batteries - 1 x Lithium House, 1 x Sealed Start.
Electronics / Navigation
B&G H3000 sounder/ log. B&G H300 wind instruments. Compass sensor: Micro Strain 3DM-GX3-25 (new 2011). Hercules Performance Processor, 5 x 20/20 B&G screen + 1 x FFD screen on mast bracket, 2 x GFD on deck screen Displays, 2 x Speed Signet Sensor, Load sense FS Pin sensor Diverse UK. New 2017, Masthead wind wand & sensor VMHU Pack 1450 mm, 2 x Celesco string Sensors for Rake and rudder angle, Panasonic Toughbook with Expedition (with latest update), iPad deck screen, 3G modem and router.
GPS - B&G H300.
Radio - 1 x ICOM, 1 x ICOM hand held VHF with built in charger.
Sail Inventory
Mains - 1 x Doyle Stratis 2019 (no reef), 1 x Norths M2 - 2014 (1reef), Doyle stratis 2017 (1 reef). Furler - Co Furler. Jibs - Doyle J1 - 2016, Doyle J2 - 2019, Doyle J3 - 2016, North J3.5 - 2013, North J1 - 2014, North J2 - 2013, Doyle J2 - 2014. Spinnakers - Doyle Masthead code 0 with furler 2016, Doyle A 1.5 2017, Doyle A2 - 2016, Doyle A2 - 2018, Doyle A3 - 2016, Norths Fractional code 0 2014, North A1 - 2014, North A2 - 2013, North A2 - 2014, A4 - 2014
Doyle Spin Staysail - 2014. Stormgear - Storm Jib. Assorted extra training sails.
Mast / Rigging
3 x spreader swept fractional. Southern Spars NZ Carbon mast (2009) Repainted 2018. Southern Spars NZ Carbon Boom with Southern Spars NZ carbon Vang tube (2009) Repainted 2018. Stainless Steel rod rigging. Forestay Hydraulic Pressure sensor Wika, 2 Carbon Bowsprit - new for 2014 for bigger downwind area
Running rigging - Sydney rigging, Hydraulic system - Cariboni CL45-250mm stroke forestay cylinder. Cariboni IPA 1225 Two speed pumps, Cariboni HC800 pump handles, Cariboni Single manual FAC type valve, Mast jacking permanent cylinder in mast.
Deck Gear
Lewmar carbon/ Ceramic drum winches, Lewmar 68 / 3 speed; Pit Utility winch, Lewmar 50/ 2 speed: Pit service winch, Lewmar 60 / 3 speed: Jib winches with rotating bearing below winch. Lewmar 68 / 3 speed, Backstay Winches'/ self tailing. Lewmar 68. Lewmar carbon fibre pedestals x 2. Full Harken SSR and Black Magic Air Block line for deck running gear. Internal Purchases and lead systems with Harken & Ronstan Blocks. Harken Magic Trim for Main traveller with 1:18 ratio. SPINLOCK Stoppers XCS Clutches & XXC0812 power clutch with weight reduction in side fairings and handles on Pit and Spinsheet.
Remarks
Oil bath bevel boxes transmissions for Primary winches and Pit Utility winch connected to two Carbon fibre pedestals with x 1: 2.8 ratios Over drive and 1:1,17 ratios to Mainsheet winches, Carbon fibre transmission shafts.
Boom tent and cover
Antifoul - Antifouled with VC offshore August 2018.
---
CONTACT DETAILS
Address
The Quays Marina,
1856 Pittwater Road
City / Suburb
Church Point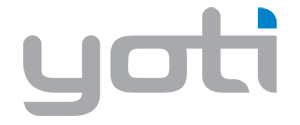 View all boats for sale by this dealer
MORE BOATS FROM YOTI