TP 52
---
Price
AU $599,000
Huge price reduction
Finance
April 2021: Massive price reduction, turn key package $599,000 AUD
Undoubtedly one of Australia best performing TP52's, ENVY SCOOTERS is full Cat 1 compliant. No modifications or extra gear is required. Purely step on board, sheet on and head to the podium. Envy Scooters is professionally maintained by a full time Boat captain and presents extremely well. She is dry stored on her cradle and comes with an extensive inventory most would be envious of.
Performance snapshot:
o 1st Line Honours, IRC & PHS Club Marine Brisbane to Keppel Yacht Race 2020
o 2nd IRC Airlie Beach Race Week 2020
o 1st IRC and ORCi overall of Noakes Sydney to Gold Coast 2019 (Beating Ichi Ban over the line)
o 1st IRC & ORCi Qantas link Brisbane to Gladstone 2019
o 1st Queensland IRC Championships 2019
o 6th overall (after a two-hour penalty) dropped from 3rd overall in the 2019 Rolex Sydney to Hobart
o 2nd overall in IRC and ORCi in the inaugural Lend lease Brisbane to Hamilton Island Race 2019

* Dry stored on her cradle
* All sails and equipment stored in air-conditioned storage
* Upgraded Judel Vrolijk Keel and rudder 2016
* Upgraded structure with frames/stringers 2016
* New rudder bearings 2018

Comprehensive inventory available by request Tel: Jason Rowed +61 (0)414332255


TP 52
TP52
Judel Vrolijk
Race Yachts

_____________________________________________________________________________________________________________________________

Race Yachts are specialists in all performance yachts, whether it's a 100 foot super maxi or a Farr 30 they deal with it. With extensive experience in Boat Building, Professional Sailing and Sales & Marketing the team at Race Yachts are well equipped to get the job done right.
---
---
Vessel Name
Envy Scooters
Keel / Ballast
Fin and bulb (Bulb 3603kg)
Designer
Judel Vrolijk & Co
Hull Material
Carbon Fibre
Decks Material
Carbon composite
Engine
Yanmar AJH5E 50hp Sail drive
Propulsion
2 blade fold propellor
Covers
O Boom Tent and foredeck cover
o Bulb cover
o Rudder cover
o Cockpit work covers
o Winch covers
o Tiller cover
o Instrument covers
o Boom mainsail cover
o Light weight racing boom tent
o Fender covers (4)
Accommodation
Racing Interior
Galley
Racing galley with custom gimballed cup holders and storage
Stove
Two burner lightweight racing stove
Ground Tackle
2 anchors/chain/warp
Safety Gear
Category 1 including
o 15 x Bum bags with AIS beacons and personal epirbs.
Bilge Pumps
Yes 2 manual and auto as well.
Life Raft
2 x life rafts serviced September 2020.
Life Jackets
16 x PDF auto inflate.
Fire Protection
Cat 1 portable fire extinguishers.
Electronics / Navigation
FARO processor
6 x Garmin GNX-120 on mast bracket
1 x Garmin pedestal display, 2 x Garmin GNX-120 displays in cockpit
1 x B&G VMHU (+ spare)
1x Airmar compass, 1 x landmark IMU, 1 x Primary Trimble GPS, 1 x Backup Garmin GPS
1 x Xplore Tablet with dock, 1x B&G display in nav area
1 x signet Paddlewheel, 1 x Depth sensor, 1 x Forestay load pin, 1 x Rake string pot, 1 x Rudder string pot Wi-Fi Access point with external antenna
1 x Icom VHF with mast head antenna, 1x ICOM M801 SSB
1x FB150,1x Bohklen Barometer with serial connection to computer, NAIS-400 AIS with NSPL-400 splitter 1 x 4G modem with external antenna
1x mesa2 windows 10 tablet, 2x iPads
2x Icom Hand held VHF's
Sail Inventory
Excellent Inventory by North Sails (By request)
Mast / Rigging
Hall Spar High Modulus Carbon rig and boom
o Adjustable mast heel on worm drive system
o Mast has internal hydraulic ram which connects to portable pump, assorted tuning shims (100mm)
Locks: Main has full hoist plus reef 1 and 2,1 x MH spin, 1 x jib, boom locks for reef 1 and 2
Standing rigging: Rod, dye tested and serviced by Sydney rigging June 2019
o Forestay is Carbon SCR with single groove Cuben luff system (cover for when at dock)
o Forestay is adjustable, hydraulic ram, which is two-way, manual pump in cockpit
o Backstays are PBO
o Rig inspection undertaken by rope solutions July 2020.
o Halyards and running rigging all new 2020
Deck Gear
Harken winch package (7) linked to two pedestals
o Spinnaker string drop system has a drum connected to port gearbox and driven by pedestals
o Carbon retrieval reels for Halyard and spinnakers sheets
o Front hatch seal has a 12-volt pump with buttons above and below deck
o All associated loose deck blocks and fittings fit for purpose
o Mainsheet traveller is operated by a Pro trim system (new Oct 2019)
o 6 Racing winch handles (new Dec 2019) & 6 Delivery handles
o Stanchions are composite and Pull Pit rails in the bow are S/S
o New Lifelines and terminals in 2019
Remarks
Envy Scooters has been professionally maintained and is in excellent condition. She is stored on her cradle and has a grand prix racing finish (No antifoul).
A proven performer with a lot of performance left in the tank. All offers invited and submitted
---
CONTACT DETAILS
City / Suburb
Sunshine Coast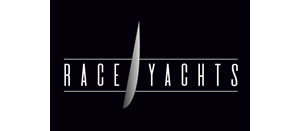 View all boats for sale by this dealer
MORE BOATS FROM RACE YACHTS