TP -IRC 52
---
Price
Euro €875,000
Now reduced
Finance
Rowdy Too is the Ex Beau Geste built by Cookson Boats in NZ. As Beau Geste she won the IRC and ORCi world championships and just recently (2020) received a new keel fin and bulb package from Botin to bring her inline with the current 52 designs. Upgraded to foam core in the hull with a nomex deck. Extra longitudinals in the bow for offshore racing. Designed structurally to sail offshore races such as Sydney to Hobart, Fastnet, Transpac. Special care has been taken to make the boat water tight. Spare offshore rudder included. The boat has the option to drive with tiller or wheels. Complete Inventory of North 3Di sails included.

Complete Inventory available by request.

TP52
Pac52

Photo credits: Nico Martinex

_____________________________________________________________________________________________________________________________

Race Yachts are specialists in all performance yachts, whether it's a 100 foot super maxi or a Farr 30 they deal with it. With extensive experience in Boat Building, Professional Sailing and Sales & Marketing the team at Race Yachts are well equipped to get the job done right.
---
---
Vessel Name
Rowdy Too (ex Beau Geste)
Boat Reference
52Rowdytoo
Keel / Ballast
Fin with bulb (new 2020)
Hull Material
Carbon Fibre (Foam Core)
Decks Material
Carbon Composite
Propulsion
BriSki Saildrive Racing Folding Propeller 405 x 305
Covers
Full set of cockpit covers 2019
Electrics
2 batteries new 2020 light weight lithium ion batteries, Battery charger for batteries for a Panasonic screen.
Electronics / Navigation
B&G H5000 Hercules Performance base pack - (Qty. 1)
H5 3D Motion sensor - (Qty. 1)
1010HV Display - (Qty. 4)
2020HV Mast Display - (Qty. 5)
ZG100 GPS - (Qty. 2)
1050mm Vertical wand - Offshore spec (Qty. 1)
36m VMHU Lightweight cable - (Qty. 1)
Halcyon Gyro Rate compass - (Qty. 1)
H5000 Serial expansion module for HGSC Compass - (Qty. 1)
DT800 NMEA2000 Depth transducer - (Qty. 1)
Paddlewheel spd / temp sensor - (Qty. 1)
H5000 Barometric pressure sensor - (Qty. 1)
NAIS400 ClassB AIS with its own GPS antenna -
(Qty. 1) NSPL 400 VHF / AIS splitter - (Qty. 1)
Simrad RS12 VHF with DSC - (Qty. 1)
Simrad HH36 Handheld VHF with DSC - (Qty. 2)
HH36 VHF Charger pack - (Qty. 1)
UltraWhip VHF Antenna, 18" inc titanium mount bracket - (Qty. 1)
LMR240 LW coax 30m with asociated RF connectors assembled - (Qty. 1)
7.6mNMEA2000 Back bone cable - (Qty. 2)
4.5m NMEA2000 drop cables - (Qty. 2)
1.8m NMEA2000 drop cables - (Qty. 2)
Diverse Forestay loadpin and Hybrid Load Amplifier - (Qty. 1)
Expedition Software - (Qty. 1)
Ubiquiti PicoStation M2 800mW 802.11n WiFi adaptor, ondeck mount - (Qty. 1)
Sail Inventory
2019 sails used for Copa and St Trop. Main, MHO, J1, J1.5, J2, J4, A2, A1.
2018 Main, J1, J2, J3, J3.5. GS, A4, A2, A1.5. SS
2017, FRO.
Mast / Rigging
1 Ultra High Modulus - Southern Spars rig, 600 taller mast than normal TP52 and set up with 1 REEF
Fro lock, Genoa Staysail lock, EC6 Carbon Rigging with Internal Tangs.
Gorilla foil, Deflectors, Hydrualic Mast Butt
Deck Gear
Harken Super Series 2015 race package.
Aero and wing pedestals Aft pedestal linked to runners Carbon shafts
Ceramic drums.
Harken deck package Spinlock jammers Harken drop line system Custom front hatch with remote seal.
2020 installed new seals with internal and external electric pump and release buttons.
HYDRAULICS
Aft pedestal linked to rotary pump Hydraulic forestay -
adjustable at main sheet and runners Deflector rams -
adjustable at main sheet and runners Hydraulic genoa staysail ram -
adjustable at runners Adjustable mast butt -
adjustable on deck Internal mast jack - adjustable on deck
Remarks
Previously known as Beau Geste and an ORC and IRC world Champion in 2018, Rowdy Too now has been further optimised with the lastest thinking in foil designs from Botin Partners. An exceptional package ready for inshore or coastal racing. Photo credits Nico Martinez
---
CONTACT DETAILS
City / Suburb
Sunshine Coast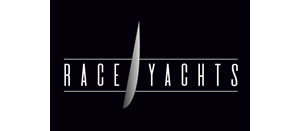 View all boats for sale by this dealer
MORE BOATS FROM RACE YACHTS