Grainger Custom 8m Carbon tri
---
Price
AU $89,000
Make an offer
Finance
Composite Kevlar & carbon
SOLD BY RACE YACHTS - JASON ROWED
Owners says sell and asked for all offers to be submitted.
Full refit 2017, excellent condition.
SPECIFICATION AND INVENTORY
Design - Tony Grainger (www. Graingerdesigns. Net)
Length - 8mt Main Hull (Outer floats are 9.2mt)
Beam - 7m
Weight - 1285kg (weighed with 3 gennakers, 2 jibs, 1 mainsail, full safety ready to race minus crew)
Construction - 100% foam core, with a combination of Glass, Kevlar and Carbon
Demountable - Yes. The beams are socketed into the main hull and the boat is easily trailable behind a standard
car. Boat and trailer just under 2 ton. (around 2 - 300 kg lighter than at Etchell keelboat tow weight)
Trailer - Dual Axle Steel Trailer
Year launched - 2017
Builder - Platform professionally built by Lightwave Yachts and Mark Mathews Marine completed the foils and
other custom componentry

o Marstrom (Sweden) autoclaved pre-preg carbon rotating wing mast custom engineered for this design (specifically
for the boat weight and righting moment by Torbjorn Lindersen (who is now with Southern Spars)). The mast has a single
spreader / diamond and is two piece (joined at the spreader) for ease of transport / shipping. Finish is clear coat gloss
over carbon.
o Rigging (side stays and forestay) is 9mm dynex dux side stays and forestay with spectra chafe cover custom made by
Sydney Rigging. (12 ton BL)
o Diamond wires on mast are -6 nitronic rod supplied by Marstrom
o Boom is custom carbon fibre and specifically engineered by Simon Flitcroft (ex Sparcraft and Formula Spars
engineer) utilising FEA analysis for this boat. Finish is clear coat gloss over carbon. Professionally built by Mark
Mathews Marine.
o Bow sprit is carbon fibre (double tapered) and was specifically engineered by Simon Flitcroft utilising FEA for this
boat. Tube by Kilwell Fibretube in NZL. Airfoil striker by
C-Tech NZL. Supported by -6 nitronic rod bobstays. Finish is clear coat gloss over carbon. The sprit has a custom
lightweight Harken track mounted on it with 2 x Harken cars. The furling drums pin to the upstands on the cars and
allow the downwind sails to be brought back to the headstay upwind and to allow different sails to be pinned on as
required whilst sailing.
o Halyards are all 6mm dynex dux and all are 2:1. All halyards have polyprop hollowcore tails to reduce weight and
allow colour coding. Halyards are all brand new
SAILS
o North sails 3DL mainsail x 1
o North sails carbon jib with reef x 1
o North sails carbon heavy weather jib x 1 (Been used 3 x times)
o Titanium 'T' Clew Rings in all jibs for sheet attachment
o North Sails laminate downwind sail inventory x 4 (1 x MH runner (A2.5), 1 x Hounds A3,1 x MH panelled
kevlar/carbon screecher (fuller shape), 1 x MH panelled Kevlar/carbon upwind screecher (flatter shape). All downwind
sails are in mint condition.
o Profurl nex 2.5 furler and head swivel x 1
o Karver furler and head swivel x 1
o Sydney rigging torque luff lines in all downwind sails x 4

HARDWARE
o Harken 40.2STA Performa racing winch package x 4 (in total)
o STB side cabin top winche is two speed electric controlled using wireless remotes
o All winches are brand new. (One regatta old)
o Rope clutches - Spinlock (brand new) (with custom CNC milled organiser by Carbotech Hong Kong)
o All other hardware is Harken / Lewmar and TyeTec
FOILS
o 2 X Rudders - Designed by Oracle foil designer Paul Beiker and built by Mark Mathews Marine in female mould.
o 1 X Centreboard brand new. Designed by DSS foil designer Hugh Welbourne and built by Mark Mathews Marine in
female mould. Latest design with hollow trailing edge - see photos for design shape
o 2 X Curved asymmetric foils in outer hulls as per ORMA 60. Built by Mark Mathews Marine in female moulds.
o All foils are carbon over foam cores. All foils have shear webs through the centre joining the laminates on either side
of the foil
o Rudder link tubes all carbon fibre by Kilwell NZL
ELECTRONICS
o 65 AMP battery
o VHF radio - hard wired
o STB side cabin top winch (HKB40.2STA 12V) (brand new)
o Electric mast canting winch (see specific notes below)
o Electric traveller winch (see specific notes below)
o Raymarine depth (i40) - brand new
o Velocitek GPS speed / heading - brand new
o Electric 'rule' bilge pump - brand new
o All electrical components professionally installed and minimum cables / length.
MAST CANTING SYSTEM
o The mast canting system is driven electrically
o The system is amazingly clean with each side stay disappearing below deck
o The system is operated by 2 x foot switches on the cockpit floor that the person releasing the jib sheet and tailing the
new sheet through simply stands on during a tack or gybe. Port side button sends the rig to port. The Starboard side
button sends the rig to Starboard.
o The speed of the cant from one side through centre and to the new side is the same time as it takes to tack the boat.
This works exactly the same as a canting keel in this respect. As the helm pushes the tiller, the jib trimmer stands on the
button. As the boat reaches its heading on the other tack the mast is at full cant on the other side.
o The stays stay in tension throughout the process
o The underdeck system is full custom to suit the boat / application / rigging loads and is amazingly simple to use and
requires virtually no maintenance Vs a hydraulic system.
o No photos provided of the under deck system. You can view the system on inspection and the next owner will inherit
all intellectual property.
TRAVELLER WINCH
o The traveller is driven by a simple winch and operated by wireless remotes by the crew sitting on the outer hull
o The driver for this system was the canting mast. With the mast canted, if you release the traveller lines the car will fire
up to windward. This made moving the traveller almost impossible without releasing the mainsheet / slowing the boat.
With this system we can put the boom exactly where we want it to balance the boat with ease.
ELECTRIC CABIN TOP WINCH
o The Starboard side cabin top winch is 2 speed electric - brand new
o The winch is operated by wireless remotes
o The wireless system was supplied by OLectric Systems in Sydney. (OLectic are the electrical designers for Wild Oats,
Blackjack - Reichel Pugh 100' etc)
o The primary spinnaker sheets pass through a spinlock clutch that enables the crew to quickly transfer to the electric
winch at any time. (i. E we trim off the electric winch downwind on either gybe) This system enables us to race this boat
with only three people. All three of us can sit on the windward hull and trim the mainsheet, traveller (through wireless
remote) and spinnaker sheet (through wireless remote)

OUTBOARD
o 8hp Yamaha 2 stroke
o 25 Litre fuel tank
TRAILER
o Dual axle steel trailer (as new)
o Hydraulic brakes (not hooked up)
o Custom made for boat
MISCELLANEOUS NOTES / INVENTORY
o Full cat 5 safety equipment
o Bunk cushions (brand new - never used)
o Spare forestay
o Spare carbon prodder pole
o Boat cover - brand new
o Outboard cover - brand new
o Winch covers x 4 - brand new
o Fully faired and 2 pack paint finish interior
o Custom nets between the hulls - brand new
o Custom sail bags for downwind sails - brand new
o Custom cuben fibre rope bags for halyards - brand new
o Lewmar one touch winch handles and Titan winch handles
o Carbon tiller extensions
o Spinlock universals to all steering link tubes (zero play)
o Tapered spectra spinnaker sheets x 2 with Gibb quick release clips
o Spare sheets
o 2 x fenders
o Fast pins on 2 x spinnaker and 1 x jib halyard 2:1 fittings - brand new
o 2 x endless furling lines operate neatly from either side of the boat - brand new
o Mainsheet is endless so you don't end up with all the mainsheet rope on one side - brand new
o Main halyard and mainsail reefing system utilise a stopper/lock system
o Ratchet straps and equipment for tying down
o Outboard / boat registered
o Crew shirts (breathable / quick dry - all sizes)
o The boat is meticulously maintained to the highest level with no expense spared on all equipment, system optimised and race ready

_____________________________________________________________________________________________________________________________

Race Yachts are specialists in all performance yachts, whether it's a 100 foot super maxi or a Farr 30 they deal with it. With extensive experience in Boat Building, Professional Sailing and Sales & Marketing the team at Race Yachts are well equipped to get the job done right.
---
---
Builder
Lightwave Yachts & Mark Mathews Marine
Hull Material
Composite Kevlar & carbon
Decks Material
Composite Kevlar & carbon
Sail Inventory
North sails inventory
Mast / Rigging
Marstrom carbon rotating wing mast
Remarks
Complete and total refit 2017.
Time Machine has it all, designed and built as she looks. A very fast Tri with all the options to make her easy to sail and manage. Don't ask what her build cost was !!. Owner is serious about selling so give us a call.
---
CONTACT DETAILS
City / Suburb
Sunshine Coast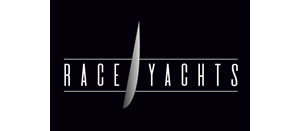 View all boats for sale by this dealer
MORE BOATS FROM RACE YACHTS