Windcraft's Premium European Brands, Solaris and Brenta Both Set to Expand
---
Go Back to Newsfeed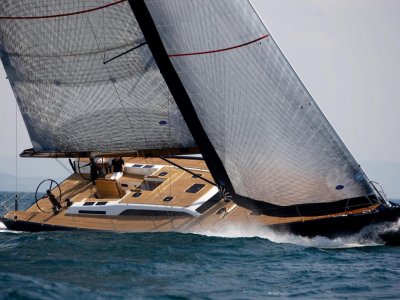 The Windcraft Group's premium European brands, Solaris and Brenta are both set to expand in 2017. The two brands will open new high-tech facilities to help advance their production of high quality, luxury yachts and take boatbuilding into the future. Both yard expansions come ahead of some exciting new model launches for both companies.
Italian brand, Solaris recently announced their yard expansion. The company has enjoyed excellence in yachting since 1974 with a strong history of producing high quality performance cruisers that combine elegance with technology and high craftsmanship. Solaris revealed that they have invested in a new, high-tech yacht hall in order to improve process and production. The new yard will be ready at the end of 2017.
Brenta yachts are also set for expansion through their collaboration with Michael Schmidt Yachtbau. Michael Schmidt Yachtbau recently announced that steel construction has started on a new 3000 m2 manufacturing facility, including a paint shop in Greifswald-Ladebow, Germany. Due to open in November 2016, Michael Schmidt Yachtbau revealed that the production facility will reflect the most modern technical standards and focus on manufacturing sailing yachts between 20 – 30 metres, exclusively from carbon. According to Managing Director, Johannes Malzan, carbon yacht construction allows higher performance and faster cruising in comparison to conventional yachts. This has already been seen in Hanse founder, Michael Schmidt's newest collaboration project, the Brenta 80 DC - a fast, carbon cruiser, designed for the buyer who wants beauty, simplicity and performance.
Windcraft Premium Brand Manager Ric Hawkins says,
"We are excited by the expansion of two of our top brands in Europe. These brands continue to push boundaries in design and construction and the new high-tech facilities will help continue that. We look forward to introducing these new models to the Australian market. "