Longreef Marine - NSW Mosman
---
4/83 Parriwi Road
Mosman NSW 2088
AUSTRALIA

DARE TO BE DIFFERENT WITH A LONGREEF
YACHT

Your decision to own a Longreef Yacht places you in an
exclusive club that prizes elegance and style alongside
form and function unlike any other.


Whether you enjoy alfresco dining, lounging at anchor
on a soft sunpad or relaxing on luxurious leather in the
quiet of the salon, your Longreef Yacht reflects your
discerning taste and your personal sense of style.


Every Longreef Yacht is different, whether it be in the
accommodation layout, the small details such as the
fabrics and furnishings or in your decisions about the
electronic systems that control your environment.


The team at Longreef Yachts has more than 20 years
of experience in meeting and exceeding the
requirements of hundreds of knowledgeable and skilled
yacht owners who demand the best.


That experience has allowed us to synthesise the very
best of modern motor yacht design and culture into one
- Longreef Yachts.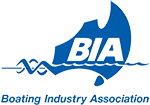 New Power Boats
Feet
Metres
Year
Price
Schaefer V33
33' 0"
10.06m
NEW
AU $640,000
details
Schaefer 400 Fly
40'
12.19m
NEW
AU $1,040,000
details
Schaefer 375 HT CURRENTLY LOCATED IN MOSMAN SYDNEY NSW
40'
12.19m
NEW
AU $708,000
details
Schaefer 510 Fly CURRENTLY LOCATED IN MOSMAN SYDNEY NSW
51'
15.54m
NEW
AU $2,480,000
details
Schaefer 510 Sport CURRENTLY LOCATED IN MOSMAN SYDNEY NSW
51'
15.54m
NEW
AU $2,380,000
details
Schaefer 600
60' 0"
18.29m
NEW
AU $3,960,000
details
Schaefer 660
66' 0"
20.12m
NEW
AU $4,730,000
Available to order
details
Schaefer 770
77' 0"
23.47m
NEW
AU $8,980,000
Available to order
details
Schaefer 25M
82' 0"
25.00m
NEW
AU $10,500,000
Available to order
details
Used Power Boats
Feet
Metres
Year
Price
Longreef Yachts 50SX
50'
15.24m
2020
AU $1,590,000
details
Longreef Yachts 90SX Teaser Listing
90'
27.43m
2021
POA
details