R Marine Dillon - NSW Newport
---
Princess Street Marina
16 Princes Street
Newport NSW 2106
AUSTRALIA

Conveniently located on Sydney's Northside and
servicing Sydney North, Sydney South, Pittwater, Lake
Macquarie & Port Stephens. R Marine Dillon promises
an unparalleled purchasing experience. When
purchasing a new Riviera cruiser or Belize Motoryacht,
we can guide you through the process. We can advise
on the optimum inclusions which will enhance your
boating and will outline the many exciting new
developments currently being pioneered by the Riviera
brand.

We also offer an equally alluring range of used boats
and from the world's most respected makers. So pop
down to Princes St Marina, take a stroll around our
marina and inspect our offerings.


Beyond the immediate purchase transaction, you can
depend on us to manage your servicing needs, assist
with upgrades and deal with routine chores, giving you
more quality time on the water.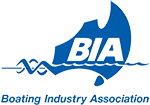 Used Power Boats
Feet
Metres
Year
Price
Regal 26 Express
26'
7.92m
2018
AU $165,000
details
Chris Craft Catalina 30
30' 6"
9.30m
2020
AU $499,000
details
Riviera 39 Flybridge

Sold

39' 11"
12.17m
1994
AU $329,000
details
Riviera M400 Sports Cruiser
40' 4"
12.30m
2006
AU $279,000
details
Riviera 395 SUV
43' 6"
13.27m
2022
AU $1,099,000
details
Riviera 43 Flybridge

Sold

45' 5"
13.85m
1998
AU $389,000
details
Riviera M400
46' 11"
14.30m
2007
AU $339,000
details
Riviera 43 Open Flybridge
47' 5"
14.45m
2011
AU $859,000
details
Riviera 4800 Sport Yacht LOW HOURS
50'
15.23m
2017
AU $1,189,000
details
Riviera 47 Gen 2 Open Flybridge

Sold

53' 1"
16.17m
2006
AU $725,000
details
Riviera 48 Offshore Express
53' 10"
16.40m
2008
AU $729,000
details
Riviera 5400 Sport Yacht Platinum Edition
57' 3"
17.46m
2022
AU $2,339,000
details