Cobalt Boats Australia - QLD Gold Coast
---
The Boat Works
B1,1 Boat Works
Coomera
Gold Coast QLD 4209
AUSTRALIA


ONLY A COBALT

There�s really nothing quite like a Cobalt. Since its
first
day on the water over 50 years ago, only a Cobalt has
inspired a sense of ownership synonymous with
accomplishment. Recognized as America�s boat-
building experts, Cobalt�s commitment to standard-
setting performance and luxury continues to make it
much more than just a purchase � it�s a destination.
From the moment you know you want one to the
moment you finally own one, nothing should
compromise your life�s pursuit. Only a Cobalt � three
words poised to define the next generation of boat
owners.



Cobalt Boats Australia has earnt an impeccable
reputation for exceptional customer service with quality
new and used boats displayed in their large showrooms
in Melbourne, Gold Coast, and Sydney.



Cobalt is renowned for their highest quality Runabouts
and Wake Surf Vessels, exceptional craftsmanship,
well-engineered, finely detailed interiors and spacious
layouts, Cobalt are for all seasons, occasions and all
that matters the most.



We welcome you to visit one of our showrooms, or
contact us via email or phone, to talk about the best
boating options for you.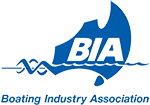 New Power Boats
Feet
Metres
Year
Price
Bennington Pontoon Boat 16 SL
17' 6"
5.33m
NEW
AU $72,000
details
Bennington Pontoon Boat 18 SV 188 SV
18' 4"
5.59m
NEW
AU $69,000
details
Bennington Pontoon Boat 18 SV 188 SV
18' 4"
5.60m
NEW
AU $69,000
details
Bennington Pontoon Boat 18SL
19'
5.79m
NEW
AU $77,000
details
Bennington Pontoon Boat 20 S
20' 0"
6.10m
NEW
AU $77,000
details
Bennington Pontoon Boat 21 LL
21' 3"
6.48m
NEW
AU $143,286
details
Pacific Pontoons 210
21' 4"
6.50m
NEW
AU $58,000
details
Bennington Pontoon Boat 21 SSR
21' 8"
6.60m
NEW
AU $125,000
details
Bennington Pontoon Boat 21 S
21' 11"
6.68m
NEW
AU $89,000
details
Bennington Pontoon Boat 22 SL
22' 0"
6.71m
NEW
AU $126,123
details
Bennington Pontoon Boat 22 S 22 SS Stern Radius
22' 0"
6.71m
NEW
AU $99,000
details
Bennington Pontoon Boat 21SX
22' 0"
6.71m
NEW
AU $119,000
details
Bennington Pontoon Boat 22 S 22 SS
22' 11"
6.99m
NEW
AU $84,900
details
Bennington Pontoon Boat 22 SF
22' 11"
6.99m
NEW
AU $89,900
details
Pacific Pontoons 230
23'
7.00m
NEW
AU $83,500
details
Pacific Pontoons 230
23'
7.00m
NEW
AU $61,000
details
Pacific Pontoons 230 Privacy enclosure
23'
7.01m
NEW
AU $63,000
details
Bennington Pontoon Boat 23 L
23'
7.01m
NEW
AU $180,548
details
Bennington Pontoon Boat 23 LTBSA
23'
7.01m
NEW
AU $256,733
details
Cobalt CS23
23' 6"
7.16m
NEW
AU $199,995
details
Bennington Pontoon Boat 22 S 22 SXSR
23' 9"
7.24m
NEW
AU $122,000
details
Bennington Pontoon Boat 23 SX 23 SXPD
23' 11"
7.29m
NEW
AU $189,000
details
Bennington Pontoon Boat 23 LX
24' 0"
7.32m
NEW
AU $199,000
details
Bennington Pontoon Boat 23 S
24' 0"
7.32m
NEW
AU $99,000
details
Cobalt R4
24' 3"
7.39m
NEW
AU $249,680
details
Bennington Pontoon Boat 24 S 24SXSB
25'
7.62m
NEW
AU $169,000
details
Bennington Pontoon Boat 25 SSR
25'
7.62m
NEW
AU $154,422
details
Pacific Pontoons 250
25'
7.62m
NEW
AU $65,000
details
Pacific Pontoons 250
25'
7.62m
NEW
AU $65,000
details
Cobalt R6
25' 9"
7.85m
NEW
AU $339,999
details
Cobalt R6 Outboard
26'
7.92m
NEW
AU $359,999
details
Bennington Pontoon Boat 25SXSR
26'
7.92m
NEW
AU $189,000
details
Bennington Pontoon Boat 26 LX Fastback
26'
7.92m
NEW
AU $235,928
details
Bennington Pontoon Boat 25LTFB
26'
7.92m
NEW
AU $229,000
details
Bennington Pontoon Boat 25 S 25 SSR
26'
7.92m
NEW
AU $117,990
details
Bennington Pontoon Boat 25 QX 25 QX Fastback
27' 3"
8.31m
NEW
AU $365,000
Available to order
details
Pursuit S268
27' 4"
8.33m
NEW
AU $329,000
Available to order
details
Pursuit DC266
27' 4"
8.33m
NEW
AU $337,000
Available to order
details
Bennington Pontoon Boat 25 Q 25QSRFB
27' 6"
8.38m
NEW
AU $269,000
details
Pacific Pontoons 270
27' 7"
8.40m
NEW
AU $69,000
details
Cobalt R8 Outboard NEW MODEL
27' 10"
8.48m
NEW
AU $329,000
details
Cobalt A29
29' 0"
8.84m
NEW
AU $399,000
details
Cobalt A29
29' 0"
8.84m
NEW
AU $490,942
details
Pursuit S288
30'
9.14m
NEW
AU $529,000
Available to order
details
Bennington Pontoon Boat 30 Q 30QSRFBWAX2
31' 3"
9.52m
NEW
AU $479,000
details
Pursuit DC295
31' 9"
9.68m
NEW
AU $577,000
Available to order
details
Pursuit DC326
34' 6"
10.52m
NEW
AU $687,000
Base price
details
Pursuit S328
34' 6"
10.52m
NEW
AU $719,000
Available to order
details
Pursuit OS325
34' 6"
10.52m
NEW
AU $737,000
Available to order
details
Pursuit OS355
37' 11"
11.56m
NEW
AU $1,096,000
Available to order
details
Pursuit DC365
37' 11"
11.56m
NEW
AU $1,250,000
Available to order
details
Pursuit OS385
39' 2"
11.94m
NEW
AU $1,333,000
Base price
details
Used Power Boats
Feet
Metres
Year
Price
Cobalt 200S
20' 0"
6.10m
2006
AU $65,000
details
Cobalt 202 Bowrider
20' 7"
6.27m
2008
AU $68,900
details
Cobalt 220
22' 0"
6.71m
2016
AU $109,999
details
Cobalt 222
22' 2"
6.76m
2008
AU $70,000
details
Cobalt A25
25'
7.62m
2011
AU $119,000
details
Pacific Pontoons 250
25'
7.62m
2022
AU $72,990
details
Cobalt R6 Presents like new
26'
7.92m
2022
AU $275,000
details
Cobalt R7
27' 6"
8.38m
2021
AU $280,000
details
Cobalt 360 Performance Cruiser 2005
35' 11"
10.96m
2005
AU $179,000
details