Vicsail Western Australia - WA Fremantle
---
177 South Terrace
Fremantle WA 6160
AUSTRALIA

Vicsail Western Australia are situated at beautiful Fremantle, a twenty minute drive from the city.
Vicsail Western Australia are the Western Australia dealers for the Catalina range of cruising yachts, C&C/Tartan, ETAP unsinkable yachts, Cabo Rico Luxury Cruisers, and Walker Bay dinghies.
As with all of our offices, we offer the highest level of service and advice on sailing, based on our experience with product and a genuine love of sailing.
OPEN 7 DAYS A WEEK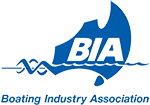 New Sail Monohulls
Feet
Metres
Year
Price
J Boats J/70
22' 9"
6.93m
NEW
POA
details
J Boats J/88
29' 2"
8.90m
NEW
POA
details
J Boats J/97
31' 6"
9.61m
NEW
POA
details
Catalina 315 Wing / Fin keel versions
31' 11"
9.73m
NEW
POA
details
Catalina 355 Wing / Fin keel versions
35' 4"
10.76m
NEW
POA
details
Catalina 385 Wing / Fin keel versions
38' 6"
11.73m
NEW
POA
details
Catalina 425 NEW - Wing / Fin keel versions
43' 6"
13.26m
NEW
POA
details
Catalina 445 Wing / Fin keel versions
44' 3"
13.50m
NEW
POA
details
New Dinghies / Inflatables
Feet
Metres
Year
Price
Walker Bay 8 Original Series
8' 3"
2.51m
NEW
AU $1,399
GST included
details
Walker Bay RID 275 (Decitex) Rigid Inflatable Dinghy
9' 0"
2.75m
NEW
AU $2,398
reduced
details
Walker Bay 10 Original Series
9' 6"
2.90m
NEW
AU $1,899
details
Walker Bay RID 310 (Decitex) Rigid Inflatable Dinghy
10' 2"
3.10m
NEW
AU $3,098
details
Walker Bay 8 Perfomance Sail Kit
14' 8"
4.47m
NEW
AU $1,199
reduced
details
Walker Bay 10 Performance Sail Kit
14' 8"
4.48m
NEW
AU $1,399
details
Used Sail Monohulls
Feet
Metres
Year
Price
Thompson 7 Sports Boat (SOLD)

Sold

23' 0"
7.02m
2000
AU $23,500
Ono
details
Van De Stadt MB24
24'
7.31m
1980
AU $10,000
details
Catalina 250
25' 0"
7.63m
2008
AU $40,000
details
Runnalls 8 (SOLD)

Sold

27'
8.22m
2001
AU $20,000
details
Roberts Spray
27' 0"
8.23m
2000
AU $32,000
details
Catalina 275 Sport Demonstration Model (Pittwater, NSW)
27' 6"
8.39m
2016
AU $145,000
details
Jomac 30
30' 5"
9.27m
2004
AU $69,000
Huge price reduction
details
Bull 9000 Top Performer (REDUCED BEST BUY)

Sold

31' 4"
9.54m
1997
AU $44,000
Now reduced
details
Steinman 31
31' 8"
9.66m
1985
AU $29,500
Now reduced
details
Northshore 33
32' 5"
9.87m
1983
AU $40,000
Now reduced
details
Jarkan Europa 10 (SOLD)

Sold

32' 6"
9.90m
1989
AU $55,000
Now reduced
details
Sparkman & Stephens 34
33' 2"
10.10m
2009
AU $189,000
details
Duncanson 35
35' 0"
10.67m
1972
AU $39,000
Huge price reduction
details
Duncanson 35 Including a Mooring in Rockingham
35' 3"
10.75m
1974
AU $45,000
Huge price reduction
details
Hans Christian 36 (SOLD)

Sold

36' 0"
10.98m
1981
AU $79,000
details
Titan 36
36' 1"
11.00m
1996
AU $89,000
Huge price reduction
details
Farr 37
36' 9"
11.20m
1986
AU $55,000
details
Bavaria 37 Cruiser
37'
11.27m
2007
AU $175,000
details
Wauquiez Chance 37
37' 0"
11.28m
1974
AU $75,000
Now reduced
details
Catalina 36 MK II
37' 9"
11.50m
2005
AU $151,000
Reduced
details
Beneteau First 40.7
39' 11"
12.17m
2002
AU $139,000
details
J Boats J/122 Racer Cruiser - International IRC Winner
40' 0"
12.20m
2008
AU $250,000
details
Adams 45 Steel Hull Cruiser

Sold

44' 6"
13.56m
1990
AU $130,000
Now reduced
details
Ulf Rogeburg 45 Only available until the end of OCTOBER
45'
13.71m
2016
AU $395,000
Now reduced
details
Farr 46
46' 3"
14.10m
1988
AU $239,000
details
Roberts Mauritius Ketch
46' 3"
14.10m
2003
AU $165,000
details
Beneteau 473
46' 5"
14.15m
2005
Euro €89,000
details
Buizen 48 Pilothouse
48' 3"
14.71m
2003
AU $620,000
details
Marten 49

New Listing

49' 3"
15.00m
2008
AU $620,000
details
Jeanneau Sun Odyssey 50 DS
50' 0"
15.25m
2009
AU $350,000
GST included
details
Bavaria 50 Cruiser
50' 6"
15.40m
2007
AU $395,000
details
Beneteau First 51, Four Spreader Cutter Rigged Sloop
51' 3"
15.63m
1986
AU $380,000
details
Lexcen 52
52' 0"
15.85m
1987
AU $130,000
details
Used Sail Multihulls
Feet
Metres
Year
Price
Privilege 39
39' 0"
11.89m
1992
US $149,000
details
Boat Accessories
Price
Yacht Rigging
AU $350
details
Galleymate 1100 BBQ
AU $899
details
Galleymate 1500 BBQ
AU $1,350
details
Galleymate 2000 BBQ
AU $1,750
details
Barbeque Slide Mounting Options BBQ
AU $130
Base price
details
Sizzler and Galleymate BBQ Accessories
AU $30
Base price
details
Barz Optics - Floaters
AU $80
details
Barz Optics - Heron Acetate Polarised
AU $60
details
Rocna Anchors - Prices start from $239
AU $239
details
The Sizzler BBQ Deluxe High Lid
AU $440
details
The Sizzler BBQ Deluxe Low Lid
AU $420
details
Barz Optics Wavefarer
AU $30
details
Edson 60" Stainless Steel Destroyer Wheel - 1/2 price
AU $800
details
Classic Breton Stripe Small ($100) and X-Large ($155)
AU $100
details
Barz Optics Heron X
AU $20
details
Barz Optics Straddie Reader
AU $75
details
AIRIS HARDTOP STUBBY 9 SUP - INFLATABLE!
AU $1,135
details
AIRIS HARDTOP SUV 11 SUP - INFLATABLE!
AU $1,330
details
AIRIS HARDTOP TOUR 12.5 SUP - INFLATABLE!
AU $1,590
details
Rocna Vulcan Anchors - Prices start from $289
AU $289
details