---
Todays

Featured Yachts & Boats For Sale
Explore

New Boat Showroom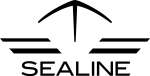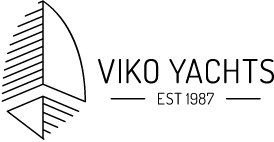 Yachts &

Boats for Sale Australia, New Zealand, Worldwide

YachtHub has the largest selection of new and used yachts in Australia & New Zealand - monohulls, catamarans, trimarans, trailer sailers, cruisers,

superyachts

and boat shares for sale. We also have a large selection of power boats,

new

and

used boats

for sale by

yacht brokers

and private sellers from across Australia and New Zealand. Boat listings are updated by the seller making YachtHub.com the up-to-date source of information for the boat buyer. With inventory info and lots of photos, YachtHub.com is the best referenced yacht and boat sales site on the net according to our viewers.
Wanting to sell a yacht or boat?
YACHT BROKERS + DEALERS advertising on YachtHub.com can opt for a data feed to their own website as well and have their yacht or boats for sale listed on two websites in one stroke. A monthly subscription to our service provides a powerful advertising tool at affordable rates. Read what we have to offer at
Dealers Info
.
PRIVATE SELLERS advertise their boat for sale on YachtHub.com. The DIY process to create your ad is real easy and the cost is $55 for 12 months for boats and accessories $7500 or over or FREE for boats and accessories under $7,500. With indepth description plus 6 photos you can access your account as often as you wish. Find more information at
Sell your Boat
.
Planning a charter holiday?
Browse our YACHT CHARTER listings to find the right boat at the location for your holiday on the water. Yacht charter boats are offered in all great cruising destinations around Australia. Our yacht charter listings provide detailed information about the vessel and a link to the yacht charter operator. Check out
Charter Sailboats
,
Charter Catamarans
,
Charter Power Boats
or
Charter House Boats
.

Boat Research
We understand that you can never get too much information when it comes to purchasing your next boat. To help you we have created two research areas:
Boat Reviews. We have a collection of over 150 boat reviews covering all types of boats. Reviews add to you knowledge base and help you to ask the right questions. Browse the collection and see what the professionals look for in a boat.
Boat Library. The Library is a collection of over 5,500 Boat Specifications built from new boat listings over the past 5 years. This is an ideal resource for checking the specifications of current used boats.
Interested in marine advertising space?
YachtHub.com offers limited ad space for marine related products and services. Please
contact us
for availability and ad packages. View rates at
Advertise
.
Have your say!
If you feel something is missing on our website or find that something isn't working for you, we'd love to hear from you. While we believe we've created a website that is easy to use and packed with relevant content, one can always do better and your
feedback
is a valuable pointer in the right direction for us.
Latest News & Events