NEW Nordhavn 71
---
Price
POA
Available to order
Use
Family, Leisure, Live Aboard
Nordhavn is ramping up its sales and service presence in Australasia with the addition of a new agent based in Sydney. Marley Cutbush will oversee Nordhavn Australasia's new Sydney branch office, providing additional resources to buyers in Australia, New Zealand and Asia as well as to current Nordhavn owners seeking sales and/or service assistance.

Cutbush, a lifelong sailor, has amassed nearly a decade of experience with Nordhavn. He was first indoctrinated into the brand as a delivery captain, ushering a Nordhavn 60 from Cabo san Lucas, Mexico to Sydney. During the four-month journey, Cutbush quickly learned to appreciate the design quality and capability of Nordhavns. Additional deliveries followed and eventually Cutbush was tapped by Nordhavn's US team to assist with sales transactions Down Under. In 2020, he supported the brand aboard the Nordhavn 120 My Aurora at the Miami Yacht Show and most recently on the Nordhavn 41 and 60 at the 2022 Fort Lauderdale International Boat Show.

Besides working with Nordhavn, Cutbush is managing director of Flagship International yacht brokerage house, which he founded in 2020. He is excited to add the Nordhavn brand to his firm's existing portfolio.

"After a close association with the Nordhavn brand and the PAE team for nearly a decade, I'm thrilled to be officially onboard, " Cutbush said. "I'm looking forward to able to share with current and future owners not only my passion for the yachts Nordhavn produce, but my experience and love for the incredible lifestyle Nordhavn ownership's brings. "

Cutbush will formally represent Nordhavn at the Sanctuary Cove Boat Show in Australia this May aboard a brand new N41!

The Nordhavn 71 is a brand new boat that will follow in the wake of the Nordhavn 80, providing her owners an elegant, modern, state-of-the-art passagemaking yacht. The N71 is a brand new hull, created especially for those who find themselves in the upper end of the mid-size range, who desire the esthetic of one of Nordhavn's larger yachts, but want the ability to manage without crew.

Indeed, with the first three hulls committed by former owners of Nordhavn 68 or Nordhavn 60 models, the N71 seems to be filling a void. Nordhavn co-owner and Chief of Design Jeff Leishman said the N71 is a modern response to the third generation Nordhavns that were built in the early 2000s. Styling, technology and creature comforts have all evolved since then. "It was time to provide that size category in our product line with a new alternative, " he said.

The Nordhavn 71 is available in two layouts: a three-stateroom layout with skylounge, or a layout that incorporates a fourth stateroom in place of the skylounge. While decidedly smaller than the 80, the N71 mimics her twin model configuration, sleek lines and advanced level of engineering. She was designed with Nordhavn's in-house Computational Fluid Dynamics program. As is the case with all long-range Nordhavns, she will have ocean-crossing capability and will be built to the strictest CE Certification standard for offshore use.

Like every new Nordhavn design, real world experience and customer feedback went into the creation of this new model. "We took everything we knew from the Nordhavn 68 and 76 models and applied the parts that were most successful into creating the N71," said Project Manager Justin Zumwalt. Zumwalt has spent the past 16 years overseeing the N64/68 and N72/76 projects, and was a natural choice to manage the 71.

Esthetics aside, the N71 benefits from more intuitive space planning, a stepped-up lighting schedule, a big dining room, spacious owners cabin and larger windows. She will also keep in step with newer Nordhavns being offered with a more complete spec, thus keeping costs and build time wrangled. This won't be a cookie-cutter boat by any means, however. The specification includes a credit for furniture so buyers can choose their own chairs, dining table, pillows and the like, resulting in a highly-individualized yacht.

She'll be constructed by the craftsmen at our Ta Shing yard in Taiwan, where the 68 and 76 are built. Tooling is currently being fabricated and the first hull is expected to begin construction in January of 2022. The lead time of hull #1 will be 18 months but Leishman anticipates production will streamline down to 15 months with subsequent models.

As a Proud Nordhavn Dealer Flagship Internatonal looks foward to hearing from you. Please check out out BIO here: https://nordhavn. Com/company/team/marley-cutbush/


Every care is taken when compiling this information however, we take no responsibility as to its accuracy. Prospective Purchasers should satisfy themselves as to the accuracy of this information by their own inspection, or engage a Marine Surveyor. While responsible care has been taken to provide this information, Flagship International Yacht Brokers Pty Ltd accepts no responsibility or liability if anyone relies upon it or for any loss, damage or claim suffered by any person.

For full specifications, pricing and delivery dates, please contact Flagship International.
---
---
Hull Material
Fibreglass/GRP
---
CONTACT DETAILS
Dealer
Flagship International Yacht Brokers

Address
594 New South Head Rd
Suite 1, Rose Bay Marina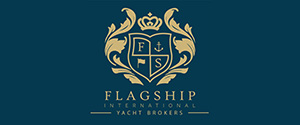 MORE BOATS FROM FLAGSHIP INTERNATIONAL YACHT BROKERS