Nordhavn 52
---
Use
Family, Cruising, Live Aboard
This is a rare opportunity to own a late model Nordhavn 52, currently the newest Nordhavn 52 on the brokerage market.
She is hull #76 of the series and is fully commissioned and loaded with options, marine electronics, tender, liferaft, EPIRB, fishing downrigger, custom canvas, internal and external window treatments, upgraded helm seats, diesel heat, air conditioning, extended boat deck, extended swim step, custom deck rails, watermaker, extra birth in guest stateroom, full width owners stateroom - the list is truly impressive.
MACHINERY AND ENGINE ROOM
Standard John Deere 6068AFM85 main engine (hrs 500)
Air Conditioning - (240v - 60Hz) Marine Air - reverse cycle with digital controls - 2X12,000 (VTD 12K) btu for salon, 1X16,000 (VTD 16K) btu for wheelhouse, 2X10,000 (VTD 10K) btu - total of 60,000 btus
Northernlights 12 kw generator (hrs 117)
Wing engine - Yanmar 3JH45 4 cylinder 40hp @ 3000rpm engine with separate 10 gallon day tank. 12v engine/alternator with an additional second 24v 75amp alternator for charging house bank. Gori prop and 2x Lifeline 4D batteries (hrs 13.8)
Side-Power 24v 13.5 hp bow thruster includes: model #SE210/250TC - 9.8´´ I. D. Tunnel, 2 x #SM896 joy stick control station, #SM897524 automatic main switch/fuse holder, 500 amp fuse
Side-Power 24v 13.5 HP stern thruster includes: model #SE210/250TC - 9.8´´ I. D. Tunnel and dual lever controls. Replace single jog lever with dual jog lever.
American Bow Thruster (TRAC) 220 stabilizing system. Keel cooled. Does not include fin winglets.
Engine room fire suppression with auto engine, generator and blower shutdowns and pull cable. Comes with alarm and engine shut down override switch (FD-900M).
Fire suppression system in lazarette. Pull cable and alarm (FD-600M).
Reverso oil change system - hard plumbed into the main engine, generator and wing engine
Reverso oil change pump and manifold to (4) ports (GP-704-24) so it can accommodate the main engine transmission
Lightning ground system with copper plate on hull - #2 wire to base of mast and Forespar wand
SSB ground plane to include dynaplate and 3´´ copper ribbon from dynaplate (using Guest #4018 dynaplate) over washer/dryer
Mathers controls in wheelhouse and flybridge
Aft cockpit control pod - Mathers control head, thruster jog lever and windlass control
Extra ports in fuel and oil manifolds (x2)
Vacuum gauges on all Racor filters (x2)
Racor pet cocks (drains at bases) for diesel Racors. Included for two main engine duplexes (4) 900s, (1) transfer 900 and (1) generator 500 - includes 12´´ hose attachment on each pet cock.
Enlarge fuel transfer filter to model # RACOR diesel fuel filter/water separator, Model 1000MA 1/2´´ line
Fuel system and fuel manifolds customized - changes as per the revised fuel system drawing N5276 DFS-02
(1) spare port and shut off valve to the main fuel supply reservoir and (1) to the fuel return manifold for future installation of a diesel heating system
Stainless steel workbench to above the main engine
Olympia OL-60 furnace. Includes an everhot water heater, engine heat exchanger loop and loop to the Torrid water heater. Includes step to cover heat exchanger.
PLUMBING
Salt water deck washdown bow and stern - including spigot, intake thruhull, strainer and Shurflow Problaster water pump
Fresh water wash down bow and stern - include spigot, intake thruhull, strainer and Shurflow Problaster water pump
Fresh water spigot added to stack base on the boat deck
Village Marine STW 600 Watermaker 220v - 60Hz with auto back flush
Scandvik cockpit shower h/c
"Y" valve added at galley sink
Upgrade water heater to 20 gal. Torrid in lieu of standard
Fuel transfer Orberdorfer pump model #N991-32-C82
ARG & BV series Groco thru hulls, interior strainers & exterior hull strainers
LIGHTING
Marinco Precision wireless controlled spotlight, 24 Volt, 100 W white SPL-24W with controls in wheelhouse and flybridge
LED interior and exterior lighting - navigation and boat deck lights plus engine room and lazarette
ELECTRICAL
Furuno FAR 2127BB 25kw
One (1) Ritchie compass FN-201 4.5´´ card
Additional two (2) 8D batteries to the house bank for a total of 8
Main engine to have two (2) 190amp 24vdc house alternators with smart regulators
50 amp and 30 amp "Smart Plug" shore power inlets
Charles IsoBoost 50amp 12kva transformer with 30amp inlet - Model # 9P-ISOBOOST50-C
Victron Skylla-i 24/100 (1+1) battery charger
Two (2) Victron Quattro 24/5000/120-100/100 120V inverter/chargers #QUA
.
Victron Color Control GX inverter control/monitor
Victron BMV-700 battery monitor
Blue Sea 7623 automatic charging relay for main engine start battery
12vdc outlet in the cockpit near or in the stbd locker in the transom, to power a Scotty down rigger and pot puller
24vdc-12vdc 70 amp DC converter for the Scotty downrigger
Four (4) 24vdc black Sirocco cabin fans model # 807CA24BBX. One (1) in each cabin, one (1) in the galley, one (1) in the pilothouse port side
Two (2) 120vac electrical outlets in the pilothouse - one (1) located on the stbd side of the settee up high and the second on the side of the bookshelf
One (1) exterior 120vac outlet on the boat deck high above the water spigot on the stack
One (1) exterior 120vac outlet in the cockpit, located just below the vent louver. Exterior outlets to be located on a separate breaker.
DC converter model #ORI
12v outlet in pilothouse
INTERIOR NOTES
Ultraleather upholstery throughout - 'Silver Pearl' #291-5668
Hinged deadlights
Smoke and CO monitors
Oceanair hatch screens installed on the three (3) hatches
Teak/spruce floors in galley and heads
GALLEY
Standard galley equipment
GE 18´´ Profile hidden control panel dishwasher (PDW1860NSS)
Galley countertop - PAE granite #36
Sliding locker door above stove in galley (three doors plus spice rack)
Raised section galley counter top aft of sink
Seagull filter X-1F 1V at galley sink with spigot
SALON
Starburst pattern on salon table
TV lift into the forward part of the stbd. Side salon settee
MASTER STATEROOM
Door to engine room - teak veneer covered
MASTER/GUEST HEAD
Countertops - PAE granite #36
PILOT HOUSE
Bunk behind pilothouse settee covered with Ultraleather - Silver Pearl #291-5668
Bulkhead mount destroyer wheel in lieu of angled wheel at the pilothouse and flybridge
Stidd 500N-2×2 Low back " Slimline" Admiral helm chair, Med. Pedestal, 'Ultraleather' #291- 5763 'Charcoal' upholstery, powder coated hardware
Piano hinge to the pilothouse overhead dash panels - to hinge down for service if needed
Black Majilite in overhead fwd in lieu of standard
Dash modifications for the radar control on the port side monitor dash
EXTERIOR/DECK HARDWARE
Rocna 70 galvanized anchor
Smart Plug 50a 125/250v 50´ shore power cord
Spurs line cutter on main prop shaft
Bow tow eye ring - 12´´ above water line
Chain stopper for 3/8´´ chain
Fixed S. S. Framed bimini top on flybridge
Flopper stopper system - installed on the port side. Includes pole, rigging and custom plate
N52 swim step extension - FRP
N52 boat deck extension - FRP
The aft exterior boat deck rail design - seven (7) removable rails
400´- 3/8´´ Grade 70 galvanized high test chain
Epoxy barrier coat applied to the hull
Two (2) Hella marine LED deck lights Seahawk XL to light up the boat deck
Swim ladder design upgraded to be the same as the Nordhavn 60s swim ladder
Reboarding ladder under swim platform - stbd side
Standard davit
HANDRAILS
Handrail overhead at stairs from Portuguese bridge to lower deck
18´´ hand rail on overhead down stairs from pilothouse to salon - placed 3´´ up from salon overhead height
Stbd side from boarding door forward and curved up rise in bulwarks - from boarding door to 18´´ short of teak cap rail on aft deck
Curved SS handrail to caprail - above sheerbreak, adjacent to steps from pilothouse to main deck walkway
'L' shaped hand rails on the port and stbd stern quarters
Handrail in cockpit, portside from teak caprail to port side salon wall
Handrail on Portuguese bridge from foredeck door to port side of railing
Handrail above standard Sub-Zero freezer in stairway leading from pilothouse to cabins
Handrail overhead at end of stairway leading from pilothouse to cabins
ELECTRONICS
Updated Electronics:
New (2021) Dual Furuno TZ Touch 3 2X 19" MFD's
New (2021) Single Furuno TZ Touch 3 12" MFD (Flybridge)
New (2021) Furuno NXT DRS12 ANXT/4 25 watt Doppler Radar
New WxWORX Sirrus XM Weather Receiver for satellite marine weather
New (2021) Nobletec TimeZero Navigator Professional on Windows 10 Dell Laptop integrated to Furuno autopilot system
Updated Data and Satellite Comms:
New (2021) KVH UHD-7 (Latest Generation) Satellite HD-TV Receiver
New (2021) KVH SAT TV Receiver with remote RF control
New (2021) KVH V3-HTS Mini-V-Sat Satellite Data & Phone Terminal & COMMS Box
Updated Entertainment System
New Fusion Apollo RA-770 AM-FM, Sirrus XM Satellite Radio with Bluetooth connectivity
New Monitor Audio premium speaker system with subwoofer system (music to fly bridge, pilot house, salon and rear deck)
New Direct TV Receiver
Apple TV
New Samsung 32" Q50R 4K UHD TV
Current Electronics
Furuno DRS 25A 25KW radar sensor
Furuno power supply NavNet 3D
Furuno 6´ open array antenna
Flir RJ45
Logitech wireless track ball M570 (2)
Furuno FA AIS transponder with display
Furuno satellite compass model SC50
Furuno Navpilot 700 autopilot system (2)
Furuno 1KW 20/200 KHZ broadband
Icom M506 DSC VHF marine radio with rear MIC NMEA2000 (2)
Icom HM195 command MIC IV (black)
Simrad loud speaker horn
Jeppesen map media chart, US west coast, Canada, Mexico, Hawaii
Fusion UD750 color display marine stereo with bluetooth
Fusion F65W signature series speaker, 6.5´´ classic white
Subwoofer with built-in AMP
Flir M-324XP 320 x 240 pixel single payload camera
GOST mini ball camera (1)
Ghost mini ball camera with reverse image
Furuno GP33 GPS
Echopilot FLS 3D with two transducers
Furuno RD 33 digital repeater, NMEA 0183 and 2000 compatible
B & G Triton wind sensor pack
X-Traverse Navionics charts
DECK AREA
Downrigger 12V port
Downrigger
Scotty
Salon shades
EXTERIOR
Campbell anchor shackles
Sea Wolf canvas
LeBroc flybridge chairs (2)
EPIRB and lift raft
Tender chocks for boat deck
AB 12 ALX tender with Yamaha F30 hp
UPDATES:
Exterior paint new 2020
Siren marine remote monitoring new 2020
Bauer JuniorII dive compressor new 2020
Agient wifi and cellular antenna new 2020 Wheelhouse program
EXCLUSIONS (complete list available upon request)
Tools
Ditch bag
Marine safety and life jackets
First aid kits
Deck table and chairs
Scuba gear
Fishing rods and tackle
Books
Every care is taken when compiling this information however, we take no responsibility as to its accuracy. Prospective Purchasers should satisfy themselves as to the accuracy of this information by their own inspection, or engage a Marine Surveyor. While responsible care has been taken to provide this information, Flagship International Yacht Brokers Pty Ltd accepts no responsibility or liability if anyone relies upon it or for any loss, damage or claim suffered by any person
---
---
Region
North America and Caribbean
Hull Material
Fibreglass/GRP
---
CONTACT DETAILS
Dealer
Flagship International Yacht Brokers
Marley Cutbush
Address
594 New South Head Rd
Suite 1, Rose Bay Marina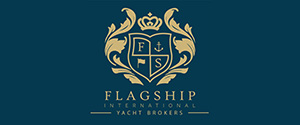 MORE BOATS FROM FLAGSHIP INTERNATIONAL YACHT BROKERS