Northshore 650 Offshore WITH A 2012 YAMAHA 225HP V6! WOW !
---
Use
Family, Leisure, Off-shore Fishing
GILL MARINE 56 KING EDWARD RD Osborne Park WA
The boat is a real eye-opener. Northshore boats alwasy stand out for there performence in the rough stuff and
there day to day easyness to live and boat with..

At 6.5 metres it is not exactly small, but with a "225hp yamaha 4 stroke 2012" hanging off the back this is one serious package!

CONSTRUCTION, LAYOUT
This boat is built strong. The hull is a lay- up of triaxial and double-bias glass, with isotphthalic resin and gelcoat used throughout. No shortcuts have been taken here with the keel being 18mm thick, chines 14mm, panels 9mm and all topsides 7mm.

These West Australian boats are built to that State's survey requirements and have a seven-year hull warranty. The floor is 30mm foam core with no ply used at all. With built-in buoyancy, these vessels are very stable at rest, even with two people on one side in a sloppy sea, as I was to find out later.

Once aboard, I was amazed at the cockpit room. There was easily enough room for four people to fish comfortably and there would be no problems with having six or seven people aboard for skiing or just cruising.

For the family, this boat would be great for cruising or skiing and is an extremely stable and safe platform.

- ALL OF OUR BOATS ADVERTISED SIT INDOORS IN OUR SHOWROOM
LOCATED ON OSBORNE PARK 10MINS FROM CBD, WHY LEAVE YOUR BOAT
ANYWHERE ELSE?

- FINANCE OPTIONS AVAILABLE AND TRADE INS WELCOME
---
---
Beam
VERY BEAMY AND STABLE AT REST
Gill Marine 56 King Edward Rd Osborne Park Wa
Hull Material
Fibreglass/GRP
Decks Material
NON SLIP DECK, EASY CLEANING
Engine
Well maintained ready for next fishing adventure
Fuel Type
PETROL 91oct OR BETTER 4 STROKE
Engine Hours
250 HOURS TBC WITH DIAGNOSTIC REPORT
Engine Hours (2nd Engine)
Na
Fuel Consumption
VERY ECONOMICAL
Cruise Speed
20-30 ALL DAY LONG
Propulsion
STAINLESS PROP
Covers
Folding bimini great for towing and storage
Accommodation
Massive front cabin for over night-ers or storage
Ground Tackle
Electric anchor winch
Electronics / Navigation
12' simrad with 1kw transducer $$$
Deck Gear
Electric anchor winch
rocket launchers
stainless prop
12' simrad with 1kw transducer $$
2 x rear boarding platforms
huge gunnel storage
2 x captain chairs
rear transom seat
flushing toilet
huge under floor kill well
deck wash
bait board
removable deck table


and heaps more....
Trailer
Dual axle east launch and retrieve
Trailer Make/Model
CUSTOM
Remarks
Disclaimer for Gill Marine Brokerage - Selling and Advertising Boats:
The following disclaimer outlines the terms and conditions governing the use of Gill Marine Brokerage's services for selling and advertising boats. By engaging with our brokerage and utilizing our platforms, you acknowledge and agree to the following:
1. Boat Listings Accuracy: Gill Marine Brokerage strives to provide accurate and up-to-date information about the boats listed for sale. However, we cannot guarantee the accuracy, completeness, or reliability of the information provided by boat owners and other third parties. It is essential for potential buyers to conduct their due diligence and inspection before making any purchase decisions.
2. Third-Party Responsibility: Gill Marine Brokerage acts as an intermediary and is not the owner of the boats listed for sale. We do not endorse, warrant, or guarantee the condition, quality, or legality of any boat or its title. All negotiations, transactions, and agreements are solely between the buyer and the seller, and Gill Marine Brokerage shall not be held liable for any disputes or claims arising from these transactions.
3. Boat Inspections: It is strongly advised that buyers conduct thorough inspections and surveys of any boat they intend to purchase. Gill Marine Brokerage does not conduct boat inspections and cannot be held responsible for any issues discovered after the sale.
4. Representation of Boats: The images, descriptions, and specifications provided in boat listings are for informational purposes only. These representations may not fully capture the current condition of the boat or its equipment. Buyers should rely on their independent assessment and judgment.
5. Pricing and Availability: Gill Marine Brokerage strives to ensure that boat pricing and availability are accurate. However, boat prices and availability are subject to change without notice. We encourage buyers to verify the pricing and availability with the seller before proceeding with any transaction.
6. Advertisements: The advertisements and promotional material on our website and other platforms are for general information purposes only. Gill Marine Brokerage does not endorse or guarantee the accuracy of the information provided in these advertisements or any linked websites.
7. Brokers' Role: Gill Marine Brokerage may employ brokers to facilitate boat sales. These brokers act as agents for the seller, and while they strive to provide accurate information, they do not make any warranties or representations about the boats being sold.
8. Legal Compliance: Gill Marine Brokerage endeavors to comply with all relevant laws and regulations governing boat sales and advertising. However, we cannot be held responsible for any inaccuracies or legal issues arising from the actions of boat owners, buyers, or third parties.
9. Limitation of Liability: In no event shall Gill Marine Brokerage be liable for any direct, indirect, incidental, special, or consequential damages arising from the use of our services, including but not limited to boat sales, advertisements, or any related activities.
By using Gill Marine Brokerage's services, you acknowledge that you have read, understood, and agreed to this disclaimer. It is essential to review this disclaimer periodically, as it may be updated without prior notice. For any questions or concerns, please contact our customer support team.
---
CONTACT DETAILS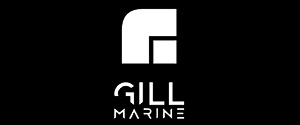 MORE BOATS FROM GILL MARINE