Stacer 525 Easy Rider Sports SUMMER IS COMING GRAG AN AFFORDABLE PACKAGE!
---
Use
Family, Leisure, Off-shore Fishing
GILL MARINE 56 KING EDWARD RD Osborne Park WA
Immerse Yourself in Adventure with the 2003 Stacer 525 Easy Rider Sports Bow Rider!

Are you ready to elevate your boating experience to new heights? Look no further than the remarkable 2003 Stacer 525 Easy Rider Sports Bow Rider. This sleek and versatile vessel combines exhilarating performance with spacious comfort, making it the perfect choice for both water sports enthusiasts and leisure cruisers alike.

Key Features:

Sleek Design: The Stacer 525 Easy Rider Sports Bow Rider boasts a timeless design that effortlessly blends style and functionality. With its modern lines, gleaming gel coat, and sporty graphics, this boat is sure to turn heads on any waterway.

Spacious Bow Rider Seating: Accommodate your family and friends in style. The generously sized bow rider seating area provides ample space for everyone to relax, enjoy the sun, and relish the wind in their hair.

Versatile Performance: Powered by a capable engine, the 525 Easy Rider effortlessly glides across the water, offering exhilarating performance for water skiing, wakeboarding, tubing, or simply cruising at your preferred pace.

Ample Storage: This vessel is designed with practicality in mind. With dedicated storage compartments throughout the boat, you can bring along all your gear, water toys, and essentials without compromising on space.

Integrated Swim Platform: The integrated swim platform at the stern makes water access easy and safe, whether you're swimming, diving, or getting back on the boat after water sports activities.

Comfortable Helm Station: The ergonomic helm station ensures that you're in complete control while enjoying a comfortable and commanding view of the water. The modern dashboard design places all essential controls and instruments at your fingertips.

Quality Construction: Stacer boats are renowned for their durability, and the 525 Easy Rider is no exception. Built with top-quality materials and craftsmanship, this boat is ready to withstand the test of time and provide years of enjoyment.

Don't Miss Out:

Seize the opportunity to own the 2003 Stacer 525 Easy Rider Sports Bow Rider and create unforgettable memories on the water. Whether you're seeking heart-pounding adventures or tranquil cruising, this boat has the versatility to fulfill your desires.

Contact us today to arrange a viewing and experience firsthand the thrill and comfort that this Stacer model has to offer. Your next aquatic adventure awaits!

- ALL OF OUR BOATS ADVERTISED SIT INDOORS IN OUR SHOWROOM
LOCATED ON OSBORNE PARK 10MINS FROM CBD, WHY LEAVE YOUR BOAT
ANYWHERE ELSE?

- FINANCE OPTIONS AVAILABLE AND TRADE INS WELCOME
---
---
Beam
VERY BEAMY AND STABLE AT REST
Gill Marine 56 King Edward Rd Osborne Park Wa
Decks Material
FULLY CARPETED DECK EASY CLEANING NON SLIP
Engine
MERCURY JUST SERVICED READY TO GO!
Horsepower
95 horse power
Fuel Type
PETROL 91oct OR BETTER 2 STROKE
Engine Hours
500 HOURS TBC WITH DIAGNOSTIC REPORT MECH INSPECTIONS MORE THEN WELCOME
Engine Hours (2nd Engine)
Na
Fuel Consumption
VERY ECONOMICAL
Cruise Speed
20-30 ALL DAY LONG
Propulsion
STAINLESS PROP
Covers
FOLDING BIMNI WITH ROCKET LAUNCHERS
Electronics / Navigation
LOWRANCE SOUNDER GPS COMBO
Deck Gear
Dual captain chairs
bait board
rod holders
drink holders
front bow rider cusions
easy access boarder ladder
rocket luanchers
radio
vhf
casting deck


and heaps more.....
Trailer
Single axle easy launch and retrieve mech braked
Trailer Make/Model
DUNBIER
Remarks
Disclaimer for Gill Marine Brokerage - Selling and Advertising Boats:
The following disclaimer outlines the terms and conditions governing the use of Gill Marine Brokerage's services for selling and advertising boats. By engaging with our brokerage and utilizing our platforms, you acknowledge and agree to the following:
1. Boat Listings Accuracy: Gill Marine Brokerage strives to provide accurate and up-to-date information about the boats listed for sale. However, we cannot guarantee the accuracy, completeness, or reliability of the information provided by boat owners and other third parties. It is essential for potential buyers to conduct their due diligence and inspection before making any purchase decisions.
2. Third-Party Responsibility: Gill Marine Brokerage acts as an intermediary and is not the owner of the boats listed for sale. We do not endorse, warrant, or guarantee the condition, quality, or legality of any boat or its title. All negotiations, transactions, and agreements are solely between the buyer and the seller, and Gill Marine Brokerage shall not be held liable for any disputes or claims arising from these transactions.
3. Boat Inspections: It is strongly advised that buyers conduct thorough inspections and surveys of any boat they intend to purchase. Gill Marine Brokerage does not conduct boat inspections and cannot be held responsible for any issues discovered after the sale.
4. Representation of Boats: The images, descriptions, and specifications provided in boat listings are for informational purposes only. These representations may not fully capture the current condition of the boat or its equipment. Buyers should rely on their independent assessment and judgment.
5. Pricing and Availability: Gill Marine Brokerage strives to ensure that boat pricing and availability are accurate. However, boat prices and availability are subject to change without notice. We encourage buyers to verify the pricing and availability with the seller before proceeding with any transaction.
6. Advertisements: The advertisements and promotional material on our website and other platforms are for general information purposes only. Gill Marine Brokerage does not endorse or guarantee the accuracy of the information provided in these advertisements or any linked websites.
7. Brokers' Role: Gill Marine Brokerage may employ brokers to facilitate boat sales. These brokers act as agents for the seller, and while they strive to provide accurate information, they do not make any warranties or representations about the boats being sold.
8. Legal Compliance: Gill Marine Brokerage endeavors to comply with all relevant laws and regulations governing boat sales and advertising. However, we cannot be held responsible for any inaccuracies or legal issues arising from the actions of boat owners, buyers, or third parties.
9. Limitation of Liability: In no event shall Gill Marine Brokerage be liable for any direct, indirect, incidental, special, or consequential damages arising from the use of our services, including but not limited to boat sales, advertisements, or any related activities.


By using Gill Marine Brokerage's services, you acknowledge that you have read, understood, and agreed to this disclaimer. It is essential to review this disclaimer periodically, as it may be updated without prior notice. For any questions or concerns, please contact our customer support team.
---
CONTACT DETAILS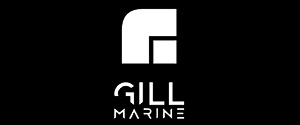 MORE BOATS FROM GILL MARINE