NEW Bali Catamarans 4.8 - New Model Available 2020
---
Price
POA
Additional costs may apply
Use
Family, Leisure, Cruising
07 5338 7104
0423 249 249

The BALI 4.8 Open Space brings together the best of the original characteristics that make up the DNA of BALI catamarans. In addition to the recognized innovations such as the rigid forward cockpit with lounge area and sunbathing area; the new platform linking the two sugarscoops with large bench seat and lockers; the large tilt-and-turn door and sliding windows; and a panoramic relaxation area on the coachroof, the BALI 4.8 offers, as does the 5.4, new access to the forward cockpit by an interior door and cabins by panels opening onto the aft cockpit, and a 6 cabin / 6 bathroom version unheard of on a 48 footer.
And as always, the safety and performance you expect from CATANA!
With a large living space which is totally flush, and opens or closes on demand in a few seconds, the interior of BALI 4.8 offers soft and clean lines drawn by Lasta Design Studio - an L-shaped galley, very well-equipped with a bar - Large American refrigerator - Saloon-dining area for 12 guests - Large chart table facing the sea. Setting new standards in comfort and liveability aboard a catamaran.
Designed for comfort and privacy, the cabins are warmly decorated with modern and refined materials and all have their own bathroom with shower and toilet. The rear or midships cabins have independent access through the aft cockpit.
The BALI 4.8 is the only catamaran in its class to be available in 6 cabins / 6 bathrooms.
Layouts available:
3 Cabin/ 3 Head (Owners version)
4 Cabin/ 4 Head
4 Cabin/ 4 Head (Owners version)
5 Cabin/ 5 Head
6 Cabin/ 6 Head
Full Specifications of the Bali 4.8 - 2019 are attached as PDF.
Please call us to individually Quote you on your Dream Yacht Bali Catamaran - Sail and Power.
Bali 4.0 new model Catspace Sail
Bali 4.0MY - new Catspace Powercat
Bali 4.1 new
Bali 4.3
Bali 4.3MY - Powercat
Bali 4.6 new model
Bali 4.8 new model
Bali 5.4 Winner 2019 Multihull of the Year
We Offer ex-factory pick up in La Rochelle, France or delivery to Australia.
You can visit the Bali range at the next International Boat Show.
Also, the new Bali 4.1 can be view and inspected at our base in Airlie Beach QYC.
To book a private exclusive inspection please call us prior to the show.
The other Option is to purchase a Bali Catamaran within one of our many programs Offered: Click on the link Dream Yacht Ownership Programs 2020. T&C'S apply.
Eg. Dream Easy Buy Back Program (Just one Programme of many to choose from).
1. Only 35% down payment at the beginning of the contract.
2. Up to 8 sailing weeks per year at any of the 60+ bases world wide on a similar vessel.
3. No financing to put in place.
4. Marina berth at zero cost for duration of contract.
5. Access to now 60+ bases Worldwide.
6. Zero Operating Expenses (insurance, berthing, maintenance).
7. At the end of the contract you can become the owner of the yacht (25% balloon additional payment). OWN the YACHT for total cost of 60%.
OR if you do not want to keep the boat (10% buyback option refund off your original 35% payment), a total cost of 25% for this programme.
Duration of the programme: 60 to 66 months.
For other Programmes, including the Guaranteed income paid monthly, up to 9% per annum, call us to discuss today. T&C's apply.
World Wide Boat Brokers are recreational and commercial yacht and boat brokers, specialising in Catamarans.
With extensive knowledge of both Sail and Powered Catamarans, the team at World Wide Boat Brokers understand the intricacies of a wide variety of vessels and are happy to assist in making the boat buying process as easy as possible.
---
07 5338 7104
0423 249 249
---
Vessel Name
New Vessel Model
Keel / Ballast
Mini keels
Designer
Olivier Poncin/Xavier Fay
Hull Material
Fibreglass/GRP
Engine
Option: 2 x 45hp or upgrade to 2 x 57hp
Propulsion
Optional: Folding 3 bladed
Genset
Optional: Onan 4kW or 11kW
Cabins
3 Cabin, 4 Cabin, 5 Cabin or 6 Cabin Layout available
Galley
L shaped starboard side
Safety Gear
Standard Safety Gear
Electronics / Navigation
Raymarine Compliment
Sail Inventory
Mainsail 81m2
Headsail 47m2
Optional Code 0: 90m2
Deck Gear
Electric Primary Winches
Remarks
Bali 5.4 Winner 2019 - Multihull of the Year
---
CONTACT DETAILS
Dealer
World Wide Boat Brokers

Telephone
07 5338 7104
0423 249 249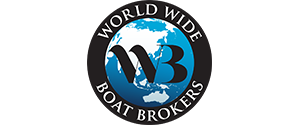 View all boats for sale by this dealer
MORE BOATS FROM WORLD WIDE BOAT BROKERS