NEW Ker 46 +
---
Shape and Concept:
The Ker 46+ is significantly lighter than the previous generation, but its powerful hull form ensures excellent upwind and reaching performance. The hull shape is the product of an extensive formal optimisation involving a large volumes of RANS CFD data, leveraged through use of Neural Networks and proprietary optimisation techniques. The optimisation process for the 46+ benefits from real data and feedback from our recent projects.

Structure:
Taking the structural optimisation to levels rarely seen outside of Americas Cup, the final lamination is the product of structural weight v stiffness optimisation, and the deflection of the shape under sailing loads is taken into account in the definition of the moulded shape. Construction is from pre-preg Carbon and carefully selected foams throughout; a large weight saving from the build method used on the infused Ker46 design.
The keel and mast support structure follows our tried and tested approach, built in the autoclave on machined aluminium moulds for reliability and accuracy.

Appendages:
An extensive keel shape optimisation has been carried out, achieving very significant section drag gains downwind without compromising upwind gains. These downwind gains have been used to increase the fin area, making the design easier to sail to its potential in variable conditions.
During recent years we have evolved our approach to keel fin structures, retaining our extremely cautious approach while taking advantage of extensive FEA structural optimisation and IRC's new freedom of keel fin material and processing selection to save considerable weight.
The rudder design uses an optimal blend of high modulus, intermediate modulus and standard modulus carbon fibre types to maximise its strength and stiffness within its design constraints, and is solid carbon right through its thickness in way of the critical lower bearing position.

Rig:
The rig aspect ratio is reduced compared to the previous 46, partly due to better sail depowering behaviour, reduced rig weight and better treatment by ORCi's aero model. The bowsprit length has increased significantly and the bowsprit design has been optimised for weight, stiffness, windage and reliability of installation.

Deck layout:
The 'coachroof' shape of the previous Ker 46 is retained, with its optimal jib sheeting arrangement on the apex of a long coachroof, however the jib tracks have been extended inboard to allow tighter sheeting angles. This arrangement allows for a more practical interior space for venturing offshore than the fully 'flat deck' arrangement that has become fashionable for inshore racing, but does so while actually saving weight through the incorporation of natural deck stiffeners into its shaping.

_____________________________________________________________________________________________________________________________

Race Yachts are specialists in all performance yachts, whether it's a 100 foot super maxi or a Farr 30 they deal with it. With extensive experience in Boat Building, Professional Sailing and Sales & Marketing the team at Race Yachts are well equipped to get the job done right.
Connecting Buyers and Sellers in a worldwide market.
---
---
Keel / Ballast
Fabricated high tensile keel fin with CNC milled lead bulb
Designer
Ker Yacht Design
Hull Material
Carbon Fibre
Decks Material
Composite carbon fibre
---
CONTACT DETAILS
Address
Head Office - Peregian Beach QLD 4573 Australia
Sydney - Edgecliff NSW 2027 Australia
City / Suburb
Sunshine Coast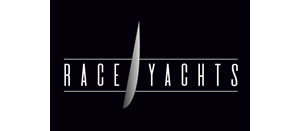 MORE BOATS FROM RACE YACHTS