JOIN US AT THE BENETEAU GRAN TURISMO OPEN DAY 24TH AND 25TH NOVEMBER 2023
---
Go Back to Newsfeed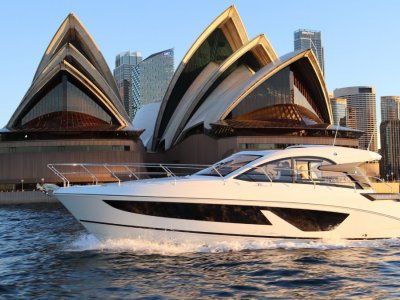 We'd love to see you at our Gran Turismo Open on D'albora Marina in Rushcutters Bay on November 24th and 25th between 10am and 4pm.
The Gran Turismo range of sports cruisers from BENETEAU offers the perfect combination of Italian design and flair and French build quality and functionality.
On display will be the Gran Turismo 41 and Gran Turismo 36 and we are also offering a limited number of opportunities for those who pre-book to participate in sea trials. We'll also have the Gran Turismo 32 close by on the marina to view and we'll have full details on the Gran Turismo 45.
Come on down or contact our team for more infromation.