R Marine Sydney - NSW Rozelle
---
Suite B
2 Maritime Court
Rozelle NSW 2039
AUSTRALIA

At R Marine Sydney, purchasing Australia's most
awarded brand of luxury cruiser comes with equally
winning service. In fact, we pride ourselves on the
fact that we've won many of Riviera's coveted
Australian Dealer of the Year Awards.

So what makes the R Marine Sydney experience
unique? Long before a Riviera arrives at our
marina, we arrive at the factory. Here, we carefully
inspect every Riviera destined for our customers,
ensuring the hull, mechanicals and interior are to
our standards and will ultimately surpass yours.


When the craft arrives in Sydney, another
exhaustive quality control check is undertaken. We
continually arrange future production positioning,
so that our customer's boats can be delivered as
quickly as possible. And we carry stock on hand.


To make Riviera ownership plain sailing, we can
handle all your servicing needs. We have four
dedicated vehicles on the road for parts and
technical support. Mechanical, shipwright and
detailing staff are also on hand, and our service
manager is always available.


The only difficult part is choosing between the
countless exciting Riviera models. We can help by
advising on the latest models, specifications and
options, and often add custom features for which
our dealership is well renowned.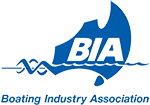 New Power Boats
Feet
Metres
Year
Price
Riviera 46 Sports Motor Yacht
52' 2"
15.90m
NEW
POA
details
Riviera 5400 Sport Yacht Platinum Edition
57' 3"
17.46m
NEW
POA
Available to order
details
Used Power Boats
Feet
Metres
Year
Price
Panga Longboat
24' 11"
7.60m
2023
AU $99,000
details
Brig Eagle 8
25' 11"
7.90m
2019
AU $169,000
details
Hydra Sports 3300VX
33' 6"
10.21m
2005
AU $245,000
details
Riviera 37 Open Flybridge
37' 11"
11.56m
2002
AU $360,000
details
Riviera 3600 Sport Yacht Series 11
38' 6"
11.73m
2009
AU $499,000
details
Riviera 4000 Offshore
40'
12.19m
1998
AU $260,000
details
Riviera M400 Sports Cruiser
40' 4"
12.30m
2007
AU $369,000
details
Riviera 41 Open Flybridge

New Listing

46' 0"
14.03m
2008
AU $615,000
details
Riviera M400 Sports Cruiser
46' 4"
14.11m
2007
AU $349,000
details
Riviera 40 Open Flybridge
46' 4"
14.11m
2003
AU $479,000
details
Riviera 445 SUV
47' 9"
14.56m
2018
AU $1,149,000
details
Cape 50
49' 10"
15.20m
2023
AU $1,785,000
details
Riviera 4800 Sport Yacht

Sold

50'
15.23m
2019
AU $1,235,000
details
Vicem Yachts 50

Sold

50' 2"
15.30m
2002
AU $870,000
details
Riviera 45 Open Flybridge
51' 3"
15.62m
2009
AU $699,000
details
Riviera 465 SUV
52' 2"
15.90m
2024
POA
details
Maritimo X54 Elandra
54' 8"
16.66m
2015
AU $1,690,000
details
Riviera 5400 Sport Yacht
57' 3"
17.46m
2019
AU $1,799,000
details
Riviera 57 Enclosed Flybridge

Sold

60' 8"
18.50m
2017
AU $2,399,000
details