d'Albora Marine - NSW Sydney
---
1B New Beach Road,
Darling Point
Sydney NSW 2027
AUSTRALIA


Part of Australia's leading marina services group,
D'Albora Marine provides specialist boat sales services
from ten locations spread throughout New South
Wales, Queensland and Victoria. Here to make your
boating lifestyle as enjoyable as possible, our
experienced team and comprehensive offering mean
we can assist with buying or selling as well as finance,
insurance, boat charter, marina berthing, dry storage
and shipyard services. Our locations are open 7 days
a week to assist with your requirements.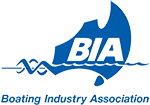 New Power Boats
Feet
Metres
Year
Price
Monterey M45
24' 0"
7.32m
NEW
AU $159,000
details
Used Sail Monohulls
Feet
Metres
Year
Price
Huon Custom
44'
13.41m
1929
POA
details
Used Sail Multihulls
Feet
Metres
Year
Price
Commercial Sailing 26 metre Catamaran
85' 4"
26.00m
1991
AU $1,900,000
details
Used Power Boats
Feet
Metres
Year
Price
Marshall Lord 25 Launch

Sold

25'
7.62m
2002
AU $89,000
details
Monterey M6
25'
7.62m
2022
AU $249,888
details
Monterey 258 SS
25'
7.62m
2022
AU $249,888
details
Sea Ray 270 SDX OB
27' 2"
8.28m
2019
AU $224,900
details
Chris Craft Launch 30 Heritage Edition
29' 6"
9.00m
2019
AU $329,000
details
Sea Ray 270 Sundancer
29' 10"
9.09m
2001
AU $59,900
details
Sunrunner 3300
32' 8"
9.96m
2005
AU $109,000
details
Sunrunner 3700LE Hard Top
36' 11"
11.25m
2008
AU $219,000
details
Riviera M400 Sports Cruiser
40' 4"
12.30m
2005
AU $389,000
Negotiable
details
Jeanneau NC 14
45' 8"
13.93m
2017
AU $759,000
details
Maritimo M45 2013 Model
48' 7"
14.80m
2013
AU $925,000
details
Riviera 4800 Sport Yacht 2018
50'
15.23m
2017
AU $1,395,000
Or nearest offer
details
Clipper Cordova 52 2011 Model
52' 6"
16.00m
2011
AU $849,000
Ono
details
Princess 61 Flybridge
61' 6"
18.75m
2007
AU $995,000
details
Lightning 26m Catamaran
85' 4"
26.00m
2001
AU $2,750,000
Or nearest offer
details
Used Commercial
Feet
Metres
Year
Price
Lightning 26m Catamaran
85' 4"
26.00m
2001
AU $2,750,000
Or nearest offer
details
Commercial Sailing 26 metre Catamaran
85' 4"
26.00m
1991
AU $1,900,000
details
Berthing
Feet
Metres
Price
Double Bay Marina | 18m Berth
59' 1"
18.00m
POA
details