Tweed Coast Marine - NSW Tweed Heads South
---
32 Machinery Drive
Tweed Heads South NSW 2486
AUSTRALIA

Tweed Coast Marine is a family owned and operated business who value putting boating enthusiasts and first time boats on the water with minimal hassle. Established in 1996 from humble beginnings Tweed Coast Marine over the years has expanded to a Huge under cover site and is now one of the largest and better stocked dealerships in south east Queensland.Positioned within 1 KM of the Tweed River system we are also within easy reach of the Broadwater and Moreton Bay to the north and various Northern NSW rivers systems to the south such as the Richmond and Clarence Rivers.

We stock new boats 10ft to 37ft and various quality second hand packages. Tweed Coast Marine have new
vessels in stock now from leading manufactures of Quintrex aluminium boats, Misty Harbor party pontoon boats.


We have a fully equipped workshop with factory trained Mercury technicians which caters for all brands of outboards and Mercruiser engines. We also have a mobile service vehicle that can come to your door to carry out a large variety of maintenance and detailed services to your vessel.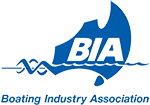 | New Power Boats | Feet | Metres | Year | Price | |
| --- | --- | --- | --- | --- | --- |
| Quintrex 420 Renegade SC | 13' 9" | 4.20m | NEW | AU $28,500 | details |
| Quintrex 420 Busta | 13' 9" | 4.20m | NEW | AU $18,250 | details |
| Quintrex 420 Renegade TS | 13' 9" | 4.20m | NEW | AU $23,390 | details |
| Quintrex 430 Top Ender | 14' 1" | 4.30m | NEW | AU $35,660 | details |
| Quintrex 430 Fishabout | 14' 1" | 4.30m | NEW | POA | details |
| Quintrex 460 Renegade Side Console | 15' 1" | 4.60m | NEW | AU $39,945 | details |
| Quintrex 460 Renegade Side Console | 15' 1" | 4.60m | NEW | AU $39,945 | details |
| Quintrex 481 Cruiseabout | 15' 9" | 4.81m | NEW | AU $46,655 | details |
| Quintrex 520 Ocean Spirit | 17' 1" | 5.20m | NEW | AU $49,990 | details |
| Quintrex 520 Cruiseabout | 17' 1" | 5.20m | NEW | AU $54,825 | details |
| Quintrex 520 Cruiseabout | 17' 1" | 5.20m | NEW | AU $59,990 | details |
| Quintrex 520 Top Ender | 17' 1" | 5.20m | NEW | AU $54,980 | details |
| Quintrex 530 Freestyler | 17' 5" | 5.30m | NEW | AU $74,990 | details |
| Quintrex 550 Freestyler | 18' 1" | 5.50m | NEW | AU $77,880 | details |
| Quintrex 590 Freestyler | 19' 4" | 5.90m | NEW | AU $87,785 | details |
| Quintrex 610 Trident | 20' 0" | 6.10m | NEW | AU $81,665 | details |
| New Dinghies / Inflatables | Feet | Metres | Year | Price | |
| Quintrex 300 Wanderer | 9' 10" | 3.00m | NEW | AU $1,710 | details |
| Quintrex 310 Dart | 10' 2" | 3.10m | NEW | AU $2,365 | details |
| Quintrex 320 Wanderer | 10' 6" | 3.20m | NEW | AU $2,010 | details |
| Quintrex F350 Outback | 11' 6" | 3.50m | NEW | AU $3,190 | details |
| Quintrex 350 Explorer | 11' 6" | 3.50m | NEW | AU $3,055 | details |
| Quintrex 360 Wanderer | 11' 10" | 3.60m | NEW | AU $2,380 | details |
| Quintrex 370 Explorer | 12' 2" | 3.70m | NEW | AU $3,380 | details |
| Quintrex 370 Dart | 12' 2" | 3.70m | NEW | AU $3,210 | details |
| Quintrex F370 Outback Explorer | 12' 2" | 3.70m | NEW | AU $3,555 | details |
| Quintrex 390 Explorer | 12' 10" | 3.90m | NEW | AU $3,565 | details |
| Quintrex F390 Outback Explorer | 12' 10" | 3.90m | NEW | AU $3,920 | details |
| Quintrex 400 Dart | 13' 1" | 4.00m | NEW | AU $4,130 | details |
| Quintrex 460 Renegade Side Console | 15' 1" | 4.60m | NEW | AU $39,945 | details |