Saltwater Solutions - QLD Cairns
---
PO Box 14
Cairns QLD 4891
AUSTRALIA


Robert Pender has been in the industry for nearly 20 years operating commercial fishing vessels in the Gulf
of Carpentaria, and now helping people find them or sell them, all over Australia and further. Commercial fishing
vessels can easily transition into the private sector. Usually, they have excellent range and plenty of room. Take a look at what's on offer and get in touch to let us know what you are looking for.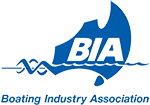 Used Power Boats
Feet
Metres
Year
Price
4.7m Col Hussey Unique
15' 5"
4.70m
2007
AU $16,000
Excluding Duty/GST
details
Stacer 489 Seahorse crabbing outfit
16' 1"
4.90m
2006
AU $22,500
details
Shallow draft Gulf Barra boat
29' 6"
9.00m
1975
AU $18,000
Excluding Duty/GST
details
Steel live trout boat and trout dory
29' 10"
9.10m
1980
AU $40,000
Negotiable
details
Spanish mackerel boat Carol Ann
32' 4"
9.85m
1980
AU $80,000
Excluding Duty/GST
details
Rex Norton Fibreglass Ex Cray Dive boat
45' 3"
13.80m
1980
AU $145,000
Excluding Duty/GST
details
F. V. Iona: live trout fishing vessel
45' 4"
13.82m
1994
AU $195,000
Plus GST if applicable
details
Steel commercial FV Seeker II
47'
14.32m
1986
AU $310,000
Plus GST if applicable
details
Kellercraft Converted X trawler/training vessel.
49' 1"
14.96m
1974
AU $270,000
details
Used Commercial
Feet
Metres
Year
Price
4.7m Col Hussey Unique
15' 5"
4.70m
2007
AU $16,000
Excluding Duty/GST
details
Stacer 489 Seahorse crabbing outfit
16' 1"
4.90m
2006
AU $22,500
details
Spanish Mackerel dory
17' 1"
5.20m
2000
AU $25,000
Plus GST if applicable
details
Aluminium Shallow Draft Commercial Net Reel Boat
21'
6.40m
2010
AU $80,000
Plus GST if applicable
details
McLay 7.49 Commercial Plate Boat
24' 7"
7.49m
2016
AU $120,000
Plus GST if applicable
details
Bruce Harris Custom Commercial Line Fishing Boat
26' 0"
7.93m
2000

Expressions of interest
details
Shallow draft Gulf Barra boat
29' 6"
9.00m
1975
AU $18,000
Excluding Duty/GST
details
Steel live trout boat and trout dory
29' 10"
9.10m
1980
AU $40,000
Negotiable
details
30" barge
30'
9.14m
2000
AU $45,000
Excluding Duty/GST
details
Spanish mackerel boat Carol Ann
32' 4"
9.85m
1980
AU $80,000
Excluding Duty/GST
details
Custom Rod Laco Commercial Line Fishing Boat
32' 6"
9.90m
1985
AU $75,000
Plus GST if applicable
details
Commercial boat trailer
32' 10"
10.00m
2000
AU $12,000
Excluding Duty/GST
details
Custom Live Trout Boat
39' 0"
11.89m
1986
AU $85,000
details
Sharpie Beautifully maintained timber vessel
39' 8"
12.10m
1993
AU $125,000
Plus Duty/GST if applicable
details
Sharpie Timber Trawler
41' 0"
12.50m
1964
AU $120,000
details
Custom 3B 12.8M line primary 4 dories
42'
12.80m
1995
AU $65,000
Excluding Duty/GST
details
Pegasus
44' 3"
13.49m
1985
AU $300,000
Excluding Duty/GST
details
Rex Norton Fibreglass Ex Cray Dive boat
45' 3"
13.80m
1980
AU $145,000
Excluding Duty/GST
details
F. V. Iona: live trout fishing vessel
45' 4"
13.82m
1994
AU $195,000
Plus GST if applicable
details
Steel commercial FV Seeker II
47'
14.32m
1986
AU $310,000
Plus GST if applicable
details
Millkraft Commercial Fishing boat / licence / quota package
51' 2"
15.60m
1982
AU $270,000
Negotiable
details
17.58M Steel commercial fishing vessel
57' 8"
17.58m
1979
AU $120,000
Make an offer
details
7 dory/ mother ship Live Trout operation.
60' 11"
18.56m
1980
AU $550,000
Excluding Duty/GST
details
Boat Accessories
Price
Qld Commercial fshing Licenses and and quota packages

Expressions of interest
details
C1 symbol wanted
POA
Or nearest offer
details
Queensland Commerfial Fishing licenses for sale and for lease
POA
details
Qld commercial fishing licenses to lease
AU $4,250
Excluding Duty/GST
details
N2, C1, SM, L1, L2, L3, L4, N3, L4, Trawl symbols for sale
POA
Plus GST if applicable
details
Coral trout quota. Mud Crab quota. Lease quota
POA
details
Marine Businesses
Feet
Metres
Location
Price
Seafood Van ready to go to work
0' 0"
0.00m
AU $68,000
Excluding Duty/GST
details
Croc & Crab Tours and Karumba Sand Island Sunset Cruises

New Listing

0' 0"
0.00m
AU $450,000
Including Duty/GST
details