Peter Hansen Yacht Brokers Raby Bay - QLD Cleveland
---
14-16 Masthead Drive
Cleveland QLD 4163
AUSTRALIA

Peter Hansen Yacht Brokers Raby Bay is located on the
waterfront at the Raby Bay Marina in the Brisbane area.
The experienced team of brokers bring a wealth of
business and boating experience to service both the
sellers and buyers of boats. The large range of boats
for sale listed includes sailing yachts, multihulls, power
boats and houseboats as well as marina berths.

The brokerage also offers assistance with surveys and
inspections, provides valuations, appraisals and marine
insurance.


Peter Hansen Yacht Brokers Raby Bay is the manager
of the Raby Bay Marina and the broker for marina
berths, and will provide information for berth sales and
investment enquiries.


POINT OF DIFFERENCE:

Marketing of used boats and marina berths

Valuations and appraisals

Club Marine Insurance Agent and Valuer

Marina management.


Contact Don Home, Principal 0405 937 108

Allan Mitchell Ph 0428 996 006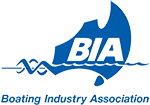 Used Sail Monohulls
Feet
Metres
Year
Price
Farr 25 Platu
25'
7.62m
2008
AU $40,000
details
Jeanneau Sun Odyssey 49i
49' 1"
14.96m
2008
AU $325,000
details
Beneteau First 50
50'
15.24m
2010
AU $475,000
details
Used Sail Multihulls
Feet
Metres
Year
Price
Lagoon 400
39' 3"
11.96m
2011
AU $649,000
details
Schionning Wilderness 1250X
44'
13.40m
2011
AU $425,000
details
Used Power Boats
Feet
Metres
Year
Price
Hankinson Tahoe 19 Mohogany Classic Runabout
19' 6"
5.94m
2013
AU $79,000
details
Savage 7500
24' 7"
7.50m
2000
AU $99,000
details
Gen X 7.5 Preditor
25'
7.62m
2022
AU $165,000
details
Sea Fox 256 Voyager
25' 9"
7.85m
2017
AU $199,000
details
Regal 2860 Window Express
29' 5"
8.97m
2009
AU $119,000
details
Mustang 3200 Sportscruiser
32'
9.75m
2003
AU $98,000
details
Mustang 3200 Sportscruiser
32'
9.75m
2006
AU $108,000
details
Sea Ray 340 Sundancer
34'
10.36m
1999
AU $137,000
details
Fairway 36 Flybridge Cruiser
36'
10.97m
1989
AU $169,000
details
Scimitar 1010
36' 5"
11.10m
2004
AU $535,000
details
Ozycat Ozycat 11.5 Sedan Power Catamaran
37' 9"
11.50m
2003
AU $449,000
details
Bavaria Sport 39 HT Highline
38' 3"
11.65m
2015
AU $550,000
details
Cooke Powercat 46
43' 5"
13.23m
1998
AU $475,000
details
Javelin 42 Luxury Sports Catamaran
46' 6"
14.17m
2011
AU $675,000
details
Riviera 43 Open Flybridge

New Listing

47' 5"
14.46m
2011
AU $825,000
details
Riviera 51 Enclosed Flybridge
58' 2"
17.73m
2008
AU $1,250,000
details
Watts and Wright 60ft Cruiser
60' 0"
18.29m
1940
AU $229,000
details
Riviera 56 Enclosed Flybridge
63' 4"
19.30m
2008
AU $1,250,000
details
Ocean Alexander 70E

New Listing

71' 6"
21.80m
2019
AU $4,490,000
details
Berthing
Feet
Metres
Price
RABY BAY MARINA - 12M MONO BERTH C09 FOR SALE
39' 4"
12.00m
AU $29,000
details
RABY BAY MARINA - 15M MONO BERTH B13 FOR SALE
49' 3"
15.00m
AU $50,000
details