Anchorline Yacht Brokers - QLD Coomera
---
Gold Coast City Marina
76-84 Waterway Drive
Coomera QLD 4209
AUSTRALIA

Anchorline Yacht Brokers Pty Ltd is owned and operated by the Fielding Family. Garth Fielding has over 40 years experience in the Marine Industry and was the proprietor of Broadwater Marine, a ships chandlery in Southport Queensland, from 1968 to 1999.

Anchorline Yacht Brokers began operating in 1975 and specialises in the sale of displacement and planning hull motor cruisers.


As the vessels we sell are moored in private residences and marinas, please call to organise an appointment if you would like to inspect any of the vessels we have listed for sale.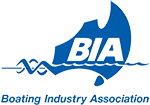 Used Power Boats
Feet
Metres
Year
Price
22' Timber Bay Cruiser
22' 0"
6.71m
1920
AU $59,000
details
Powercat 3100 Sportscruiser
31' 0"
9.45m
2010
AU $248,000
details
Bertram 31 Flybridge

Sold

31' 0"
9.45m
1987
POA
Now reduced
details
Caribbean 32 Open Sports Cruiser
32'
9.75m
2004
AU $228,000
Now reduced
details
Clem Masters 32' Sedan Cruiser
32'
9.75m
2022
AU $439,000
Now reduced
details
Seaway 33 Flybridge
33' 0"
10.06m
1998
AU $127,000
details
Marine Trader 34

New Listing

Under Offer

34'
10.36m
1976
AU $105,000
details
Fairway 36 Flybridge Cruiser

New Listing

36'
10.97m
1986
AU $139,000
details
Riviera 37 Flybridge

New Listing

Under Contract

37' 0"
11.28m
2008
AU $415,000
details
Riviera M400 Sports Cruiser

Sold

40'
12.19m
2009
POA
details
Maxum 4200 SCR

Sold

42'
12.80m
2003
POA
details
Riviera 45 Open Flybridge

Sold

45' 0"
13.72m
2010
POA
details
46' Ketch Rigged Motor Cruiser
46'
14.02m
1977
AU $280,000
Now reduced
details
Norman Wright & Sons 46' Birdgedeck Motor Cruiser
46'
14.02m
1949
AU $275,000
details
Roberts 46' Waverunner
46'
14.02m
1982
AU $275,000
details
Maritimo M48 Cruising Motor Yacht
48'
14.63m
2008
AU $885,000
details
Grand Banks 49 Eastbay HX
49' 0"
14.94m
2000
AU $599,000
Now reduced
details
Diesel Duck 46+2 Long Range Motor Cruiser
50'
15.24m
2017
AU $1,100,000
details
Southern Cross 53 Yachtfisher

Sold

53'
16.15m
1986
POA
details
Selene 55
55'
16.76m
2009
AU $1,425,000
details
Sea Ray 500 Sundancer
56' 0"
17.07m
1999
AU $319,000
Or nearest offer
details
John Pugh 60 Pilothouse Motor Cruiser
60' 0"
18.29m
1987
AU $950,000
details