Romana's Boat Brokerage - QLD Gold Coast
---
All Areas
Gold Coast QLD 4220
AUSTRALIA

At Romana's Boat Brokerage our main focus is reliable,
honest customer service to the vendors and buyers and
repeated servicing meaning our clients come back
when it comes to relisting a vessel or searching for a
vessel!

Let our expert team take the hassle out of selling your
boat. No upfront fees unless we sell your boat. Selling
a boat has never been easier! Have the confidence and
peace of mind with a professional boat broker like
ourselves. Get the best price for your boat.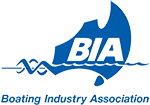 Used Sail Monohulls
Feet
Metres
Year
Price
Adams 31
31' 0"
9.45m
1989
AU $48,000
Now reduced
details
CL Yacht 36ft Sloop
36' 1"
11.00m
1977
AU $49,000
Huge price reduction
details
Broadwater Craft 56 Passage Maker Custom
56' 0"
17.07m
1985
AU $595,000
Or nearest offer
details
Ganley 62 Pilot House
62' 0"
18.90m
1998
AU $550,000
Or nearest offer
details
Used Power Boats
Feet
Metres
Year
Price
Noble 6.8 Super Vee Cuddy Deluxe
22' 6"
6.85m
2004
AU $74,000
Or nearest offer
details
Bertram 25 Sportsfisher
25'
7.62m
1985
AU $129,000
Huge price reduction
details
Pride Sunseeker
25'
7.62m
2019
AU $76,000
Huge price reduction
details
Karnic 2750 Bluewater
27' 0"
8.23m
2016
AU $220,000
Huge price reduction
details
Noosa Cat 3500 Sportscruiser
35' 0"
10.67m
1996
AU $280,000
Ono
details
Mustang 3500 Sportscruiser
36' 5"
11.11m
2006
AU $225,000
Or nearest offer
details
Four Winns Vista 348

Sold

37' 0"
11.28m
2006
AU $175,000
Or nearest offer
details
Les Steel Liveaboard
38' 9"
11.80m
2012
AU $225,000
Or nearest offer
details
Bruce Roberts Waverunner Bruce Roberts 42 ft Motor Cruiser
42'
12.80m
1978
AU $155,000
Or nearest offer
details
Randell 45 Flybridge Commercial Vessel
44' 4"
13.51m
1985
AU $235,000
Now reduced
details
Crowther Catamaran
59'
17.98m
1990
AU $850,000
Negotiable
details
Robertson and Caine Leopard 62
62' 0"
18.90m
2003
AU $1,300,000
details
Used House Boats
Feet
Metres
Year
Price
Les Steel Liveaboard
38' 9"
11.80m
2012
AU $225,000
Or nearest offer
details
Used Commercial
Feet
Metres
Year
Price
Mancraft 10.0 Commercial Vessel
32' 10"
10.00m
2019
AU $145,000
Huge price reduction
details
Randell 45 Flybridge Commercial Vessel
44' 4"
13.51m
1985
AU $235,000
Now reduced
details
Crowther Catamaran
59'
17.98m
1990
AU $850,000
Negotiable
details