Peter Hansen Yacht Brokers Mackay & Bundaberg - QLD Mackay Harbour
---
Mulherin Drive
Mackay Harbour QLD 4740
AUSTRALIA

With 37 years experience in the brokerage industry, Peter Hansen Yacht Brokers have a proven track record in sales and service.
Our brokerage is expanding rapidly and we are always looking for new listings. We take pride in our customer service which is second to none, providing up to date information, across three websites www.peterhansen.com.au , Boatpoint and Yachthub. Peter's sales staff are on hand 7 days a week, rain hail or shine to help you find the boat you are looking for, or alternatively, sell your boat. Peter Hansen Yacht Brokers also offer Marina berth sales, Club Marine Insurance, Marina Management and consulting services for all Marina related areas. Peter Hansen Real Estate offers all your real-estate needs, from residential housing, Luxury penthouse apartments to commercial leasing - check out our website www.peterhansen.com.au
Peter's sales office is located at the fantastic Mackay Marina Village, voted 2006 Marina of the Year, for all your enquires, please give us a call, send and email or just drop in.
POINT OF DIFFERENCE:
Marketing of used boats and marina berths
Waterfront Real Estate.
Contact Ben Anderson.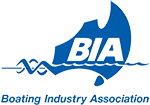 Used Sail Monohulls
Feet
Metres
Year
Price
Herreshoff 28
29' 7"
9.02m
1979
AU $29,000
details
Roberts 370 Pilot House Cutter
37' 5"
11.40m
1978
AU $59,000
Negotiable
details
Roberts 40 Spray
40' 0"
12.20m
1978
AU $19,000
details
Used Sail Multihulls
Feet
Metres
Year
Price
Atkinson 15 Catamaran
49' 3"
15.00m
2000
AU $399,000
details
Used Power Boats
Feet
Metres
Year
Price
Gentlemans Surf Boat Gentlemen's Surf Boat
26' 3"
8.00m
1970
AU $14,900
details
Bertram 35 Flybridge
35' 0"
10.67m
1989
AU $119,000
details
Fibreglass Fishing Vessel
39' 0"
11.89m
1984
AU $99,000
details
Carvel Motor Sailer
39' 4"
12.00m
1946
AU $49,000
details
Cougar Cat 12.5
41' 0"
12.50m
1986
AU $209,000
details
Seaquest 3600 Diesel
41' 8"
12.70m
2010
AU $290,000
details
Perry 44.5
44' 6"
13.56m
2008
AU $685,000
details
Brady 47
47' 0"
14.33m
1996
AU $354,000
details
Brady 47 Power Catamaran
47' 0"
14.33m
2000
AU $449,000
details
FIDDLER DESIGN 15M STEEL CRUISER
49'
14.93m
2006
AU $396,000
details
Fiddler Expedition Cruiser
55' 0"
16.77m
2009
AU $645,000
details
Timber Bridgedeck Cruiser
56'
17.06m
1969
AU $179,000
details
Hatteras 58 Yacht Fisherman
58' 2"
17.73m
1979
AU $249,000
details
Used Commercial
Feet
Metres
Year
Price
Fibreglass Fishing Vessel
39' 0"
11.89m
1984
AU $99,000
details
Line Fishing Vessel
64' 0"
19.51m
1980
AU $200,000
details
Berthing
Feet
Metres
Price
G10 - 13.5m Mono - Lease 2050
0' 0"
0.00m
AU $69,000
details
A04 - 12m Mono - Lease 2050
0' 0"
0.00m
AU $61,000
details
Z25 - 22m mono - Lease 2050
0' 0"
0.00m
AU $120,000
details
X05 - 15m Mono - Lease 2050
0' 0"
0.00m
AU $100,000
details
15m Mono - Lease till 2050
0' 0"
0.00m
AU $89,000
details
H13 - 12m Mono - Lease 2050
0' 0"
0.00m
AU $59,000
details
Z27 - 22m mono - Lease 2050
0' 0"
0.00m
AU $149,000
details
X38 - 13.5m Multi - Lease 2050
0' 0"
0.00m
AU $99,000
details
G16 13.5m Multihull - Lease 2050
0' 0"
0.00m
AU $97,000
details
G04 - 13.5m mono - Lease 2050
0' 0"
0.00m
POA
details
B36 - 15m Mono - Lease 2050
0' 0"
0.00m
AU $89,000
details
H03 - 12m mono - Lease 2050
0' 0"
0.00m
POA
details
J11 - 11m Mono Berth
36' 1"
10.99m
POA
details
Moor with Confidence and ease
36' 1"
11.00m
AU $95,000
Negotiable
details
J19 - 11m mono berth
36' 1"
11.00m
AU $79,000
details
Nice and Snug against the main walkway
36' 1"
11.00m
POA
details
J arm, love J arm.
36' 1"
11.00m
POA
details
Mackay Marina Berth H10
39' 4"
11.98m
POA
Now reduced
details
Handy Position
39' 4"
12.00m
POA
details
Cheap 12 metre multihull berth
39' 4"
12.00m
POA
details
T42 - Easy Berthing in any Breeze - Think of it as a marriage saver !!
39' 4"
12.00m
POA
details
Good central position
39' 4"
12.00m
POA
details
J14 - A logical place for your 40 footer
39' 4"
12.00m
POA
details
G22 -12.5m Multi-Hull Berth on T -Head
41' 0"
12.50m
AU $95,000
details
Multihull
44' 3"
13.50m
POA
details
X16 - berth no longer required
44' 3"
13.50m
POA
Huge price reduction
details
G10 - 13.5m Mono - Lease 2050
44' 3"
13.50m
AU $69,000
details
G19 13.5m multihull berth
44' 3"
13.50m
POA
details
Position, Position, Position!
49' 3"
15.00m
AU $105,000
details
F2 - Now this is CLOSE!
49' 3"
15.00m
POA
details
Tucked in nice and close, even afternoon shade!
49' 3"
15.00m
POA
Negotiable
details
15m Mono Hull Berth
49' 3"
15.01m
POA
details
B14 16metre Mono Hull
52' 6"
16.00m
POA
details
B08 - 16m Monohull Berth
52' 6"
16.00m
POA
details
Z08. Where the Rich and Famous moor.
55' 9"
17.00m
POA
Negotiable
details
Z17 - 17m mono - Lease 2050
55' 9"
17.00m
POA
details
Big Berth Bargain! Luxurious 9m wide on the newly constructed Z arm.
72' 2"
22.00m
AU $120,000
details