Peter Hansen Yacht Brokers North Queensland - QLD Mackay Harbour
---
Mulherin Drive
Mackay Harbour QLD 4740
AUSTRALIA


Established for over 40 years in the boat brokerage industry, Peter Hansen Yacht Brokers have a proven track record in sales and service.

Our brokerage is expanding rapidly and we are always looking for new listings.

Now servicing Airlie Beach, Townsville and Cairns.

We take pride in our customer service which is second to none, providing up to date information, and assisting
clients find their dream boat.

Our sales staff are on hand 7 days a week, rain hail or shine to help you find the boat you are looking for, or alternatively, sell your boat.

Peter Hansen Yacht Brokers also offer Marina berth sales, Club Marine Insurance, Marina Management and
consulting services for all Marina related areas.

Our head office sales office is located at the fantastic Mackay Marina Village.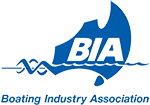 Used Sail Monohulls
Feet
Metres
Year
Price
Dufour Grand Large 365
35' 6"
10.81m
2010
AU $210,000
details
Hunter 356
35' 6"
10.82m
2003
AU $144,000
details
Van De Stadt Caribbean 40'
40'
12.19m
2006
AU $139,000
details
Hanse 411
40' 6"
12.35m
2005
AU $219,000
details
Roberts Mauritius
42' 8"
13.00m
1988
AU $75,000
details
Monte Carlo 43
43'
13.10m
1994
AU $160,000
details
Used Sail Multihulls
Feet
Metres
Year
Price
Fountaine Pajot Fidji 39
38' 9"
11.80m
1990
AU $249,900
details
Lagoon 420 The best 420 available on the market
42'
12.80m
2008
AU $810,000
details
Crowther Design 85 MK2
50'
15.24m
2004
AU $549,000
Or nearest offer
details
Used Power Boats
Feet
Metres
Year
Price
Halvorsen 16ft Mahogany Speed Boat
16' 0"
4.88m
1952
AU $29,000
details
Roberts 21 Longboat
21'
6.40m
1989
AU $44,000
details
Shark Cat 7.8m Cuddy Cabin
25' 7"
7.80m
1988
AU $49,000
details
Blue Seas 36

New Listing

36'
10.97m
1981
AU $120,000
details
Powercat 348 Flybridge
36' 1"
11.00m
1995
AU $165,000
Ono
details
Tradewinds 37 Flybridge
37' 1"
11.30m
1980
AU $165,000
details
Fibreglass Fishing Vessel
39' 0"
11.89m
1984
AU $99,000
details
Compu-craft 12.0 Power Catamaran
40'
12.19m
1996
AU $295,000
details
Riviera M370 Sports Cruiser
40' 5"
12.32m
2002
AU $190,000
Ono
details
Custom
44' 7"
13.60m
1967
AU $25,000
Make an offer
details
Perry 44.5 Power Catamaran Custom
44' 7"
13.60m
2008
AU $695,000
details
Ocean Trek 528
52' 0"
15.85m
1991
AU $329,000
details
Sharpie 16m Steel Cruiser
52' 6"
16.00m
1980
AU $250,000
details
Sea Stella 53 Expedition Pilot House
53' 2"
16.20m
2009
AU $849,000
details
LUXURY LONG-RANGE PASSAGEMAKER
59' 9"
18.20m
2009
AU $895,000
details
Used Commercial
Feet
Metres
Year
Price
Fibreglass Fishing Vessel
39' 0"
11.89m
1984
AU $99,000
details
Berthing
Feet
Metres
Price
J13 - 11m Mono
36' 1"
11.00m
POA
details
T37 - 12m Multi Hull Berth

New Listing

39' 4"
12.00m
AU $69,000
details
R15 - 12m Multi Hull Berth

New Listing

39' 4"
12.00m
POA
details
H26 - 12m Multi Hull Berth

New Listing

39' 4"
12.00m
AU $85,000
details
A07 - 12m Mono
39' 4"
12.00m
AU $65,000
details
J10 - 12m Mono
39' 4"
12.00m
POA
details
J14 - A logical place for your 40 footer
39' 4"
12.00m
POA
details
X44 - 13.5m Multihull
44' 3"
13.50m
AU $90,000
Hourly
details
G08 - 13.5m Mono
44' 3"
13.50m
POA
details
G16 13.5m Multihull - Lease 2050
44' 3"
13.50m
POA
details
G17 - 13.5m Multi Hull Berth

New Listing

44' 3"
13.50m
AU $90,000
details
G11 - 13.5m Mono Hull Berth

New Listing

44' 3"
13.50m
AU $65,000
details
B36 - 15m Mono - Lease 2050
49' 3"
15.00m
POA
details
F02 - 15m Mono
49' 3"
15.00m
POA
details
B34 - 15m Mono - Lease till 2050
49' 3"
15.00m
POA
details
Y24 - 15m Multihull Berth
49' 3"
15.00m
POA
details
F06 - 15m Monohull Berth
49' 3"
15.00m
POA
details
B40 - 15m Multi
49' 3"
15.00m
POA
details
X25 - 15m Mono Hull Berth
49' 3"
15.01m
POA
details
B08 - 16m Mono Berth
52' 6"
16.00m
POA
details
B24 - 16m Mono
52' 6"
16.00m
POA
details
Z03 - 17m Monohull Berth
55' 9"
17.00m
POA
details
B23 - Big Berth on B Arm
72' 2"
22.00m
AU $182,000
details
Z29 - 22m Long x 9.3m Wide
72' 2"
22.00m
POA
details