Gold Coast Boat Sales - QLD Runaway Bay, Gold Coast
---
Suite 14, Runaway Bay Marina
245-249 Bayview Street
Runaway Bay, Gold Coast QLD 4216
AUSTRALIA

Gold Coast Boat Sales are located at the Runaway
Bay Marina in Runaway Bay on the Gold Coast,
Queensland. The brokerage offers an extensive
range of flybridge cruisers, sports boats, coastal
cruisers and commercial vessels.

The brokerage was established has an
experienced team of brokers who boast extensive
commercial qualifications and many years of power
boating and sailing experience, Gold Coast Boat
Sales offers qualified service to vendors and
purchasers of boats alike.


POINT OF DIFFERENCE:

Marketing of used boats

Specialising in power boats.


Stuart Stephenson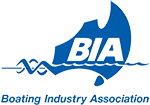 Used Power Boats
Feet
Metres
Year
Price
Tiger Marine Sportline 520

New Listing

17'
5.18m
2018
AU $46,000
details
Bayliner 185 Bowrider
18' 6"
5.64m
2007
AU $27,990
Now reduced
details
Stejcraft 580 Bahama Bow Rider
19' 0"
5.80m
2000
AU $23,990
details
Trophy 2206 DC Bowrider sports
23'
7.01m
2008
AU $74,990
Now reduced
details
Four Winns Horizon 220 Bowrider sports

New Listing

23' 1"
7.04m
2006
AU $69,900
details
Four Winns Funship 214 24' DECK BOAT BOWRIDER
23' 8"
7.22m
2005
AU $75,490
details
Sea Ray 220 Sundeck bowrider sports
24' 0"
7.32m
2006
AU $64,000
Now reduced
details
Seaking 750 Ultra Centre Cabin
24' 7"
7.50m
2020
AU $125,000
Now reduced
details
Parker 800 Weekend WANTED
25'
7.62m
2015
POA
Negotiable
details
Bayliner 2655 Widebody WANTED
26'
7.92m
2012
POA
Negotiable
details
Roberts Coastworker 8m Aluminium Cabin Cruiser
26' 3"
8.00m
2014
AU $99,000
Firm
details
Sea Ray 270 Sundeck
27' 3"
8.30m
2006
AU $79,000
details
Mustang 2800 SportsCruiser Series III

Sold

28'
8.53m
2003
AU $69,900
Ono
details
Bayliner 285 Sportscruiser
31' 6"
9.60m
2004
AU $69,900
details
Mustang 32 WANTED
32'
9.75m
2006
POA
Negotiable
details
Bayliner 285 Cruiser
32'
9.75m
2006
AU $75,000
details
Halvorsen 32 Island Gypsy Flybridge Cruiser
32'
9.75m
1984
AU $115,000
details
Sea Ray 335 Sundancer WANTED
33' 0"
10.06m
2012
POA
Negotiable
details
Sea Ray 335 Sundancer
34' 5"
10.50m
2007
AU $149,000
details
Four Winns V335 sport cruiser
35' 0"
10.67m
2009
AU $159,000
details
Four Winns Vista 335 Sport cruiser
35' 0"
10.67m
2009
AU $159,000
Reduced
details
Powercat 348 Flybridge
35' 0"
10.67m
1995
AU $159,000
Ono
details
Silverton 37 Motor Yacht
37' 0"
11.28m
1999
AU $129,000
Huge price reduction
details
Sunrunner 3700 WANTED
37' 0"
11.28m
2012
POA
Negotiable
details
Mustang 3200 Sportscruiser WANTED
37' 0"
11.28m
2005

Expressions of interest
details
Mustang 3800 Sportcruiser WANTED
39' 0"
11.89m
2002
POA
Negotiable
details
Aquarius 35 Flybridge Cruiser
39' 0"
11.89m
2003
AU $175,000
Now reduced
details
Powercat 4000 Flybridge cruiser
40'
12.19m
2010
AU $339,000
details
Sea Ray 425 Sundancer WANTED
42'
12.80m
2012
POA
Negotiable
details
Mustang 4200 Sportscruiser WANTED
42'
12.80m
2003

Expressions of interest
details
Riviera M430 Sports Cruiser WANTED
43' 0"
13.11m
2008
POA
Negotiable
details
Riviera 4400 Sport Yacht WANTED
44'
13.41m
2010
POA
Negotiable
details
Maxum 4100 Sports Cruiser
44'
13.41m
1999
AU $175,000
details
Bertram 45 Flybridge WANTED
45' 0"
13.72m
1999
POA
Negotiable
details
Riviera 47 Flybridge WANTED
48'
14.63m
2007
POA
Negotiable
details
Grand Mariner 58 Aft cabin motor-yacht
55' 1"
16.80m
1989
AU $295,000
Make an offer
details
Symbol 60 Pilothouse motoryacht

New Listing

60' 0"
18.29m
1988
AU $490,000
details
Boat Accessories
Price
ALUMINIUM TANDEM TRAILER

New Listing

AU $15,000
details