Sunshine Boat Sales - QLD Scarborough
---
Newport Marina
158 Griffith Road
Scarborough QLD 4020
AUSTRALIA

Sunshine Boat Sales is owned and operated by Brett Jenkins. The brokerage offers sail and power boats for sale ranging from family runabouts to luxury corporate yachts.

Sunshine Boat sales are located at the Newport Waterways Marina in Scarborough, Queensland.


POINT OF DIFFERENCE:

Marketing of used boats

Accredited agent for Club Marine Insurance.


Contact Brett Jenkins.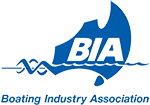 Used Sail Monohulls
Feet
Metres
Year
Price
Catalina 22 Sport Trailer Sailer

Sold

22' 0"
6.71m
1986
AU $5,990
Reduced
details
Cavalier 26
26'
7.92m
1983
AU $17,950
details
Columbia 29 Sailing Yacht
29' 0"
8.84m
1986
AU $34,950
details
Adams 45
48'
14.63m
1986
AU $98,000
Make an offer
details
Used Sail Multihulls
Feet
Metres
Year
Price
Simpson Cloud 10.5 Extended Catamaran
36' 1"
11.00m
1992
AU $195,000
Negotiable
details
Sun Yacht Imp
37' 1"
11.30m
1987
AU $144,000
details
Used Power Boats
Feet
Metres
Year
Price
Freedom 5.30 Escape Half Cabin
17' 5"
5.30m
2000
AU $22,950
details
Amara 5.7 Sportsrider
18' 8"
5.70m
2010
AU $69,990
Make an offer
details
CruiseCraft Resort 6
19' 8"
6.00m
2004
AU $35,000
details
CruiseCraft Scorpion 625
20' 6"
6.25m
1987
AU $25,500
details
Mustang 2100
21'
6.40m
1990
AU $14,000
Make an offer
details
De Antonio Yachts D23
23'
7.00m
2013
AU $159,000
details
Bertram 25 Flybridge
25'
7.62m
1986
AU $53,000
details
Crownline 250 CR Sports Cruiser
26' 8"
8.13m
2006
AU $69,950
Negotiable
details
Chris Craft 3400 Sports Cruiser Center Console
34'
10.36m
2001
AU $149,000
Negotiable
details
Ranger 40 Sundeck Flybridge Cruiser
40'
12.19m
1986
AU $119,500
Negotiable
details
Used Commercial
Feet
Metres
Year
Price
Amara 5.7 Sportsrider
18' 8"
5.70m
2010
AU $69,990
Make an offer
details