Sunshine Boat Sales - QLD Scarborough
---
Newport Marina
158 Griffith Road
Scarborough QLD 4020
AUSTRALIA

Sunshine Boat Sales is owned and operated by David Mason-Cox and his dedicated team of brokers. The brokerage offers sail and power boats for sale ranging from family runabouts to luxury corporate yachts.
Sunshine Boat sales are located at the Newport Waterways Marina in Scarborough, Queensland.
POINT OF DIFFERENCE:
Marketing of used boats
Accredited agent for Club Marine Insurance.
Contact David Mason-Cox.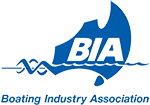 Used Sail Monohulls
Feet
Metres
Year
Price
Redfin 22

New Listing

22' 0"
6.71m
2012
AU $11,500
details
Adams Tasman 26
26' 0"
7.93m
1978
AU $18,000
details
Mottle 820
26' 11"
8.20m
2001
AU $27,000
details
Lidgard 27
26' 11"
8.20m
1985
AU $15,000
details
Herreshoff H28 Ketch Rigged
29' 4"
8.95m
1979
AU $18,000
details
Radford 10.6
34' 9"
10.60m
1993
AU $49,500
details
Swanson 36
36' 0"
10.98m
1977
AU $35,000
details
Sparkman & Stephens 36
36' 0"
10.98m
1964
AU $20,000
details
Hartley Fijian 43

New Listing

43' 0"
13.11m
1979
AU $16,000
details
Sparkman & Stephens 44
44' 0"
13.42m
1993
AU $100,000
details
Used Power Boats
Feet
Metres
Year
Price
Shark Cat 700
23'
7.00m
1989
AU $79,000
details
Bertram 25 Flybridge
25' 0"
7.63m
1985
AU $29,750
details
Bertram Caribbean 26 Flybridge
26' 0"
7.93m
1990
AU $35,000
details
CruiseCraft Executive 800
26' 3"
8.00m
1986
AU $49,500
Reduced
details
Wellcraft 2600 Se Martinique
26' 6"
8.08m
2002
AU $33,000
details
Bayliner 2655 Sports Cruiser
27' 0"
8.23m
2001
AU $35,000
Reduced
details
Bayliner 265 Ciera
27' 0"
8.23m
2005
AU $44,000
details
Glasstream 273 SCX
27' 3"
8.31m
2006
AU $89,500
details
Aluminium Work Boat
27' 11"
8.50m
1995
AU $70,000
details
Mariner 2800 Flybridge
28' 0"
8.54m
1984
AU $45,000
Reduced
details
Bertram 28 Sportfisher
28' 0"
8.54m
1987
AU $79,000
details
Sea Ray 268 Sundancer
28' 0"
8.54m
1989
AU $30,000
Reduced
details
Bayliner 2855 Ciera
28' 6"
8.69m
1998
AU $49,500
details
Monterey 290 Cruiser
30' 0"
9.15m
2007
AU $60,000
details
Logan Classic 33 Custom
33' 0"
10.06m
2001
AU $88,000
details
Bay Cruiser Cruiser
34'
10.36m
1970
AU $20,000
details
Mainship 340 Pilot Sedan
34' 0"
10.37m
2007
AU $250,000
details
Bertram 35 Flybridge
35' 0"
10.67m
1976
AU $48,000
Now reduced
details
Vindex 38 Sedan Cruiser
38' 0"
11.59m
1984
AU $85,000
details
Riviera 38 Flybridge
38' 0"
11.59m
1989
AU $139,000
details
Sovereign 3800 Flybridge
38' 0"
11.59m
1988
AU $95,000
Now reduced
details
Four Winns Vista 348
38' 0"
11.59m
2004
AU $135,000
details
Mustang 3800 Sports Top
38' 0"
11.59m
2004
AU $142,000
Now reduced
details
Millkraft Motor Cruiser
38' 0"
11.59m
1947
AU $38,999
Reduced
details
Aquarius 39 Flybridge
39' 0"
11.89m
1987
AU $89,500
details
Thomascraft 40 Flybridge
40'
12.19m
2001
AU $280,000
Now reduced
details
Southern Cross 44
44' 0"
13.42m
1990
AU $165,000
Huge price reduction
details
Fleming Motor Cruiser 47
47'
14.32m
1980
AU $180,000
Now reduced
details
Carver 440 Motor Yacht
48' 0"
14.64m
1995
AU $265,000
details
Randell 58 Motor Yacht
58' 0"
17.68m
1982
AU $330,000
details