World Wide Boat Brokers - QLD Sunshine Coast
---
12 Orana St
Sunshine Coast QLD 4575
AUSTRALIA

Ant Kovacevic is the man behind World Wide Boat
Brokers, starting the company after a lifetime in and
around the marine industry. His technical and practical
knowledge is extensive regarding boats and yachts of
all sizes. Ant studied and practiced as a Naval
Architect and achieved Honours with awarded medals
for his academic excellence, before pursuing the
opportunity to assist people in finding the right boat for
their lifestyle.

Driven by the thrill of coupling people with their dreams,
Ant and his team love nothing more than taking people
who want the recreational boat ownership experience
on the journey to finding the right boat for them.


World Wide Boat Brokers have an enthusiastic
approach to helping budding sailors find their perfect
boat. From the decision that a boat purchase is
something the customer wants to do right through to
finding the right fit for their lifestyle then locating that
boat, WWBB take a hands on approach to answer all
the questions and make the process an enjoyable one.


The WWBB operates out of Queensland's Sunshine
Coast and work across the world linking sailors with
their perfect vessels.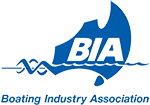 New Power Boats
Feet
Metres
Year
Price
Schaefer 303 - Never been used!
32' 1"
9.78m
NEW
AU $499,000
Or nearest offer
details
Used Sail Monohulls
Feet
Metres
Year
Price
Hanse 388 - Barely used!

New Listing

37' 5"
11.40m
2018
AU $400,000
Or nearest offer
details
Island Packet 38
38' 8"
11.79m
1990
AU $185,000
Ono
details
Cruising Schooner Bill Plumber - Woollacott Designed, Bill Plummer Built

New Listing

65'
19.80m
1970
AU $299,000
Or nearest offer
details
Used Sail Multihulls
Feet
Metres
Year
Price
Schionning Wilderness 1100 - 3 Cabin owners version
37' 1"
11.30m
2010
AU $375,000
Or nearest offer
details
Fusion Catamarans 40

Sold

39' 4"
12.00m
2009
AU $569,000
Negotiable
details
Fountaine Pajot Helia 44 - 3 Cabin Owners Version
43' 8"
13.30m
2014
AU $849,000
details
Lagoon 560 S2 - 5 Cabin Layout

New Listing

56' 0"
17.07m
2015
AU $2,390,000
Or nearest offer
details
Fountaine Pajot Eleuthera 60 - Berthed in the Med, Owners version - NZ Flagged!

Under Contract

60'
18.28m
2007
US $725,000
Or nearest offer
details
Used Power Boats
Feet
Metres
Year
Price
Scimitar 1010 Flybridge - Extended

Under Contract

36' 1"
11.00m
2005
AU $430,000
details
Sea Ray 35 Express Bridge
37' 0"
11.28m
1994
AU $130,000
Huge price reduction
details
Leeder 38 Flybridge
38'
11.58m
1991
AU $138,000
Or nearest offer
details
Sea Stella 40 Aft Cabin
40' 11"
12.47m
2008
AU $369,000
Or nearest offer
details
Steber 41 Flybridge
41' 0"
12.50m
1985
AU $228,000
Or nearest offer
details
Riviera M430 Sports Cruiser

Under Contract

47' 8"
14.53m
2004
AU $300,000
Or nearest offer
details
Prima 52 Flybridge Sky Lounge
52' 0"
15.85m
1991
AU $419,000
Or nearest offer
details
Integrity 530 Grand Sedan

New Listing

52' 10"
16.10m
2017
AU $1,045,000
Or nearest offer
details
Sea Stella 53 Expedition Pilot House - One Owner
53' 2"
16.20m
2008
AU $849,000
details
Outback Yachts 50
56' 3"
17.14m
2020
US $1,282,200
Or nearest offer
details
Turncraft 63 Catamaran
63'
19.20m
2018
AU $949,000
Or nearest offer
details
65ft Custom Charter

Sold

65'
19.81m
1981
AU $299,000
Plus GST if applicable
details
DeFever 72 Full Refurb 2007

Sold

72' 0"
21.95m
1989
AU $565,000
Make an offer
details
Used House Boats
Feet
Metres
Year
Price
DeFever 72 Full Refurb 2007

Sold

72' 0"
21.95m
1989
AU $565,000
Make an offer
details
Used Commercial
Feet
Metres
Year
Price
65ft Custom Charter

Sold

65'
19.81m
1981
AU $299,000
Plus GST if applicable
details