Lenta Marine - SA Largs North
---
Tenancy 4
1-25 George Robertson Drive
Largs North SA 5016
AUSTRALIA

Port River Marine is South Australia's most diverse Boat Brokerage, catering for all boats including Yachts,
Power and Commercial. We are the market leaders in Boat Brokerage in South Australia, Port River Marine
Services spans over 35,000 sqm situated on the water front of the Port River at Largs North, SA. Geographically our location puts us right at the heart of the marine community; within five minutes of the Cruising Yacht Club of South Australia, Royal South Australian Yacht Squadron, North Haven Marina, Crown Marina, Garden Island Yacht Club, Marina Adelaide and New Port Quays development which is in the process of expanding with high rise buildings on the water's edge of the inner harbour.
Port River Marine Services is located 20 minutes
from the Adelaide CBD, Holdfast Shores Marina at Glenelg that hosts the majority of large luxury powerboats from the Lefevre Peninsula.
Call today to talk to our friendly brokerage team today!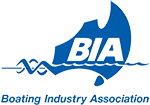 New Power Boats
Feet
Metres
Year
Price
Highfield Sport 900 Hypalon | Lenta Marine
29' 6"
9.00m
NEW
AU $250,000
Reduced
details
New Dinghies / Inflatables
Feet
Metres
Year
Price
Highfield Roll Up 200 Hypalon | Port River Marine Services
6' 6"
1.99m
NEW
AU $3,515
GST included
details
Highfield Roll Up 200 PVC | Port River Marine Services
6' 7"
2.00m
NEW
AU $1,922
GST included
details
Highfield Roll Up 200 AirMat PVC | Port River Marine Services
6' 7"
2.00m
NEW
AU $1,860
GST included
details
Highfield Roll Up 200 AirMat HYP | Port River Marine Services
6' 7"
2.00m
NEW
AU $3,569
GST included
details
Highfield Roll Up 230 PVC | Port River Marine Services
7' 7"
2.30m
NEW
AU $2,046
GST included
details
Highfield Roll Up 230 AirMat HYP | Port River Marine Services
7' 7"
2.30m
NEW
AU $3,768
GST included
details
Highfield Roll Up 230 Hypalon | Port River Marine Services
7' 7"
2.30m
NEW
AU $3,594
GST included
details
Highfield Roll Up 230 AirMat PVC | Port River Marine Services
7' 7"
2.30m
NEW
AU $2,005
GST included
details
Highfield Ultralite 240 PVC | Port River Marine Services
7' 10"
2.40m
NEW
AU $3,547
GST included
details
Highfield Ultralite 240 PVC | Port River Marine Services
7' 10"
2.40m
NEW
AU $2,946
GST included
details
Highfield Ultralite 240 Hypalon | Port River Marine Services
7' 10"
2.40m
NEW
AU $5,248
GST included
details
Highfield Roll Up 250 PVC | Port River Marine Services
8' 2"
2.50m
NEW
AU $2,357
GST included
details
Highfield Roll Up 250 Hypalon | Port River Marine Services
8' 2"
2.50m
NEW
AU $4,332
GST included
details
Highfield Roll Up 250 AirMat PVC | Port River Marine Services
8' 2"
2.50m
NEW
AU $2,254
GST included
details
Highfield Roll Up 250 AirMat HYP | Port River Marine Services
8' 2"
2.50m
NEW
AU $4,374
details
Highfield Ultralite 260 Hypalon | Port River Marine Services
8' 6"
2.60m
NEW
AU $5,705
GST included
details
Highfield Classic 260 PVC | Port River Marine Services
8' 6"
2.60m
NEW
AU $4,726
GST included
details
Highfield Classic 260 Hypalon | Port River Marine Services
8' 6"
2.60m
NEW
AU $6,678
GST included
details
Highfield Ultralite 260 PVC | Port River Marine Services
8' 6"
2.60m
NEW
AU $3,692
GST included
details
Takacat 260LX Hypalon | Port River Marine Services
8' 6"
2.60m
NEW
AU $6,190
GST included
details
Highfield 2.6 Classic AW | Port River Marine Services
8' 6"
2.60m
NEW
AU $3,568
details
Takacat 260 LX PVC | Port River Marine Services
8' 6"
2.60m
NEW
AU $2,990
GST included
details
Highfield Classic 260 BL| Port River Marine Services
8' 6"
2.60m
NEW
AU $4,216
GST included
details
Takacat 260LX | Port River Marine Services
8' 6"
2.60m
NEW
AU $2,990
details
Highfield Roll Up 280 PVC | Port River Marine Services
9' 2"
2.80m
NEW
AU $2,461
GST included
details
Highfield Roll Up 280 AirMat HYP | Port River Marine Services
9' 2"
2.80m
NEW
AU $4,565
details
Highfield Roll Up 280 Hypalon | Port River Marine Services
9' 2"
2.80m
NEW
AU $4,523
GST included
details
Highfield Ultralite 290 Hypalon | Port River Marine Services
9' 6"
2.90m
NEW
AU $6,223
GST included
details
Highfield Ultralite 290 | Port River Marine Services
9' 6"
2.90m
NEW
AU $3,572
details
Highfield Classic 290 PVC | Port River Marine Services
9' 6"
2.90m
NEW
AU $4,537
GST included
details
Highfield 2.9 Classic AW PVC | Port River Marine Services
9' 6"
2.90m
NEW
AU $4,537
details
Highfield Ultralite 290 PVC | Port River Marine Services
9' 6"
2.90m
NEW
AU $3,572
GST included
details
Highfield Ultralite 290 PVC | Port River Marine Services
9' 6"
2.90m
NEW
AU $3,983
GST included
details
Highfield Classic 290 PVC | Port River Marine Services
9' 6"
2.90m
NEW
AU $5,039
GST included
details
Takacat 300LX Hypalon | Port River Marine Services
9' 10"
3.00m
NEW
AU $6,790
GST included
details
Takacat 300LX PVC | Port River Marine Services
9' 10"
3.00m
NEW
AU $3,490
GST included
details
Highfield Sport 300 Hypalon | Port River Marine Services
9' 10"
3.00m
NEW
AU $17,234
GST included
details
Takacat 300LX | Port River Marine Services
9' 10"
3.00m
NEW
AU $3,490
details
Highfield Ultralite 310 PVC | Port River Marine Services
10' 2"
3.10m
NEW
AU $4,193
GST included
details
Highfield Classic 310 Hypalon | Port River Marine Services
10' 2"
3.10m
NEW
AU $8,006
GST included
details
Highfield Classic 310 PVC | Port River Marine Services
10' 2"
3.10m
NEW
AU $5,576
GST included
details
Highfield Ultralite 310 Hypalon | Port River Marine Services
10' 2"
3.10m
NEW
AU $7,006
GST included
details
Highfield Classic 310 PVC | Port River Marine Services
10' 2"
3.10m
NEW
AU $5,087
GST included
details
Highfield Ultralite 310 PVC | Port River Marine Services
10' 2"
3.10m
NEW
AU $4,703
details
Highfield Roll Up 320 PVC | Port River Marine Services
10' 6"
3.20m
NEW
AU $2,793
GST included
details
Highfield Roll Up 320 AirMat HYP | Port River Marine Services
10' 6"
3.20m
NEW
AU $4,872
GST included
details
Highfield Roll Up 320 AirMat PVC | Port River Marine Services
10' 6"
3.20m
NEW
AU $2,731
GST included
details
Highfield Roll Up 320 Hypalon | Port River Marine Services
10' 6"
3.20m
NEW
AU $4,830
GST included
details
Highfield Sport 330 Hypalon | Port River Marine Services
10' 10"
3.30m
NEW
AU $19,520
GST included
details
Highfield Sport 330 PVC | Port River Marine Services
10' 10"
3.30m
NEW
AU $16,097
GST included
details
Highfield Classic 340 PVC | Port River Marine Services
11' 2"
3.40m
NEW
AU $6,346
GST included
details
Takacat 340LX Hypalon | Port River Marine Services
11' 2"
3.40m
NEW
AU $7,790
GST included
details
Takacat 340LX PVC | Port River Marine Services
11' 2"
3.40m
NEW
AU $3,890
GST included
details
Highfield Ultralite 340 PVC | Port River Marine Services
11' 2"
3.40m
NEW
AU $5,139
GST included
details
Highfield Ultralite 340 Hypalon | Port River Marine Services
11' 2"
3.40m
NEW
AU $8,583
GST included
details
Highfield Classic 340 PVC | Port River Marine Services
11' 2"
3.40m
NEW
AU $5,868
GST included
details
Highfield Classic 340 Hypalon | Port River Marine Services
11' 2"
3.40m
NEW
AU $9,832
GST included
details
Highfield Ultralite 340 | Port River Marine Services
11' 2"
3.40m
NEW
AU $4,618
details
Takacat 340LX | Port River Marine Services
11' 2"
3.40m
NEW
AU $3,990
details
Highfield Classic 360 Hypalon | Port River Marine Services
11' 10"
3.60m
NEW
AU $10,661
GST included
details
Highfield Classic 360 PVC | Port River Marine Services
11' 10"
3.60m
NEW
AU $6,844
details
Highfield Sport 360 PVC | Port River Marine Services
11' 10"
3.60m
NEW
AU $17,086
GST included
details
Highfield Classic 360 PVC | Port River Marine Services
11' 10"
3.60m
NEW
AU $6,393
GST included
details
Highfield Sport 360 Hypalon | Port River Marine Services
11' 11"
3.62m
NEW
AU $20,756
GST included
details
Takacat 380LX | Port River Marine Services
12' 6"
3.80m
NEW
AU $4,390
details
Highfield Classic 380 PVC | Port River Marine Services
12' 6"
3.80m
NEW
AU $7,342
GST included
details
Takacat 380LX PVC | Port River Marine Services
12' 6"
3.80m
NEW
AU $4,390
GST included
details
Highfield Classic 380 PVC | Port River Marine Services
12' 6"
3.80m
NEW
AU $6,917
GST included
details
Takacat 380LX Hypalon | Port River Marine Services
12' 6"
3.80m
NEW
AU $8,490
GST included
details
Highfield Sport 390 Hypalon | Port River Marine Services
12' 10"
3.90m
NEW
AU $24,602
GST included
details
Highfield Sport 390 PVC | Port River Marine Services
12' 10"
3.90m
NEW
AU $21,027
GST included
details
Highfield Ocean Master Deluxe 420 HYP Package | Port River Marine Services
13' 9"
4.20m
NEW
AU $39,990
GST included
details
Takacat 420LX PVC | Port River Marine Services
13' 9"
4.20m
NEW
AU $5,090
GST included
details
Highfield Patrol 420 Hypalon | Port River Marine Services
13' 9"
4.20m
NEW
AU $22,505
GST included
details
Highfield Patrol 420 PVC | Port River Marine Services
13' 9"
4.20m
NEW
AU $18,414
GST included
details
Takacat 420 LX Hypalon | Port River Marine Services
13' 9"
4.20m
NEW
AU $12,190
GST included
details
Highfield Sport 420 PVC | Port River Marine Services
13' 9"
4.20m
NEW
AU $21,605
GST included
details
Highfield Sport 420 Hypalon | Port River Marine Services
13' 9"
4.20m
NEW
AU $25,503
GST included
details
Highfield Patrol 460 Hypalon | Port River Marine Services
15' 1"
4.59m
NEW
AU $24,597
GST included
details
Highfield Sport 460 PVC | Port River Marine Services
15' 1"
4.60m
NEW
AU $23,016
GST included
details
Takacat 460LX | Port River Marine Services
15' 1"
4.60m
NEW
POA
details
Highfield Sport 460 Hypalon | Port River Marine Services
15' 1"
4.60m
NEW
AU $28,375
GST included
details
Highfield Patrol 460 PVC | Port River Marine Services
15' 1"
4.60m
NEW
AU $19,384
GST included
details
Highfield Sport 520 Hypalon | Port River Marine Services
17' 1"
5.20m
NEW
AU $38,065
GST included
details
Highfield Sport 520 PVC | Port River Marine Services
17' 1"
5.20m
NEW
AU $33,387
GST included
details
Highfield Patrol 540 Hypalon | Port River Marine Services
17' 9"
5.40m
NEW
AU $36,102
GST included
details
Highfield Patrol 540 PVC | Port River Marine Services
17' 9"
5.40m
NEW
AU $29,291
GST included
details
Highfield Sport 560 Hypalon | Port River Marine Services
18' 4"
5.60m
NEW
AU $44,637
details
Highfield Sport 560 PVC | Port River Marine Services
18' 4"
5.60m
NEW
AU $37,829
GST included
details
Highfield Patrol 600 | Port River Marine Services
19' 8"
6.00m
NEW
AU $50,832
GST included
details
Highfield Sport 650 | Port River Marine Services
21' 4"
6.50m
NEW
AU $59,603
GST included
details
Highfield Patrol 660 | Port River Marine Services
21' 8"
6.60m
NEW
AU $64,283
GST included
details
Highfield Sport 700 | Port River Marine Services
23'
7.00m
NEW
AU $89,684
GST included
details
Highfield Patrol 760 | Port River Marine Services
24' 11"
7.60m
NEW
AU $80,951
GST included
details
Highfield Sport 800 | Port River Marine Services
26' 3"
8.00m
NEW
AU $115,657
GST included
details
Highfield Patrol 860 | Port River Marine Services
28' 3"
8.60m
NEW
AU $109,683
GST included
details
Highfield Classic 290 Hypalon | Port River Marine Services
29' 6"
9.00m
NEW
AU $7,236
GST included
details
Highfield Roll Up 280 AirMat PVC | Port River Marine Services
42'
12.80m
NEW
AU $2,399
GST included
details