Pacific Marine - SA Royal Park
---
6 Tapleys Hill Road
Royal Park SA 5014
AUSTRALIA

SA's Biggest Boat Dealer! South Australia Owned & Established...

Since the mid seventies, Pacific Marine has been servicing SA's boating needs.
We pride ourselves on offering quality brands in boats, motors, trailers, spare parts, accessories and over 100
workshop checked used boats for you to choose from at any one time.Pacific Marine truly is like a 'Boat Show All Year Round' and has what you need under the one roof.


Stop by our massive showroom full of boats to choose from, at the Corner of Old Port & Tapleys Hill Roads at
Royal Park today!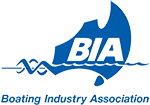 New Power Boats
Feet
Metres
Year
Price
Highfield Sport 420
13' 11"
4.24m
NEW
AU $42,500
details
Stessl 480 Sportsman
15' 9"
4.80m
NEW
AU $49,850
details
Haines Signature 545F
17' 11"
5.45m
NEW
AU $89,000
details
Haines Signature 550BR
18' 1"
5.50m
NEW
AU $94,500
details
Seafarer Victory 6.0
19' 8"
6.00m
NEW
AU $119,359
details
New Dinghies / Inflatables
Feet
Metres
Year
Price
Highfield Sport 420
13' 11"
4.24m
NEW
AU $42,500
details
Used Power Boats
Feet
Metres
Year
Price
Pride
3' 3"
1.00m
1985
AU $3,000
details
Zodiac 350
11' 6"
3.50m
2008
AU $5,950
details
Gemini RIB 380
12' 6"
3.80m
1800
AU $6,950
details
AB Inflatables 4m
13' 1"
4.00m
2015
AU $14,950
details
4 Seasons 420
13' 9"
4.20m
2007
AU $9,900
details
Theodore 440
14' 5"
4.40m
2021
AU $16,500
details
Haines Signature 460BR
15' 1"
4.60m
2000
AU $25,000
details
Stacer 469 Outlaw Side Console
15' 5"
4.69m
2018
AU $37,990
details
Haines Signature 480BR
15' 9"
4.80m
2022
AU $25,000
details
Scarab
16' 0"
4.88m
1990
AU $6,950
details
Caribbean Belmont
17'
5.18m
1990
AU $12,950
details
Southwind Sr565 Classic
17' 1"
5.20m
2002
AU $28,950
details
Stacer 525 Easy Rider Sports
17' 3"
5.25m
2004
AU $29,990
details
Four Winns H180
17' 6"
5.33m
2005
AU $29,000
details
Glastron GT 185 BR
18' 6"
5.64m
2012
AU $45,000
details
Bar Crusher 575C
18' 10"
5.75m
2006
AU $54,990
details
Quintrex 610 Freedom Sport
20' 0"
6.10m
2012
AU $60,000
details
Stejcraft 640 Monaco
21'
6.40m
2015
AU $70,000
Make an offer
details
Chaparral 254 Sunesta Bow Rider
25' 5"
7.74m
2006
AU $69,999
details
Glastron GS 279
27' 11"
8.50m
2004
AU $90,000
details
Used Dinghies / Inflatables
Feet
Metres
Year
Price
4 Seasons 420
13' 9"
4.20m
2007
AU $9,900
details
Used Jetskis
Feet
Metres
Year
Price
Sea-Doo RXT X 260
11' 7"
3.54m
2011
AU $13,500
details
Boat Accessories
Price
5 - 6 M Universal Boat Trailer
AU $3,000
details
Yamaha 40HP
AU $3,740
details
Mercury 115HP
AU $4,000
details
Mackay Yard Trailer
AU $850
details
Yellow Fin 2020 Tandem Trailer
AU $12,000
details
Suzuki Gearboxes x2
AU $4,500
details
Trailer Made
AU $2,500
details