38 South Boat Sales - VIC Chelsea Heights
---
5/227 Wells Road
Chelsea Heights VIC 3196
AUSTRALIA

Welcome to 38 South Boat Sales, one of Melbourne's longest established brokerages. Formerly operating as Vicsail Melbourne.

38 South Boat Sales, a name derived from the latitude that is synonymous with the heart of boating in Victoria, is the destination for new Jeanneau and Archambault yachts, Jeanneau power boats and second hand vessels.
We are based at historic Williamstown, a thriving cosmopolitan seaport based in Melbourne's inner West.


With twenty years of experience in boat sales in Victoria, and a lifetime spent boating, the team at 38 South offers experience and advice second to none.


We know boats, we use boats and we offer a seamless service and friendly advice on any topic from insurance quotes to commissioning your boat overseas.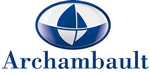 New Power Boats
Feet
Metres
Year
Price
Jeanneau Cap Camarat 5.5 WA Series 2
18'
5.48m
NEW
POA
Available to order
details
Jeanneau Cap Camarat 5.5 CC Series 2
18'
5.48m
NEW
POA
Available to order
details
Jeanneau Cap Camarat 6.5WA Series 3
21' 4"
6.50m
NEW
POA
Available to order
details
Jeanneau Merry Fisher 695 Sport Series 2
21' 6"
6.55m
NEW
POA
Available to order
details
Jeanneau Cap Camarat 6.5 CC Series 3
21' 7"
6.59m
NEW
POA
Available to order
details
Jeanneau Merry Fisher 695 Series 2
22' 0"
6.71m
NEW
POA
Available to order; base price
details
Jeanneau Merry Fisher 795 Sport Series 2
23' 6"
7.17m
NEW
POA
Available to order; base price
details
Jeanneau Cap Camarat 7.5 WA Series 3
23' 7"
7.19m
NEW
POA
Available to order
details
Jeanneau Cap Camarat 7.5 CC Series 3
24' 2"
7.37m
NEW
POA
Available to order
details
Jeanneau Merry Fisher 795 Series 2
24' 5"
7.43m
NEW
POA
Available to order; base price
details
Jeanneau Merry Fisher 695 Series 2 with Easytow Trailer
24' 5"
7.45m
NEW
AU $199,990
details
Jeanneau Cap Camarat 7.5 WA Series 3
25' 5"
7.74m
NEW
AU $219,990
details
Jeanneau Merry Fisher 795 Series 2 Merry Fisher 795 series 2

Under Contract

25' 11"
7.90m
NEW
AU $209,990
details
Jeanneau Merry Fisher 895 Sport
29'
8.83m
NEW
POA
Available to order
details
Jeanneau Cap Camarat 9.0 WA Series 2
29' 6"
9.00m
NEW
POA
Available to order
details
Jeanneau Cap Camarat 9.0CC
29' 11"
9.12m
NEW
POA
Available to order
details
Swallow Yachts Whisper 300
30' 7"
9.32m
NEW
AU $399,000
Available to order
details
Jeanneau Merry Fisher 1095 Flybridge
34' 5"
10.50m
NEW
POA
Available to order
details
Jeanneau Merry Fisher 1095
34' 5"
10.50m
NEW
POA
Available to order
details
Jeanneau Cap Camarat 10.5WA Series 2
34' 5"
10.50m
NEW
POA
Available to order
details
Jeanneau NC 37
37' 8"
11.47m
NEW
POA
Available to order
details
Jeanneau DB 37 Inboard
38' 10"
11.83m
NEW
POA
Available to order
details
Jeanneau DB 37 Outboard
38' 10"
11.83m
NEW
POA
Available to order
details
Jeanneau Cap Camarat 12.5WA
39' 1"
11.90m
NEW
POA
Available to order
details
Jeanneau Merry Fisher 1295 Fly
41' 2"
12.56m
NEW
POA
Available to order
details
Jeanneau DB 43 Outboard
45' 9"
13.94m
NEW
POA
Available to order
details
Jeanneau DB 43 Inboard
45' 9"
13.94m
NEW
POA
Available to order
details
Used Power Boats
Feet
Metres
Year
Price
Chris Craft Custom
19' 0"
5.80m
2016
AU $200,000
details
Whittley SL 20
20' 11"
6.37m
2022
AU $99,500
Reduced
details
Jeanneau Cap Camarat 7.5 WA Series 3
23' 7"
7.19m
2023
AU $199,000
Now reduced
details
Whittley Cruiser 2800
29' 6"
9.00m
2019
AU $199,990
Reduced
details
Jeanneau Merry Fisher 895 Offshore
29' 8"
9.05m
2020
AU $315,000
Negotiable
details
Cape 50
49' 3"
15.00m
2023
AU $1,785,000
Now reduced
details
Boat Accessories
Price
2019 Dockpro SeaPen
AU $20,000
Huge price reduction
details