St Kilda Boat Sales & Westside Marine Centre - VIC Melbourne
---
St Kilda Marina
Marine Parade, Elwood
Melbourne VIC 3184
AUSTRALIA

We are a family business located in two fantastic locations: St Kilda Marina and Westside Marine Centre, Brooklyn.

We are very passionate about boating and sharing quality time with family and friends. St Kilda Boat Sales specialise in selling new and used luxury, power boats and yachts.


We also offer a full marine service centre, fuel dock, boat wash and repairs services.


We pride ourselves on being a one stop shop that ensures all your boating requirements are met.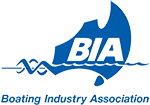 New Power Boats
Feet
Metres
Year
Price
Anglapro Core
12' 2"
3.70m
NEW
AU $7,428
Base price
details
Anglapro Stealth 404 Pro
13' 3"
4.04m
NEW
AU $16,500
Base price
details
Anglapro Trixsta
13' 5"
4.10m
NEW
AU $14,748
Available to order
details
Anglapro Chaser
13' 11"
4.24m
NEW
AU $14,868
Available to order
details
Anglapro Bandit
13' 11"
4.25m
NEW
AU $19,788
Available to order
details
Anglapro Sniper
14' 1"
4.30m
NEW
AU $22,284
Base price
details
Anglapro Getaway
14' 3"
4.34m
NEW
AU $25,740
Base price
details
Anglapro Outlaw
14' 3"
4.34m
NEW
AU $15,984
Base price
details
Caribbean Offshore
16' 0"
4.88m
NEW
AU $32,500
Available to order
details
Anglapro Trixsta Trixsta 52
17' 1"
5.20m
NEW
AU $37,596
Base price
details
Anglapro Freedom
17' 5"
5.30m
NEW
AU $41,940
Base price
details
Anglapro Escapade
18' 4"
5.60m
NEW
AU $45,708
Base price
details
Caribbean Reef Runner
21' 0"
6.41m
NEW
AU $62,623
Available to order
details
Caribbean 2300 Ultimate Fishing Boat
23' 0"
7.02m
NEW
AU $95,700
Available to order
details
Caribbean 2400
24' 0"
7.32m
NEW
AU $111,320
Available to order
details
Caribbean 24 Open Runabout
24' 0"
7.32m
NEW
AU $146,410
Available to order
details
Caribbean 24 Flybridge Sports Fisherman
24' 0"
7.32m
NEW
AU $177,100
Available to order
details
Caribbean 27 Flybridge Sports Fisherman
27' 0"
8.23m
NEW
AU $256,190
Available to order
details
Caribbean 27 Open Runabout
27' 0"
8.23m
NEW
AU $213,840
Available to order
details
Caribbean 2700 Runabout
27' 0"
8.23m
NEW
AU $146,410
Available to order
details
Caribbean 35 Flybridge Cruiser
35' 0"
10.67m
NEW
AU $770,000
Available to order
details
Caribbean 40 Flybridge Cruiser
40' 0"
12.20m
NEW
AU $985,000
Available to order
details
Caribbean 420 Express Cruiser
42' 0"
12.81m
NEW
AU $900,000
Available to order
details
Caribbean 49 Flybridge Cruiser
49' 0"
14.94m
NEW
AU $1,445,000
Available to order
details
New Dinghies / Inflatables
Feet
Metres
Year
Price
Anglapro Chaser 484 Spec
16' 1"
4.90m
NEW
AU $16,500
details
Used Power Boats
Feet
Metres
Year
Price
Stacer 445
14' 7"
4.45m
1995
AU $12,990
Huge price reduction
details
Quintrex 481 Fishabout
16' 8"
5.09m
2019
AU $42,000
Make an offer
details
Sea Ray 182 BR Bow Rider

New Listing

18' 6"
5.64m
2002
AU $25,900
Make an offer
details
Mustang 3200SE Sportscruiser

Sold

32'
9.75m
2002
AU $119,000
details
Mustang 3200 Sportscruiser
32' 2"
9.80m
2001
AU $90,000
details
Mustang 3200LE Sportscruiser
32' 2"
9.80m
2000
AU $95,000
Ono
details
Boat Accessories
Price
QUICKSILVER O RING 25-841807
AU $4
details
QUICKSILVER/NGK Spark Plug 33-97180Q BUHW
AU $4
details
NGK Spark Plug 2975 ZFR7F-11
AU $8
details
NGK Spark Plug 5165 ZFR5F
AU $10
details
NGK Spark Plug 5553 BKR6ES-11
AU $5
details
NGK Spark Plug 6499 LFR4A-E
AU $10
details
NGK Spark Plug 3672 LFR6A-11
AU $8
details
QUICKSILVER Spark Plug 33-859495Q LFR5A-11
AU $15
details
ACDELCO Spark Plug MR43T 19355200
AU $5
details
NGK Spark Plug 2387 BK47ES-11
AU $4
details
QUICKSILVER Spark Plug 33-13686Q BU8H
AU $12
details
NGK Spark Plug BUHX
AU $7
details
NGK Spark Plug BUHXW-1
AU $3
details
Honda Spark Plug 31916-ZY3-003 IZFR6F11
AU $20
details
Honda Spark Plug 98059-55916 CR5EH-9
AU $5
details
NGK Spark Plug 6962 BKR6E
AU $6
details
QUICKSILVER O RING X5 25-25439
AU $40
details
QUICKSILVER RING QUAD 25-94288
AU $10
details
QUICKSILVER O RING 25-880596517
AU $3
details
QUICKSILVER O RING KIT 25-60342A 3
AU $14
details
QUICKSILVER O RING X5 25-30224
AU $15
details
NGK Spark Plug 4623 DR5HS
AU $4
details
Quicksilver Spark Plug 33-843220Q IZFR6J
AU $20
details
Honda Spark Plug 9807B-5617C (IZFR6K-11E)
AU $22
details
Quicksilver Spark Plug 33-889597Q IZFR5G
AU $32
details
NGK V-Power Spark Plug
AU $7
details
NGK Spark Plug 4043 ZFR4F-11
AU $4
details
NGK Spark Plug 4695 CR4HSB
AU $5
details
NGK Spark Plug 5626 BUHW-2
AU $6
details
NGK Spark Plug 2173 BUZHW-2
AU $26
details
NGK Spark Plug 3123 DR7ES
AU $9
details
NGK Spark Plug 7422 BPR5ES
AU $6
details
NGK Spark Plug 3510 B6S
AU $5
details
NGK Spark Plug 5110 B7HS
AU $5
details
NGK Spark Plug B8HS 5510
AU $8
details
NGK Spark Plug 5531 DPR6EA-9
AU $6
details
NGK Spark Plug 4551 BR9HS-10
AU $6
details
NGK Spark Plug 4522 BR9HS
AU $5
details
QUICKSILVER Spark Plug 33-14814Q BPZ8HS-10
AU $16
details
NGK Spark Plug 3823 BP8HS-10
AU $5
details
NGK Spark Plug 3180 BPZ8HS-15
AU $23
details
NGK Spark Plug 1098 BR7HS-10
AU $5
details
NGK Spark Plug 5122 BR7ES
AU $6
details
NGK Spark Plug B7ES
AU $5
details
HONDA Spark Plug 98069-56916 DPR6EA-9
AU $5
details
NGK Spark Plug 2887 DPR5EA-9
AU $5
details
HONDA Spark Plug 98066-55716 DR5HS
AU $7
details
NGK Spark Plug 3623 BPR6EFS
AU $6
details
NGK Spark Plug BP6HS
AU $6
details
QUICKSILVER Spark Plug 33-816336Q BPR6EFS
AU $9
details
NGK Spark Plug 7447 BUZ8H
AU $12
details
NGK Spark Plug 2633 BPR6HS-10
AU $5
details
NGK Spark Plug BPR5EFVX
AU $20
details
NGK Spark Plug 7839 DR7EA
AU $6
details
HONDA Spark Plug 89066-56716 DR6HS
AU $5
details
NGK Spark Plug BPR5EFS-13 2359
AU $6
details
NGk Spark Plug 7222 BPR4ES
AU $5
details
NGK Spark Plug 3932 DCPR7E
AU $6
details
NGK Spark Plug BP8HS-10
AU $5
details
QUICKSILVER O RING 25-31534 X3
AU $7
details
Mercury Black Prop 48-19640-13
AU $170
details
Mercury Prop 48-19640 A40 Full Kit
AU $348
details
Mercury Prop 48-832832A45
AU $348
details
Small Boat Catch
AU $699
details
Large Boat Catch Launch and Retrieval System
AU $975
details
Mercury Black Prop 48-832834 A45 25P Full Kit
AU $484
details
Mercury Enertia 14.5x 17P Propeller 48-8M0151235
AU $1,050
details
MerCruiser Bravo Two - 15" Pitch Aluminium Propeller - 48-18610A40
AU $1,050
details
Vengeance 3 Blade Stainless Steel 13-3/4" x 21 RH
AU $875
details
MERCURY BLACK MAX 13 3/4 X 15 RH PROPELLER, 48-77342A45
AU $250
details
MERCURY BLACK MAX (10 3/8 X 13") RH PROPELLER, 48-19640A40
AU $225
details
Stainless Steel Quicksilver Mirage 48-13704 a 45 23p Propeller
AU $600
details
Mercury 48-16316 A45 19P Propeller
AU $850
details
Mercury Enertia Prop
AU $1,000
details
Mercruiser 17P propeller Full Kit
AU $196
details
Solas B3BF Set *Props only*
AU $1,400
details
Mercury Engine 5.7L LB 8M0124833
AU $5,500
Reduced
details
2 x Mercury Bravo 3 Drive 1.81:11 Part no. 5 5441400TP
AU $9,000
details
Brand New Bravo 1 1:65 ratio Sterdrive Includes prop
AU $9,500
details
NGK Spark Plug 96707 LKAR7C-9
AU $12
details
Water pump for Mercruiser/Cummins
AU $1,500
details
Mercury 150XL Engine
AU $23,000
details
Magma "Monterey" Gourmet Series Gas Grill
AU $1,000
details
BLA BATTERY BOX EXTRA LARGE
AU $22
details
Mercury Service Kit Verada 135-200hp L4
AU $205
details
Premium Bait Board - 4 Rod Holders - 2 Mounts
AU $269
details
BLA BATTERY BOX LARGE
AU $20
details
Mercury Prop 48-19841 A41 15P
AU $484
details
MERCURY VENGEANCE STAINLESS PROPELLER 48-16314 14.5 X 17 PI
AU $800
details
Mercury 898992a46 Enertia Propeller 3 Blade 14.7 X 16 RH SS
AU $1,050
details
MERCURY ALPHA4 BOAT PROPELLER 48-834855A45 | LH 14 X 20P ALUMINUM
AU $235
details
QUICKSILVER LARGE O RING 25-804530
AU $35
details
QUICKSILVER O RING 25-62704
AU $9
details
QUICKSILVER O RING 25-97386
AU $8
details
QUICKSILVER GROMMET 25-64872 X2
AU $10
details
QUICKSILVER GROMMET 25-20116 X5
AU $43
details
QUICKSILVER O RING X2 25-85549
AU $14
details
QUICKSILVER GROMMET 25-95361 1
AU $5
details
QUICKSILVER GROMMET 25-43809
AU $9
details
QUICKSILVER O RING 25-805726
AU $10
details
MERCURY TRIM SENDER KIT 863187A 2
AU $190
details
Volvo Penta Sealing Kit 3587651
AU $14
details
QUICKSILVER O RING 25-62705 X2
AU $10
details
QUICKSILVER GROMMET 827155
AU $18
details
QUICKSILVER O RING 8M2021987
AU $5
details
QUICKSILVER O RING 25-97387
AU $11
details
QUICKSILVER 48-42524-6.5 9 3/4" X 6.5P PROP
AU $120
details
Volvo Hustler 3817469 14.3 x 21P
AU $100
details
Mercury Bravo 3 S/S 4blade 3blade Propeller Set
AU $2,000
details
Mercruiser Bravo 2 Aluminium Propeller 3 Blade Prop 17.5 x 23P RH
AU $500
details
Navionics AUS Gold XL9 32XG
AU $200
details
Twin binnacle control throttle shift
AU $100
details
MERCURY HOSE KIT 10 FT 32-8M0167288
AU $200
details
MERCURY HOSE KIT-12FT Mercruiser 32-8M0046922
AU $220
details
QUICKSILVER LINE ASSY-FUEL 32-861568
AU $50
details
QUICKSILVER GASKET 27-88626 2
AU $14
details
QUICKSILVER O-RING 25-62706 X2
AU $7
details
QUICKSILVER GROMMET 813505
AU $32
details
QUICKSILVER O RING 25-864701 X2
AU $3
details