Webster Marine - VIC Paynesville
---
19 Newlands Drive
Paynesville VIC 3880
AUSTRALIA

Webster Marine was established in 1971 on the shores of the magnificent Gippsland Lakes, Victoria's boating haven. We offer a large range of pre-owned boats in Gippsland and elsewhere plus slipping and repairs for moored craft at our Paynesville yard. We are proud of our 51 years of quality customer service, so please call in to discuss your boating requirements.

Webster Marine offer a complete boat repair and maintenance service on site at their Paynesville premises. staff include specialists in timber fitouts, fibreglass repairs and re-coating, electrical repairs and yacht rigging.


We can slip your vessel on one of large work cradles for hull maintenance, or carry out repairs at our works jetties. Our large, modern workshop is right on the waterfront, and equipped with everything needed for looking after all types of craft.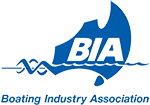 New Power Boats
Feet
Metres
Year
Price
Alumarine 7.5 Alloy Rigid Centre Console
24' 7"
7.50m
NEW
AU $40,000
Plus Shipping, GST & other
details
New Commercial
Feet
Metres
Year
Price
Alumarine 7.5 Alloy Rigid Centre Console
24' 7"
7.50m
NEW
AU $40,000
Plus Shipping, GST & other
details
Used Sail Monohulls
Feet
Metres
Year
Price
Catalina 22 Mk II
22' 0"
6.71m
2008
AU $29,900
Now reduced
details
Boomaroo 25
25'
7.62m
1985
AU $13,500
details
Roberts Adventure 25
25'
7.62m
1985
AU $24,500
Now reduced
details
Roberts 25 Pilothouse
25'
7.62m
1984
AU $12,900
Now reduced
details
Northshore 27
27' 0"
8.23m
1985
AU $39,900
details
Mangrove Jack Motorsailer
28'
8.53m
1985
AU $58,500
Now reduced
details
Roberts 34
34'
10.36m
1986
AU $40,000
details
Custom Gaff Cutter Yawl
35' 0"
10.67m
1991
AU $29,900
details
Beneteau Oceanis 361

Under Offer

36'
10.97m
2000
AU $147,000
details
Spencer 36
36'
10.97m
1978
AU $9,900
Now reduced
details
Bavaria 40
40'
12.19m
2001
AU $175,000
Reduced
details
Used Sail Multihulls
Feet
Metres
Year
Price
Seawind 1000 PRE-LISTING - DETAILS SOON

New Listing

32' 10"
10.00m
2005
AU $289,000
details
Used Power Boats
Feet
Metres
Year
Price
Mac Boats Mac 420
13' 9"
4.20m
2014
AU $12,000
Plus Shipping, GST & other
details
Clearwater 455 Caballero Ra Lx

New Listing

14' 11"
4.55m
2013
AU $21,000
details
Devil Cat 4m
15' 1"
4.60m
2015
AU $12,000
Plus GST if applicable
details
CruiseCraft 580D
19' 0"
5.80m
1981
AU $25,900
details
Alumarine 6.5 Punt
21' 4"
6.50m
2022
AU $69,000
Excluding Duty/GST
details
Roberts 21 Longboat
22' 0"
6.71m
1986
AU $45,000
details
Custom Timber Launch 22'

New Listing

22' 0"
6.71m
1937
AU $12,900
details
Custom 7m Fibreglass Cruiser
23'
7.00m
1986
AU $25,000
Reduced
details
Alumarine 7.5 Z Bow
24' 7"
7.50m
2021
AU $295,000
details
Regal 7.6
24' 11"
7.60m
1989
AU $49,900
details
Whittley Cruiser 2380

Sold

24' 11"
7.60m
2020
AU $125,000
details
CruiseCraft Executive 800 Flybridge

Under Offer

26' 3"
8.00m
1984
AU $35,000
Now reduced
details
Saga 27 Motor Sailer
27' 0"
8.23m
1985
AU $24,900
Negotiable
details
Scand 27
27' 0"
8.23m
1985
AU $55,000
Now reduced
details
Sea Ray 275 Sundancer

Sold

27' 6"
8.38m
2005
AU $95,000
details
Mangrove Jack 28 Flybridge Cruiser

Under Offer

28'
8.53m
1983
AU $62,000
details
Custom 28' Fantail Launch 1925
28'
8.53m
1925

Expressions of interest
details
Sea Ray 280 DA
28'
8.53m
1991
AU $35,000
details
Riviera M290 Sports Cruiser
28' 7"
8.71m
2002
AU $89,500
Reduced
details
Markline 900
29' 6"
9.00m
1982
AU $59,900
details
CruiseCraft 30
30'
9.14m
1980
AU $74,900
Reduced
details
Thomascraft 3100 Executive
31' 0"
9.45m
1991
AU $69,000
details
Bayliner 2958 Flybridge

New Listing

31' 2"
9.50m
1990
AU $59,000
details
Arvor 280

Under Offer

31' 2"
9.50m
2013
AU $155,000
details
Mustang 3200 Sportscruiser

Under Offer

32'
9.75m
2007
AU $109,000
details
Mustang 3200SE
32'
9.75m
2003
AU $89,000
details
Alumarine 10 x 3.2 Work Boat NSCV 4E
32' 10"
10.00m
2020
AU $85,000
Excluding Duty/GST
details
Clipper 34
34'
10.36m
1978
AU $79,500
details
Riviera 34 Flybridge

Sold

34'
10.36m
1989
AU $89,000
details
Fairway 36 Flybridge Cruiser

Sold

36'
10.97m
1987
AU $159,000
details
Aquila Queen 35 Trawler
36'
10.97m
1985
AU $69,900
Reduced
details
Moonraker 36
36'
10.97m
1976
AU $44,900
Reduced
details
Blue Seas 37 Flybridge
37' 0"
11.28m
2010
AU $329,900
details
Voyager 1040 Extended

Under Offer

37' 4"
11.39m
2011
AU $595,000
details
Riviera 38 Bluewater

Sold

38'
11.58m
1989
AU $160,000
details
Mustang 3800 Sportscruiser PRE-LISTING - DETAILS SOON
38'
11.58m
2006
AU $269,000
details
Custom 40' AWB timber cruiser
40'
12.19m
1948
AU $72,000
Reduced
details
Sea Ray 350 Express Cruiser
40'
12.19m
1992
AU $79,000
details
Custom 40' AWB timber cruiser

New Listing

40'
12.19m
1943
AU $49,000
details
Bull 44 Flybridge
44'
13.40m
1977
AU $119,900
details
Used Commercial
Feet
Metres
Year
Price
Alumarine 6.5 Punt
21' 4"
6.50m
2022
AU $69,000
Excluding Duty/GST
details
Alumarine 7.5 Z Bow
24' 7"
7.50m
2021
AU $295,000
details
Alumarine 10 x 3.2 Work Boat NSCV 4E
32' 10"
10.00m
2020
AU $85,000
Excluding Duty/GST
details