R Marine Jacksons - VIC Sandringham
---
Shop 1 / Jetty Rd
Sandringham Yacht Club
Sandringham VIC 3191
AUSTRALIA

R Marine Jacksons Victoria is Victoria's Premier
Riviera Dealer for Victoria. The broker is also known
as Riviera Sales Melbourne. The Australian owned
and family operated brokerage specialises in new
and used Riviera cruisers and operates for over 60
years.

R Marine Jacksons Victoria offers a wide selection of
quality used boats for sale.
Offices are located at the Sandringham Yacht Club
right on the water.


POINT OF DIFFERENCE:

Marketing of new and used boats

Specialising in new and used Riviera cruisers
Full service division for cruisers, including
shipwright, yard and travelift facilities

Agent for Club Marine Insurance.


We are the Victorian dealers for: Riviera Flybridge,
Riviera Sport Yacht & Offshore luxury cruisers.


Contact Stuart Jackson.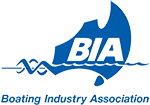 Used Power Boats
Feet
Metres
Year
Price
Four Winns Vista 258
26'
7.92m
2006
AU $55,900
details
Bayliner 2855 Ciera Sports Cruiser
28'
8.53m
2002
AU $55,000
details
Riviera 3000 Offshore Series 2
30'
9.14m
2004
AU $230,000
details
Riviera 36 Flybridge
36'
10.97m
1993
AU $145,000
details
Riviera M370 Sports Cruiser
37' 0"
11.28m
2003
AU $164,900
details
Riviera 33 Flybridge
37' 7"
11.46m
2004
AU $259,000
details
Riviera 40 Flybridge
40'
12.19m
2007
AU $549,000
details
Riviera M430
43' 0"
13.11m
2003
AU $295,000
details
Riviera 48 Offshore Express
48'
14.63m
2009
AU $849,000
details
Sunrunner 4800
49'
14.93m
2008
AU $420,000
details
Riviera 5000 Sport Yacht
50'
15.24m
2010
AU $850,000
details
Riviera 45 Flybridge
51' 3"
15.62m
2009
AU $785,000
details
Riviera 4800 Sport Yacht Platinum Edition
51' 6"
15.70m
2022
AU $1,795,000
details
Riviera 50 Sports Motor Yacht

New Listing

55' 10"
17.01m
2021
AU $2,550,000
details
Riviera 5400 Sport Yacht Platinum Edition
56' 9"
17.29m
2021
AU $2,500,000
details
Boat Accessories
Price
Rainman Deasalinators & Watermakers
POA
details