Vicsail Yachts WA - WA All areas
---
.
All areas WA 6160
AUSTRALIA


Vicsail Yachts WA is situated in Fremantle and is Western Australia's marketplace for buying or selling sailboats and yachts.

Whether you are looking to buy or sell a boat, the advantages of working with Vicsail Yachts WA are numerous and significant.

Our experienced brokers have earned the reputation of honesty and integrity in boat sales over a duraton of 40 plus years in the marine industry.

Call anytime!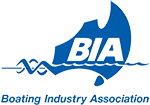 New Sail Monohulls
Feet
Metres
Year
Price
Catalina 315 Wing / Fin keel versions
31' 11"
9.73m
NEW
POA
details
Catalina 355 Wing / Fin keel versions
35' 4"
10.76m
NEW
POA
details
Catalina 385 Wing / Fin keel versions
38' 6"
11.73m
NEW
POA
details
Catalina 425 NEW - Wing / Fin keel versions
43' 6"
13.26m
NEW
POA
details
Catalina 445 Wing / Fin keel versions
44' 3"
13.50m
NEW
POA
details
Used Sail Monohulls
Feet
Metres
Year
Price
Catalina 250 MK II Fin Keel Version
26' 11"
8.20m
2008
AU $45,000
details
Etchells 30 (HUGE PRICE REDUCTION)
30'
9.14m
1994
AU $20,000
Huge price reduction
details
Viking 30 (NOW REDUCED)
30' 9"
9.37m
1988
AU $35,000
Now reduced
details
Jeanneau Sun Fast 3200
33' 2"
10.10m
2012
AU $165,000
details
Sparkman & Stephens 34 (NOW REDUCED)
34'
10.36m
1979
AU $39,000
Now reduced
details
Adams 10.6 (NOW REDUCED)
34' 9"
10.60m
1995
AU $44,500
Now reduced
details
Titan 36 (HUGE PRICE REDUCTION)
36' 1"
11.00m
1996
AU $50,000
Huge price reduction
details
Alpa 42 SS Cruising Ketch
42' 0"
12.81m
1986
AU $80,000
Ono
details
Cavalier 43 DS (NOW REDUCED)
42' 6"
12.95m
1996
AU $145,000
Now reduced
details
Inglis 47 (SUBSTANTIAL REDUCTION)
46' 11"
14.30m
1991
AU $95,000
Now reduced
details
Fazisi
83' 0"
25.30m
1989
POA
details
Boat Accessories
Price
The Sizzler BBQ Deluxe Low Lid
AU $565
details
Spit roast Kit
AU $150
details
Covers Sunbrella
AU $135
details
Stainless Steal Hotplates for Galleymate 1100 / Sizzler Deluxe
AU $160
details
Rod Holder Mount
AU $340
details
Flush Deck Mounts
AU $100
details
Rail Mount Clamp
AU $135
details
Spacer Rail Mount (inc brackets, rod & rail mounts, telescopic rod)
AU $300
details
Telescopic Rod
AU $75
details
Cooking Rack Max
AU $80
details
Baking Dish Max
AU $80
details
Hose with Bayonet
AU $45
details
Disposable Regulator
AU $50
details
The Sizzler BBQ Deluxe High Lid + Cooking Rack
AU $660
details
Galleymate 1100 BBQ
AU $799
details
Galleymate 1500 BBQ
AU $1,150
details
Galleymate 2000 BBQ
AU $1,500
details
Barbeque Slide Mounting Options BBQ
AU $190
Base price
details
SIZZLER BBQ DELUXE HIGH LID CARRY BAG.
AU $145
Base price
details
Baking Dish Galleymate 1100 / Sizzler Deluxe
AU $60
details
Cooking Rack
AU $60
details
Utensil Tray
AU $65
details
Regulator and Hose
AU $35
details
Sizzler MAX (2 burner) + Cooking Rack
AU $850
details