Martin Box Marine Fremantle - WA Fremantle
---
Fremantle Sailing Club
1 Capo D'Orlando Drive
Fremantle WA 6160
AUSTRALIA

We take the hassle out of buying or selling your boat.
Located at Fremantle Sailing Club we are Perth�s
longest standing dealer in new and used boats.

We sell vessels from all over Western Australia and
interstate. We assist you with insurance, finance,
interstate delivery, detailing, servicing and berthing.
Thought about selling your boat? Whether your first or
your fifth boat, we are here to make your buying or
selling experience an easy and professional one. Bring
your vessel to us or sell it from it�s home berth.


We are a Western Australian BIA member, Club Marine
Insurance and Nautilus Insurance agents and pride
ourselves on repeat business. Whether you are buying
or selling, we are here to assist and look forward to
hearing from you.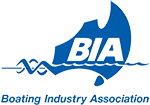 Used Power Boats
Feet
Metres
Year
Price
Quintrex 610 Freedom Cruiser Millennium Blade Hull

New Listing

20' 0"
6.10m
2012
AU $61,900
details
Brig Navigator 610 With Only 192 Hours
20' 0"
6.10m
2014
AU $64,900
details
LTN RIB 6.5
21' 4"
6.50m
2019
AU $98,000
details
SACS Marine S700 New In 2017

New Listing

22' 10"
6.96m
2017
AU $84,900
details
Chivers Safari 23
23'
7.01m
1977
AU $32,900
details
Bertram Caribbean 25 Flybridge With 2015 Yamaha Outboards

New Listing

25'
7.62m
1988
AU $119,900
details
Naiad 7.7M Diesel Jet
25' 3"
7.70m
2022
AU $499,900
details
Riva 26 Replica Mahogany Gentleman's Cruiser
26'
7.92m
2000
AU $179,900
details
Fury 26 Centre Console
26'
7.92m
2004
AU $114,900
details
Maxum 2700 SE

Sold

27' 0"
8.23m
2008
POA
details
Boston Whaler 280 Outrage With Only 294 Hours
28'
8.53m
2016
AU $389,900
details
Bertram 31 Flybridge Cruiser

New Listing

31' 0"
9.45m
1988
AU $84,900
details
Noosa Cat 3100 Sports Cruiser With 2020 Mercury 250Hp Outboards

Sold

31' 0"
9.45m
2004
POA
details
Riviera 35 Flybridge (33 Extended to 35)

Under Contract

35' 0"
10.67m
1998
AU $179,900
details
Caribbean 35 Flybridge Cruiser With Twin Cummins 330Hp Diesels

Sold

35' 0"
10.67m
2005
POA
details
Concept 36 CC Including Aluminium Trailer
36'
10.97m
2013
AU $139,900
details
Halvorsen 36 Complete Restoration

Sold

36'
10.97m
1952
POA
Huge price reduction
details
Gavin Mair 11.0 Air Rider Custom with only 30 hours showing
36' 1"
11.00m
2014
AU $499,000
details
Dingo Yachts 11.5 with Twin 400Hp Verado's
37' 9"
11.50m
2018
AU $379,900
Make an offer
details
Ward 38 Cabin Cruiser Aluminium Construction

New Listing

38'
11.58m
2006
AU $184,900
details
Fountain 38 LX With Triple Mercury Outboards
38'
11.58m
2007
AU $249,900
details
Beneteau Flyer 12 With Twin Diesel Shaft Drives
39' 4"
12.00m
2007
AU $319,900
details
AM 4000 with Twin Volvo Diesels

Sold

40'
12.19m
2000
POA
details
Caribbean 40 Flybridge Cruiser With twin Caterpillar Diesels

New Listing

40'
12.19m
2002
AU $399,900
details
Bertram 42 Flybridge

New Listing

42'
12.80m
1988
AU $259,900
details
Riviera 43 Flybridge Three Cabin Version
43' 0"
13.11m
2002
AU $429,900
details
Precision 45 Flybridge Cruiser With Kevlar Contruction
45' 0"
13.72m
1989
AU $369,900
details
Randell 46 Competitive Game Boat
46'
14.02m
1974
AU $189,900
details
Halvorsen 50 Flybridge "HIAWATHA"
50'
15.24m
1939
AU $389,900
details
Sea Ray 52 Sedan Bridge Delivered New to Australia
52' 0"
15.85m
2007
AU $799,900
details
Sunseeker Portofino 53 Delivered new to WA
53'
16.15m
2007
AU $599,000
details
Gold Coast Ships Expedition Cat 53
53' 0"
16.16m
2017
AU $2,250,000
details
Precision 18 PRIDE OF THE FLEET
59' 1"
18.00m
2000
AU $985,000
details
Global Marine 22.7M Charter Vessel Make an Offer
74' 6"
22.70m
2013

Expressions of interest
details
Used Commercial
Feet
Metres
Year
Price
Gavin Mair 11.0 Air Rider Custom with only 30 hours showing
36' 1"
11.00m
2014
AU $499,000
details
Global Marine 22.7M Charter Vessel Make an Offer
74' 6"
22.70m
2013

Expressions of interest
details
Used Dinghies / Inflatables
Feet
Metres
Year
Price
Quintrex 610 Freedom Cruiser Millennium Blade Hull

New Listing

20' 0"
6.10m
2012
AU $61,900
details
SACS Marine S700 New In 2017

New Listing

22' 10"
6.96m
2017
AU $84,900
details