Vicsail Yachts WA - WA Fremantle
---
16 Mews Road
Fremantle WA 6160
AUSTRALIA


Vicsail Yachts WA is situated at beautiful Fremantle, a twenty minute drive from the city.

Vicsail Yachts WA is the Western Australian dealer for the Catalina range of cruising yachts, J/Boats and Walker Bay dinghies.

We offer the highest level of service and advice on sailing, based on our experience with product and a genuine love of sailing.

Call anytime.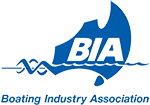 New Sail Monohulls
Feet
Metres
Year
Price
Catalina 315 Wing / Fin keel versions
31' 11"
9.73m
NEW
POA
details
Catalina 355 Wing / Fin keel versions
35' 4"
10.76m
NEW
POA
details
Catalina 385 Wing / Fin keel versions
38' 6"
11.73m
NEW
POA
details
Catalina 425 NEW - Wing / Fin keel versions
43' 6"
13.26m
NEW
POA
details
Catalina 445 Wing / Fin keel versions
44' 3"
13.50m
NEW
POA
details
New Dinghies / Inflatables
Feet
Metres
Year
Price
Walker Bay 8 OUT OF STOCK
8' 3"
2.51m
NEW
AU $1,340
GST included
details
Walker Bay 8 275R with PVC tube - WALKER BAY 8 OUT OF STOCK
9' 0"
2.75m
NEW
AU $2,445
details
Walker Bay 10 OUT OF STOCK
9' 6"
2.90m
NEW
AU $1,970
details
Walker Bay 10 310 with PVC tube - WALKER BAY 10 OUT OF STOCK
10' 2"
3.10m
NEW
AU $3,210
details
Walker Bay 8 Sail Kit
14' 8"
4.47m
NEW
AU $1,395
Reduced
details
Walker Bay 10 Performance Sail Kit
14' 8"
4.48m
NEW
AU $1,665
details
Used Sail Monohulls
Feet
Metres
Year
Price
Couta Boat 26 (HUGE REDUCTION)
26' 10"
8.18m
2001
AU $45,000
Huge price reduction
details
Northshore 310
31' 0"
9.45m
1989
AU $45,000
details
Flying Tiger FT10 metre

New Listing

32' 10"
10.00m
2008
AU $36,500
details
Sparkman & Stephens 34 MK 1 (NOW REDUCED)

Sold

33' 7"
10.24m
1976
AU $39,900
Now reduced
details
Dubois 34 Westerly
34'
10.36m
1983
AU $40,000
details
Dufour 34e Performance
34' 9"
10.60m
2010
AU $139,000
details
Radford 10.6 Seaclass
34' 11"
10.65m
2005
AU $95,000
details
Titan 36
36'
10.97m
2001
AU $59,900
details
Titan 36 (HUGE PRICE REDUCTION)
36' 1"
11.00m
1996
AU $50,000
Huge price reduction
details
Farr 37 (NOW REDUCED)
36' 9"
11.20m
1985
AU $35,000
Now reduced
details
Archambault A40rc
39' 2"
11.94m
2010
AU $215,000
details
Sayer SO 40

Sold

40'
12.19m
2013
AU $185,000
details
Farr 40 IOR (MAKE AN OFFER)
40' 2"
12.25m
1986
AU $45,000
Make an offer
details
Baltic 42 Dp
42'
12.80m
1986
AU $145,000
details
Alpa 42 SS Cruising Ketch
42' 0"
12.81m
1986
AU $80,000
Ono
details
Beneteau 42s7
42' 6"
12.95m
1995
AU $155,000
details
Alan Payne Tasman SeaBird Masthead Cutter (UNDER OFFER)

Under Offer

51' 3"
15.61m
1992
AU $125,000
details
John Pugh 60 Crosswind II Pilothouse
60' 0"
18.29m
2014
AU $550,000
Make an offer
details
Bennett 60 (As is, where is)
63'
19.20m
1988
AU $39,000
Make an offer
details
Fazisi
83' 0"
25.30m
1989
POA
details
Boat Accessories
Price
Barz Optics Wavefarer
AU $50
details
Barz Optics - Heron Acetate Polarised
AU $60
details
Barz Optics - Floaters
AU $90
details
SIZZLER DELUXE HIGH LID CARRY BAG.
AU $135
Base price
details
Barbeque Slide Mounting Options BBQ
AU $165
Base price
details
Galleymate 2000 BBQ
AU $1,500
details
Galleymate 1500 BBQ
AU $1,150
details
Galleymate 1100 BBQ
AU $799
details
The Sizzler BBQ Deluxe High Lid
AU $580
details
The Sizzler BBQ Deluxe Low Lid
AU $520
details
Barz Optics Straddie Reader
AU $75
details
Barz Optics Heron X
AU $20
details
Classic Breton Stripe Small ($100) and X-Large ($155)
AU $100
details
Edson 60" Stainless Steel Destroyer Wheel - 1/2 price
AU $800
details
Rocna Anchors - Prices start from $300
AU $300
details