Challenge Marine - WA Wangara
---
30 Berriman Drive
Wangara WA 6065
AUSTRALIA

Challenge Marine is Perth's leading destination for used boats.

We're a family owned business that has been a proud part of Western Australia's boating scene since the mid-
1970s, over this time becoming one of the most trusted names in the industry. Our focus is on providing you
with the best service and professionalism. Throw in a team of experienced boat lovers and you have a
company with integrity, honesty and a passion for the sea. When you choose Challenge Marine, you can be
sure of benefiting from quality advice. We listen to you and take the time to understand how you intend to use
your boat, to ensure you make the right decision for you and your family. We bring a new level of transparency to boat sales, pairing good old fashioned honesty and trust with the use of the very latest technology. It's a winning combination. Whether you you're in the market to buy or sell a boat, come and chat to us in store to find out the best option for you, or flick us an email to find out more.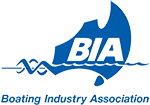 Used Power Boats
Feet
Metres
Year
Price
Stessco Renegade 440 SC with Yamaha 60HP 4 Stroke 2020 Package!!

Sold

14' 5"
4.40m
2020
POA
details
Stessco Renegade 445 SC with Yamaha 60HP 4 Stroke 2011 Package!!

Sold

14' 7"
4.45m
2011
POA
details
Extreme GS Marine 450 Runabout - 2009 model Suzuki 60 HP 4 stroke
14' 9"
4.50m
2006
AU $18,900
Reduced
details
Stessco Gulf Runner 490 SC with Suzuki 90hp 4 Stroke 2018 Package

Sold

16' 1"
4.90m
2018
AU $42,900
details
Quintrex 500 Freedom Sport BR with Honda 75HP 4 Stroke

Sold

16' 5"
5.00m
1999
POA
details
Fi-glass Dominator - 60 HP 4 stroke ***PRICED TO SELL QUICK***
16' 9"
5.10m
2009
AU $19,990
details
Bayliner 170 Bowrider Outboard 115hp 4 stroke

Under Offer

17'
5.18m
2017
AU $39,990
details
Makocraft 520 Tournament Pro 150HP Honda! - Just 86 Hrs use
17' 1"
5.20m
2006
AU $34,990
details
Stacer 519 Easy Rider - Just serviced and ready for summer
17' 1"
5.20m
2006
AU $24,990
details
Stessl 520 Apache with Mercury 60hp Tiller and 12 inch SIMRAD !!
17' 1"
5.20m
2022
AU $32,500
details
Sea Ray 175 Bowrider

New Listing

17' 6"
5.33m
2007
AU $24,990
details
Allison Vision 175 - IMMACULATE CONDITION - 2020 SUZUKI 140HP 4 STOKE

New Listing

17' 6"
5.33m
2006
AU $46,990
details
Northbank 540 Runabout - Price reduced for quick sale

Sold

17' 9"
5.40m
2006
AU $39,990
Now reduced
details
Ocean Master 540 Explorer - First registered in 2013 - 115 HP ETEC 75 hours
17' 9"
5.40m
2008
AU $37,990
details
Surtees 550 Workmate

Sold

18' 1"
5.50m
2011
POA
details
Glastron GT 185 With 190hp Mercruiser 4.3 Ltr
18' 5"
5.61m
2011
AU $28,500
details
Bayliner 185 Bowrider - Mercruiser 220 HP MPI

New Listing

18' 6"
5.64m
2009
AU $29,990
details
Stabicraft 1850 Supercab
18' 6"
5.64m
2019
AU $92,990
Now reduced
details
Haines Hunter 565 Offshore 565 Offshore - 2021 model

New Listing

18' 6"
5.65m
2021
AU $85,900
details
Brig Navigator 570 Lots of options
18' 8"
5.70m
2014
AU $49,990
details
CruiseCraft Outsider 575 - 2010 model 150 HP Yamaha 4 stroke
18' 10"
5.75m
2005
AU $49,990
Now reduced
details
Southwind UB580 - 2015 Suzuki 90 HP 4 stroke

New Listing

Under Offer

19' 0"
5.80m
2001
AU $32,500
details
Atomix 600 - Centre console ***Demo model***
19' 8"
6.00m
2019
AU $65,990
Now reduced
details
Southwind SR20 - 2023 Yamaha 150hp 4st

Sold

19' 8"
6.00m
1994
POA
details
Reflex Chianti 605T - 2021 model 115 HP 4 stroke with 33 hours

Sold

19' 8"
6.00m
2021
AU $75,990
details
Quintrex 610 Trident - 150 HP Mercury 4 stroke 2013 Model
20' 0"
6.10m
2013
AU $54,990
Now reduced
details
Whittley CR 2080 OB - Suzuki 150 HP 4 stroke showing 195 hours
20' 0"
6.10m
2008
AU $46,500
details
Leisurecraft 6000 Camo - 2022 model with all the best gear fitted
20' 0"
6.10m
2022
AU $69,990
details
CruiseCraft Explorer 625 Yamaha 150hp 4st

Sold

20' 6"
6.25m
2007
AU $69,990
details
Stabicraft 2050 Supercab - 2016 model with just 138 hours on the gauge

New Listing

20' 6"
6.25m
2016
AU $109,500
details
Boston Whaler 205 Conquest Walk around Hardtop - Mercury 200 HP Optimax

Sold

21'
6.40m
2005
AU $67,990
details
Boston Whaler 210 Outrage - 2014 model Suzuki 175 HP showing 330 hours
21'
6.40m
2005
AU $69,990
Firm
details
Allison Vision 21 Cuddy Cabin fitted with Johnson 140hp 4 Stroke

Sold

21'
6.40m
2006
AU $43,500
details
Tristram 641 Avant Garde with 2015 Yamaha 175hp 4 Stroke !!
21' 0"
6.41m
2006
AU $69,990
details
McLay 651 CrossXover HT - 225 HP Honda 4 stroke

New Listing

21' 4"
6.50m
2021
AU $129,990
details
Venom 660 Centre Console 175hp Suzuki - 131 hours

Sold

21' 8"
6.60m
2006
AU $39,990
details
Raptor 660 RIB
21' 8"
6.60m
2020
AU $69,990
details
Assassin 660 Dhufish Hardtop walk around 2012 model - Honda 200 HP
21' 8"
6.60m
2012
AU $118,000
details
Bar Crusher 680WR - Yamaha 225 HP V6 just serviced
22' 4"
6.80m
2012
AU $65,990
Now reduced
details
Steve Bruhn designed commercial designer 6.8m

Sold

22' 4"
6.80m
2021
AU $97,990
details
Haines Hunter 680 Patriot 680 Patriot hardtop - First delivered in 2011

Under Offer

22' 4"
6.80m
2008
AU $114,500
details
Key West 7.0 Centre Console - Centre console 7mt powered by a Suzuki 250 HP
23'
7.00m
2006
AU $59,990
details
Commodore Attitude 7000 Centre Console - ONE OWNER FROM NEW

New Listing

23'
7.00m
2006
AU $75,000
details
Whittley CR 2380 - 2016 model ready to make family memories.

New Listing

23'
7.01m
2016
AU $109,500
details
Wellcraft 232 Coastal Same owner since 70hrs
23' 2"
7.06m
2007
AU $89,500
details
Assassin 710 Dhufish Hardtop

Under Offer

23' 4"
7.10m
2021
AU $154,990
Now reduced
details
Boston Whaler 240 Outrage Inc Trailer

Sold

24' 0"
7.32m
2005
AU $129,990
Now reduced
details
Boston Whaler 255 Conquest
25'
7.62m
2008
AU $149,500
details
Larson Cabrio 260 With Mercruiser 6.2ltr 300hp
26'
7.92m
2007
AU $69,990
details
Chivers Bronze Whaler 8m

Under Offer

26' 3"
8.00m
2016
AU $114,990
details
Stagg Boats Star Fire 8.2 Hard Top - 2012 Yamaha 300hp

Under Offer

26' 11"
8.20m
2001
AU $159,900
details
Noosa Cat 2700 Walkabout - 2019 model twin 175 HP 4 stroke with 227 hours

New Listing

27' 0"
8.23m
2004
AU $175,000
details
Leeder Sportiva 825 Inc 2020 4500kg Trailer
27' 1"
8.25m
1999
AU $43,990
Huge price reduction
details
Sea Ray 300 Sundeck - 2012 model with the Mercruiser 425 HP 8.2 litre
30'
9.14m
2012
AU $114,990
details
Used Dinghies / Inflatables
Feet
Metres
Year
Price
Brig Navigator 570 Lots of options
18' 8"
5.70m
2014
AU $49,990
details
Raptor 660 RIB
21' 8"
6.60m
2020
AU $69,990
details
Boat Accessories
Price
Duralum Aluminium Boat Trailer -

Sold

AU $13,900
details