Yoti - NSW Church Point
---
The Quays Marina,
1856 Pittwater Road
Church Point NSW 2105
AUSTRALIA

Yoti was founded in March 2008 and exists to provide an alternative sales platform for the yachting
community.
"The mission of our company is to create Australia's most respected sales operation for
the sale and purchase of quality production marine vessels. We will grow and lead the industry through honesty, excellence in communication and high levels of service with the belief and commitment of all stakeholders."
Founders John C Cowpe and Tim Vine have developed a deep network within the yachting community both here in Australia and throughout the International sailing community.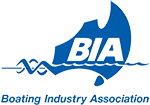 Used Sail Monohulls
Feet
Metres
Year
Price
Duncanson 24 JOG
23' 4"
7.12m
1987
AU $29,500
Reduced
details
Azuree 33 Cruiser
32' 9"
9.98m
2012
AU $139,500
Now reduced
details
Jeanneau Sun Fast 3300
33' 2"
10.11m
2020
AU $375,000
Now reduced
details
M. A. T. 1010
33' 4"
10.15m
2012
AU $169,000
details
Eureka 10.4 Sports
34' 1"
10.40m
2005
AU $68,000
details
Hanse 355

Under Contract

34' 9"
10.59m
2011
AU $175,000
details
X-Yachts X-35
34' 9"
10.60m
2006
AU $155,000
details
J Boats J/111
36' 5"
11.10m
2014
AU $275,000
details
Dehler 38
37' 6"
11.43m
2014
AU $340,000
details
Ronautica RO 400
38' 11"
11.86m
2003
AU $149,000
details
Dufour 390

New Listing

39' 2"
11.94m
2019
AU $344,000
details
Archambault A40
39' 4"
11.99m
2007
AU $185,000
details
Hunter 37
39' 9"
12.12m
2014
AU $215,000
Now reduced
details
Beneteau First 40.7
39' 11"
12.17m
2002
AU $148,000
details
Beneteau First 405
40' 11"
12.46m
1989
AU $98,000
Now reduced
details
Bavaria 42
42' 10"
13.06m
2005
AU $225,000
details
Beneteau First 47.7
48' 11"
14.90m
2001
AU $219,000
details
Beneteau Oceanis 50
49' 6"
15.10m
2007
AU $365,000
details
X-Yachts X-50
50'
15.24m
2011
AU $639,000
details
Hanse 545
53' 2"
16.20m
2010
AU $495,000
Now reduced
details
Jutson 60
60' 3"
18.36m
2004
AU $550,000
Huge price reduction
details
Used Sail Multihulls
Feet
Metres
Year
Price
Fountaine Pajot Lipari 41

New Listing

40'
12.19m
2010
AU $575,000
details
Lagoon 410 S2
40' 7"
12.37m
2006
AU $425,000
Now reduced
details
Lagoon 421
41' 4"
12.61m
2011
AU $615,000
GST included
details
Lagoon 450 Flybridge
45' 10"
13.96m
2013
AU $850,000
details
Used Power Boats
Feet
Metres
Year
Price
Leopard Catamarans 51 Powercat
51'
15.54m
2019
AU $1,500,000
Plus Duty/GST if applicable
details